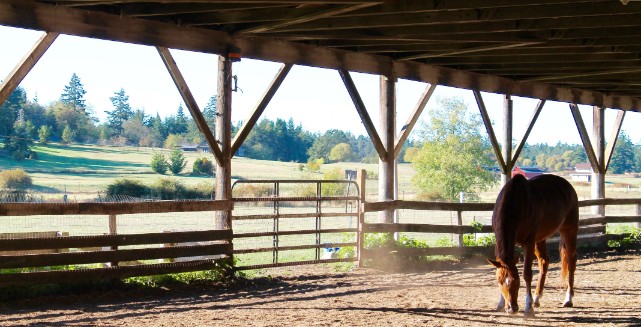 Many people struggle with finding healing from substance abuse, and finding the right physical environment plays a critical role in their success. For some, residential treatment centers are the best way to heal from the underlying traumas that cause substance abuse. But different treatment centers offer different types of environments, and selecting the right one for you is critical.
Imagine you're working through substance abuse.
You are living at your house and meeting twice a week with a therapist.
E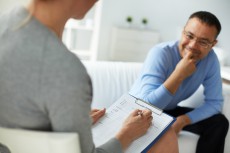 very Tuesday and Thursday you take off work early and drive to her office for an hour long session; It seems you're making progress, but there's a problem. After an hour of working through the trauma and baggage from your past, you feel triggered, and it's hard to drive past the liquor store on your way home.
There's pressure and stress at home too.
You're surrounded by bills and regrets, and sometimes you get into fights with loved ones. It feels overwhelming.
One day, after your therapy session, you're so raw that instead of driving past the liquor store, you drive in and it starts all over again.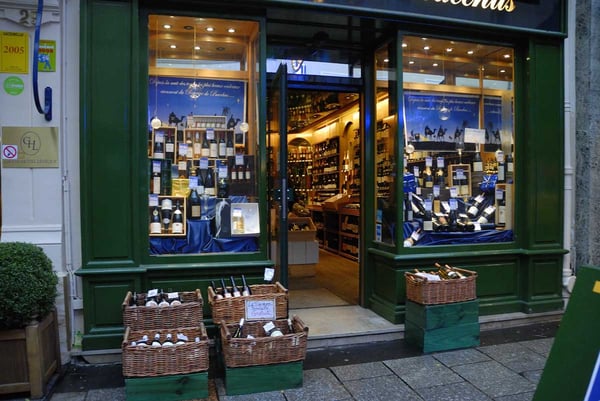 Environment matters in addiction recovery.
Your healing environment can be triggering. It can be conducive to recovery or an obstacle. Which is why many who have not found recovery with 12 step meetings or therapy turn to residential treatment where they can get away and focus. So it stands to reason that choosing the right type of recovery environment is paramount.

While every rehab is unique, they can generally be classified into three major categories:
Institutional
Luxury
Retreat
Each of these rehab types has environment characteristics and different pros and cons to keep in mind as you consider the right one for you or your loved one.

Institutional Rehab Environments
Institutional rehab centers are very similar to hospitals.
The primary benefit of institutional-style rehabs is low cost. They are designed to offer an inpatient rehab experience with minimal or no out-of-pocket costs beyond what most insurance providers will pay. Low cost translates into generally rigid schedules, bunk sleeping quarters, and sterile environments. These facilities offer a no-frills approach to residential treatment.
Facility & Accommodations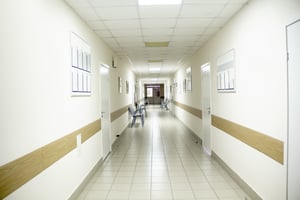 Institutional centers can feel like a hospital environment.
Typically you'll find large buildings with long hallways and dorm rooms. Staff may even be wearing white coats and nurse uniforms. Residents in institutional-style rehabs can expect to have 1-5 roommates or group quarters.
Admissions
Institutional rehab centers are less expensive and patients can generally be admitted right away. Many insurance providers will cover the whole cost of treatment at an institutional center. Residents are usually not screened, so there will be people from a wide variety of backgrounds and levels of commitment to recovery.
While some people will be seeking treatment in earnest, others will be looking for treatment simply to avoid jail time.
Addiction Treatment Approach
Institutional addiction treatment programs almost always offer a standardized curriculum. During treatment sessions, residents are usually in large group environments, and should expect very little individual attention. In order to keep costs low, treatment very often is the 12 steps model. The 12 Steps meetings and sessions are often led by non-professionals who have been through the program before.
Advice for Success
Be intentional about focusing on yourself and your healing during your stay and avoid being drawn into distractions. It is not uncommon for there to be incidents between members of the staff and residents in an institutional environment. During sessions, press to get as much individual time as you can and begin to apply what you learn as soon as possible.
Luxury Rehab Environments
Luxury rehab centers function on the idea that addiction treatment should feel like a vacation.
In addition to the treatment, you'll be able to enjoy the pool, spa, volleyball, gourmet meals, and outdoor excursions.
Facility & Accommodations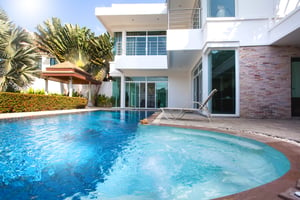 Luxury facilities are designed with privacy and comfort in mind.
You may find famous actors and sports stars here. There could be manicured landscaping, ocean views, and outdoor features like pools, tennis courts, and beach volleyball. These features are seen as part of the program.
In a luxury center, residents can expect to have either a private room or 1 roommate, and often only take a handful of people at a time.
Admissions
As you might expect, luxury residential treatment programs are going to be the most expensive option.
Many insurance providers will only cover a small percent of the cost of treatment, which can be up to $100k / month for the most exclusive luxury rehabs. In addition, residents are usually screened, so there will tend to be people who are more affluent, and may have an interest in getting better while also enjoying some recreation along the way.
Addiction Treatment Approach
During treatment sessions, residents should expect to get individual attention. Many luxury rehabs frame their amenities as part of the healing experience; chef-prepared organic meals are good for physical health, and activities such as horseback riding or kayaking are provided as part of a holistic approach to mental and emotional health.

There is a wide spectrum of treatment modalities employed by luxury rehabs. You may be surprised to know that many - even some of the most expensive rehabs in the country that can cost over $75k/month - utilize the same 12-Steps approach that is used in Institutional rehabs. These rehabs even send their residents "off-campus" to attend 12-Steps meetings at community locations.
Other luxury rehabs offer a variety of holistic therapies such as equine therapy, acceptance and commitment therapy (ACT), yoga, massage, neurofeedback, art and music therapy.
Advice for Success
Be careful not to be distracted from the hard work of your addiction treatment program. It's not uncommon for residents to take an extra trip to the spa and neglect the hard work of digging into their healing in order to achieve success back at home. Take extra care to carve out the intentional time in a luxury center to focus in on the program exercises and stay focused on learning and applying the session lessons.
Retreat Rehab Environments
Retreat-style residential treatment centers offer an environment that's warmer than an institution, but not as plush as the luxury options. This results in a sensible middle ground approach to addiction treatment.
Facility & Accommodations
Many retreat-style rehabs are destinations tucked away in a beautiful setting. The property will look like a camp with nice rooms, great food, and often will have wildlife on the grounds.
Practically speaking, some of these rehabs will forego some of the high-cost luxury amenities (e.g. in-ground swimming pools) in order not to skimp on program quality and results. Residents in retreat-style rehabs may have a roommate. Some even have bunk style sleeping similar to what you'd expect at a cabin. However, private rooms are generally available as well.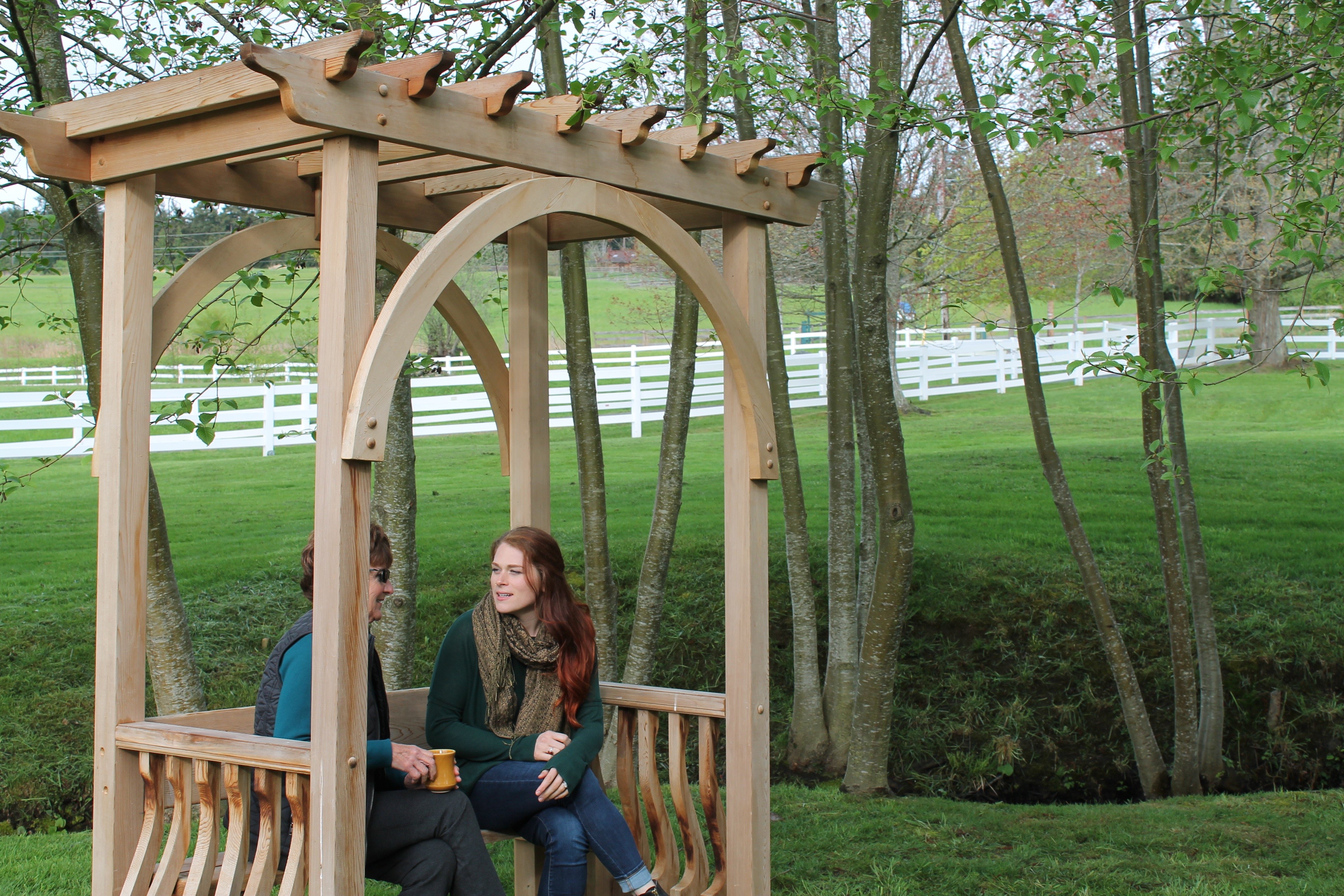 Admissions
Retreat-based rehabs are priced in between the Institutional and Luxury models, and many insurance policies cover some or much of the addiction treatment. However, many retreat centers screen applicants and there may be a wait time before a resident's first day. The purpose of this screening process is to weed out applicants who are less committed to recovery.
Addiction Treatment Approach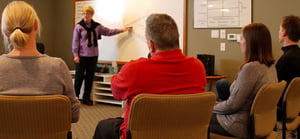 Retreat-style rehabs tend to be focused on counseling and growth, and much less on coordinating fun activities outside of the program.
For many of these rehabs, it's real work—residents may spend up to 12 hours a day, six days a week in classes, counseling or program activities.There might be a free day on a Sunday for a hike or a recharge, but it won't be the main focus.
Like luxury rehabs, retreat rehabs may employ 12-step, evidence-based, or holistic healing approaches. But instead of coupling treatment with social time, spas, volleyball, and the like, retreat-style programs aim more at peaceful introspection and spiritual connection.
Expect to recharge with nature walks, campfires, meditation, and mealtime conversation with fellow participants.
Advice for Success
Some may be disappointed by the lack of extra amenities in the retreat-style rehab. But ask yourself what's really important. There will be beautiful surroundings and good food. There may even be some activities like yoga, or hikes. Set an expectation that you are there to work and heal, and the retreat style rehab may truly change your life.
How Much Does Inpatient Addiction Treatment Cost?
Inpatient addiction treatment costs vary widely. Residential treatment comes in many different versions, with varying degrees of services, programs, quality, and amenities. Accordingly, inpatient residential treatment costs range widely: from free to over $100,000 per month. See what addiction treatment really costs and what you get for your money for institutional, luxury, and retreat-type of rehabs.
The Most Important Rehab Experience Criteria: Fit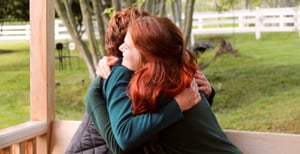 No matter which environment you choose, Its essential to make absolutely sure you feel it's a good fit and you feel safe and comfortable. Otherwise it is impossible to focus on the program of healing.

Ultimately, substance abuse isn't about the substances.
In our experience, addiction and substance are more about the depression, anxiety, self-loathing, hopelessness, trauma, loss, or despair. These are the issues that need attention.
Effective addiction recovery programs help a participant feel safe— safe enough to open up and let their secrets, abuses, and traumas come to the surface without being ridiculed or lectured.

Your physical environment plays an incredibly important role in this. If you're in an environment where you don't feel safe, you will focus on getting out as quickly as you can, rather than opening up and healing underlying core issues that cause addiction.

So whether you choose an institutional, luxury, or retreat-style experience, look for an environment in which you can feel safe—one where you can be recognized, cared for, seen, and heard.
--
For more about healing the underlying core issues that drive addiction, download our free eBook: