Treating Dual Diagnosis

By itself, an addiction or a mental health disorder can feel debilitating. However, many people who come to The Clearing struggle with co-occurring disorders. For example, they may struggle with substance addiction along with depression and/or anxiety. Fortunately, dual diagnosis treatment involves addressing both conditions simultaneously leads to more complete healing.
Our Dual Diagnosis Treatment Program
The Clearing's staff is trained to address and treat dual diagnosis Participants. Our unique Spiritual Psychology residential treatment is holistic in nature and perfectly suited for these conditions.
We provide a complete treatment plan that includes 28 day inpatient rehabilitation with a cohort group to help build a personal support group. Along with teaching basic skills and counseling strategies which can provide healing for multiple disorders and conditions concurrently with your addiction treatment.
Healing the Underlying Core Issues that Cause Addiction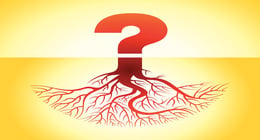 When someone has a dual diagnosis (and this is the vast majority of those struggling with addiction), it means that the acting out/addictive behavior is linked to some emotional issue. Unless and until that emotional issue is healed, relapse is inevitable.
At The Clearing, we base our entire approach around healing those underlying core issues. Through intensive and compassionate counseling methods, individuals can achieve lasting recovery.
How Our Non 12-Step Rehab Is Different
While the 12 Steps have been around for quite some time, we've found that there are flaws in this form of treatment. To begin with, it assumes that all individuals must follow the same exact path to recovery. Although the steps may work for some individuals, this universalized treatment approach won't work for everybody.
Our Non 12-Step rehab program is based upon the following principles:
You are not powerless.
You are not defective.
You don't have an incurable disease.
More than anything else, our dual diagnosis treatment program gives Participants confidence in their recovery. Instead of relying upon divine intervention, we empower individuals to take control of their lives. Through a combination of evidence-based practices and holistic approaches, we give clients the tools to thrive in sobriety.
Co-occurring Disorders and Dual Diagnosis
When someone suffers from a mental health issue and substance use disorder (abuse or addiction) that is a co-occuring disorder known as a dual diagnosis.Abuse of substances alcohol or drugs coupled with depression, anxiety, self-loathing, trauma, loss and/or despair are all examples of co-occurring disorders.
Dual Diagnosis Statistics
The Substance Abuse and Mental Health Services Administration (SAMHSA) conducted a national study in 2014 and found that 1 in 5 adults that have a substance abuse problem also have a mental illness. That is 79 million people suffering from a co-occurring disorder.
Learn More on Dual Diagnosis
Ready to learn even more about dual diagnosis? Download our FREE eBook:
Download Dual Diagnosis Free EBook
Or check out these related articles from our blog: