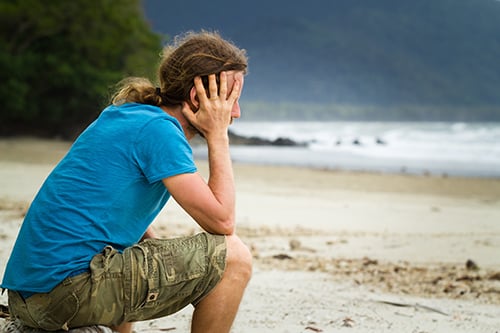 There's more to picking the right rehab center than simply looking at reviews. You also have to consider the kinds of programs that a rehab center offers. While the results of a specific program varies depending on your situation, some services are staples for rehab. One example is dual diagnosis treatment for co-occurring disorders.
What Is a Dual Diagnosis Program?
As the name suggests, a dual diagnosis program is treatment that deals with two disorders at the same time. When multiple conditions occur together, doctors refer to them as co-occurring disorders.
Keep in mind that dual diagnosis programs aren't just for people who suffer from addiction. Dual diagnosis works for anyone who has multiple disorders at the same time. Since addiction is a disorder, though, it's common for people with this condition to need dual diagnosis help.
Finding the Underlying Cause of Addiction
In most cases, people with addiction struggle with other disorders as well. Most of them don't just wake up one day and choose to develop addiction. Instead, they use drugs to deal with other underlying problems. In many cases, they don't even know that the underlying conditions exist.
That's where dual diagnosis treatment comes into play. It helps people uncover disorders that they don't know about. Then, they have a better chance of overcoming addiction when they get those conditions under control.
At the same time, underlying disorders aren't always the cause of addiction. Sometimes, the addiction is what leads to another disorder. Abusing drugs causes a chemical imbalance in the brain. Because of that, the development of other conditions is likely.
Why Is It So Important to Deal With Co-occurring Disorders?
People must address underlying disorders when they're the cause of addiction. Simply treating the addiction only puts them at risk for relapse. The reason is because, in those cases, the co-occurring conditions are what trigger the substance abuse.
However, the same is also true when the addiction comes first. The underlying conditions can still trigger drug use when people don't get them under control. In order to prevent relapse, they need dual diagnosis treatment to address all of their mental health issues simultaneously.
Take On Your Addiction and Underlying Disorder Today
The Clearing is a residential treatment facility for addiction. With that said, we're also a dual diagnosis treatment center in Washington state. We understand the importance of treating underlying disorders in order to treat addiction. Some of the programs that we offer include:
Residential treatment
Non-12-step rehab
Spiritual psychology
Don't let underlying disorders keep you from getting over your addiction. Learn more about co-occurring disorders today. Call us today at 425-275-8600 for more information about what we treat.