We talk to a lot of people who are researching the best option for addiction treatment for themselves or a loved one. Without exception, they crave unbiased information so they can make an informed decision. We certainly talk about our program for healing underlying core issues, but also attempt to educate as best we can on other addiction treatment programs and the differences. Today we'll look at Promises Malibu Drug and Alcohol Rehab Center located in California.
Promises Malibu Drug and Alcohol Rehab Center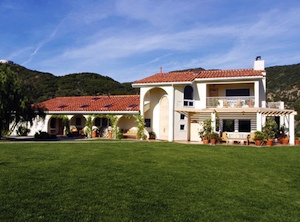 Promises has three locations - Malibu, CA, West LA, and Austin, TX.
West LA is the original location, a smart craftsman house in a residential neighborhood.
As Promises became more popular and demand for space increased, they opened their Malibu treatment center. It's a gorgeous luxury facility with panoramic views of the ocean and mountains. Promises Austin is set in a more rural 9-acre setting in the Texas Hill Country.
Richard Rogg founded Promises in 1989 after a career in real estate. Passionate about the 12 Steps, he wanted to provide the best environment to help others overcome alcoholism and addiction.
Promises started what became known as the "Malibu Model," which diverged from the core traditional 12 Steps model that treated groups of people the same way. The Malibu Model recognizes that each individual needs to address specific issues. Additionally, the Malibu Model introduced the warm, comforting (and in this case, luxurious) environment that is so prevalent today.
What Promises Malibu Offers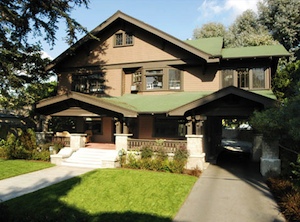 Promises Malibu offers medical detox and inpatient residential rehab treatment for drug addiction, alcohol addiction, opiates and prescription drugs.
They also feature specialty programs for young adults, women, professionals, and men with intimacy disorders related to substance abuse.
Types of addiction treatment options include:
Residential Treatment - inpatient; typically a minimum of 30 days
Extended Care - structured program and housing to help people transition from residential treatment back into the community
Day Treatment - intensive structured treatment on premises during the day that allows people to go home in the evening
Intensive Outpatient - four-month structured treatment program with flexible hours that's less intense than their Day Treatment program.
An independent team of detox specialists runs Promises' inpatient medical detox program. They use traditional and alternative therapies (massage, acupuncture, neurofeedback) to wean the body off substances while reducing discomfort as much as possible. Patients can begin 12 Steps group work during or after the typical 3-10 day detox period.
12 Steps or Non 12 Steps: 12 Steps
Promises Malibu is still primarily 12 Steps oriented. However, there is also a lot of focus on holistic treatment, such as acupuncture, yoga, and equine therapy. You will still go to 12-Steps group meetings, but they will have individualized program elements as well.
Promises Malibu Drug and Alcohol Rehab Center Pricing / Costs
Standard shared room and shared bathroom: $55,000 - $60,000 / month
Private room with shared bathroom: $75,000 - $80,00 / month
Private suite with private bath: $90,000+ / month
Insurance accepted

Aetna, ValueOptions, PHCS, Blue Cross / Blue Shield, Humana, among others
The Promises Malibu Experience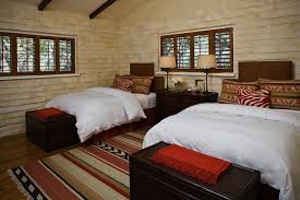 You will not lack for creature comforts or luxurious accommodations at Promises Malibu.
Along with Passages (see our Passages Treatment Center Review), clients with means get pampered.
Promises patients include CEOs, entrepreneurs, lawyers, people from the entertainment industry, and pampered children of well-heeled parents. You may even get a celebrity siting: Charlie Sheen, Britney Spears, Ben Affleck, Diana Ross, and Robert Downey, Jr., have all gone through treatment at Promises Malibu.
However, the high monthly cost doesn't always translate into a private room and bath. While they are available, it costs extra. Clients live in six different houses on the Malibu property, with no more than six residents per home. Even though you may share a room, you will get comforts like luxurious 400-thread count sheets.
You won't be slumming it with food, either. A private chef prepares a wonderful gourmet fare. They offer a buffet-style breakfast that includes fruit, oatmeal, yogurt, cereal, and eggs-to-order. Dinners feature healthy cuisine like grilled fish and fresh veggies. Vegan and specialty meals (e.g., gluten free) are also available.
Although Promises Malibu Drug and Alcohol Rehab Center offers meals during the week, patients have to prepare their own meals on the weekend.
Days typically begin with a wake-up call at 7:00 am for meditation. Following breakfast, participants can do acupuncture or go to the neighborhood gym. Clients also have access to "process" group meetings in the late morning. After lunch, there are off-site 12 Steps meetings and individual therapy. Alternative therapies such as yoga, tai chi, equine and art therapy are also available during the day and early evening. Clients can also shop at the Cross Creek Shopping Center.
Program-wise, Promises Malibu promises (no pun intended) about 11 hours of one-on-one sessions per week in addition to access to 30 hours of group work per week. In between, clients engage in alternative therapies or other amenities like swimming, playing tennis, or taking in the spectacular views of the Pacific Oceans and Santa Monica Mountains.
---
Pros:
Luxury amenities
Spectacular views and physical surroundings
Specialized programs based on gender, age, etc.
Individualized care and attention
Although they are a 12-Step focused addiction treatment center, they do believe in a holistic approach
Staff-to-client ratio (3:1) is relatively low.
---
Cons:
Can be costly
Most clients still have to share a room.
From a program standpoint, while some people have been successful with the AA 12 Steps approach, many others have not.
Clients prepare own meals on weekends
Summary Thoughts on Promises Malibu Drug and Alcohol Rehab Centers
You will get individual attention at Promises Malibu, and luxurious accommodations— even if you do share a room. The counselors seem to be well-trained (though not all 12 Steps group leaders are), but it still can feel less like a rehab and more like a month-long vacation. At the end of the day, it's still 12 Steps at the core, which may or may not work for you.
About The Clearing
While there's much to like about Promises Malibu Drug and Alcohol Rehab Center, there are certainly some drawbacks. If you're looking for an alternative to 12 Step Programs or centers that put style over substance, consider The Clearing on San Juan Island in Washington State.
As one of the premier non 12 step rehab programs in the entire country, The Clearing focuses on helping clients heal, not fancy amenities. Our 28-day residential rehab program takes place in a secluded location that allows you to get away and focus on recovery. Our small, 10-person sessions allow clients to begin and finish treatment together. We believe this approach encourages individuals to grow and learn together.
Our life-changing substance abuse programs also feature: