We talk to a lot of people who are researching the best option for addiction treatment for themselves or a loved one. Without exception, they crave unbiased information so they can make an informed decision. We certainly talk about our program for healing underlying core issues, but also attempt to educate as best we can on other addiction treatment programs and the differences.
So in this and upcoming posts, we'll craft reviews / ratings of some well-known residential treatment centers for substance abuse and addiction rehab, and lay out the pros and cons. Today we'll look at Passages Malibu / Passages Ventura Treatment Center.
Passages Malibu Drug and Alcohol Rehab Center
Brief description: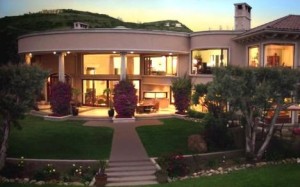 Passages has two locations, Passages Malibu and Passages Ventura. Passages Malibu is the original treatment center and is located in a $23 million mansion on a 10-acre facility overlooking the beautiful Malibu coastline. Passages Ventura is located about an hour north of Malibu in coastal Ventura County. The building is in a safe and secure setting, within minutes of the refreshing sea breeze of Port Hueneme, CA.
Passages was founded in 2001 by father and son team of Chris & Pax Prentiss. Pax successfully overcame a 10-year addiction to alcohol, cocaine, and heroin using a program consisting of holistic, one-on-one therapy. Passages came about when father Chris Prentiss battled to save his son from heroin addiction for six years. His father kept asking him, "Pax, why do you get high?" Pax would always respond, "Because it feels so good." When Pax found out why he got high - that he couldn't live up to his dad's achievements - he reports being free of the clutches of addiction and was cured. They then opened Passages Malibu to provide this addiction treatment approach to others.
Passages Malibu / Passages Ventura offers medical detox and inpatient residential rehab treatment for drug addiction, alcohol addiction and prescription drug addiction. Both facilities offer the same non-12 Step, holistic approach for addiction treatment.
Passage Malibu has a unique approach by denying the existence of addiction. They deny the existence of alcoholism. They deny that it is a disease, or that it is incurable. According to Chris Prentiss, addiction is caused by:
Chemical imbalance;
Unresolved events from the past;
Beliefs you hold that are inconsistent with what is true; and
Inability to cope with current conditions
Passages Malibu claims to have a success rate of better than 80% and have even published a book about their unconventional approach. This success rate number is widely debated by other rehabilitation professionals, particularly because they include people who have been out of addiction treatment for only 30 days.
12 Steps or Non-12 Steps: Non-12 Steps
Passages Malibu is an alternative to the 12 Steps of Alcoholics Anonymous approach. They emphatically reject the 12 Steps and scientific studies about addiction. They believe in intense, one-on-one therapy. Patients on average receive 20-36 hrs of one-on-one therapy during their stay, many times around-the-clock as needed.
Passages Malibu Pricing / Costs
Passages Malibu: The base cost is $80,000/month for a shared room, going up to $111,000/month for a private room. According to a September 2013 New York Times report, it is "the largest and most expensive" of the many rehab facilities in Malibu.
Passages Ventura: costs range from $16,500 - $32,500/month (some estimates up to $50,000/month) depending on the amount of individual therapy a client receives.
Insurance accepted
The Passages Malibu Experience
If you want luxury, this is the place. Passages strives to provide luxurious comfort, familiarity and service to their patients. Each client gets their own personal assistant, a 46-inch plasma TV, and a host of other amenities. When you are admitted into their program, you are assigned your own ten-person team of therapists and doctors.
The Malibu house looks like a a plush palace, complete with grand marble entryways and expensive furnishings. Both locations are spotless, as workers are engaged to ceaselessly dust, sweep and mop the premises for eight hours a day.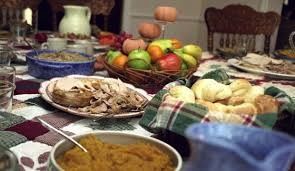 The top-shelf chef and kitchen prepare nutritious, delicious meals that cater to every patient's exact specifications. Clients are allowed full use of computers and cell phones and enjoy an unusual amount of freedom.
Passages Malibu treats up to 29 clients at a time with private or shared rooms. Passages recommends a 60-day commitment and many celebrities frequent their facility.
Amenities include:
5 different estates, each with a breathtaking ocean view
10 acres of Malibu paradise
Tennis court
Full gym with personal trainer
Private and serene detox unit perched over the Pacific Ocean
2 swimming pools and a Jacuzzi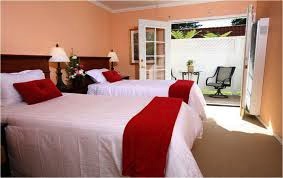 Left: Typical bedroom at Passage Ventura.

Passages Malibu have a myriad of complementary holistic services in their addiction treatment programs.
The 21 therapies / modalities range from acupressure and massage, acupuncture, all the way through spiritual counseling, tai chi, and yoga.
---
Pros:
High claimed success rate (debated)
Specialized individualized treatment
Internationally-recognized treatment facility
Strong aftercare program
Luxurious
Every need catered to
Lots of freedom
Celebrities
---
Cons:
Scientific data rejected
Controversial success rate
Costs can be prohibitive - only elite may be able to afford
Every need catered to
Lots of freedom
Celebrities are around making it difficult to focus on yourself
Some suspect reviews
Summary Thoughts on Passages Malibu Drug and Alcohol Rehab Center
It's clear that Passages have helped many people over the years and they have their advocates. However, there is extreme controversy over their claimed 80%+ success rate, which many in the industry dispute. Lots of freedom also means lots of idle time instead of of the work required for true healing. Yes, this is a place to get out of the public spotlight, have a butler and personal trainer, though in doing so the root of the issue may be skirted. When luxury takes the place of therapy that addresses core underlying issues, you may get a comfortable diversion instead of healing. Interestingly, father and son both park their matching fire-engine red Porsches side-by-side on Passage's driveway, which pretty much sums up the rap on the place.
The Bottom Line: If you have the dough and don't want to scrimp during recovery, Passages is worth a look. But dig deep into true success rates and their healing approach. Consider also what really matters is the program, not the frills. Will their approach work for me?
Other Passages Malibu Alumni Comments and Reviews
Passages has been around for over a decade and has a growing alumni base, so you'd expect to find a lot of reviews / ratings. Many are very praising, a few less so.
"I was very impressed with Passages. The facilities are amazing, clean, and new - everything you need... however, I am more impressed with Passages' view on drug abuse. They concentrate on helping the ENTIRE person - not only their drug abuse problem. I personally think this is a very important approach in helping. Mind Body Soul, right? They try to determine other life variables that may be causing you to be dependent on drugs. Also, for every person there they have a team of professionals working with them with hours of 1 on 1 sessions. The staff I met was very friendly and kind - everybody from the drivers to the cooks to the Directors. I really believe Passages is doing their best to help and making it as comfortable as possible to come out better." - Michael S., Los Angeles, CA - 4/3/12 (yelp.com)
"I went here in 2007, my first rehab. My parents saw the 84% success rate and paid 80000 out of pocket for me to get "cured." I can tell you this is not 12 step based and it shows in their aftercare plans. I was told to stay in Los Angeles and stay away from New York. I was even told by one of my therapists that when I dealt with my underlying issues I could drink normally. A month after I left, I was brought back to my knees by alcohol. Every single person I went with (we stayed in touch via an email group) were not sober by the 60 day mark. I thought I was going to be "cured" from what I later learned is an incurable disease. It's a great vacation with no alcohol... But other than that useless to get sober." - Emily S., Los Angeles, CA - 3/4/14 (yelp.com)
"This in the type of place that is a step above and beyond. Recently had a chance to meet the staff and check out their facilities, not to mention the calming and breathtaking views. Their philosophy is a bit of eastern and western ideas coming together and their treatment programs seem quite impressive, working to help one deal with underlying issues rather than training one with coping skills. Different people learn and build in different ways and this can help achieve that... Of course this isn't cheap but it will likely be life changing. They do work with your insurance, and also have other facilities by Ventura, which offer different pricing tiers. If you are considering treatment, it would be highly recommended to stop by here and take a tour and talk to some of the people to see if this would be a great fit." - Summit S., Los Angeles, CA - 3/7/12 (yelp.com)
About The Clearing
The Clearing is a residential treatment center located on beautiful San Juan Island, Washington. We created The Clearing in response to the pervasiveness of treatment centers that focus more on luxury than modern, evidence-based therapy.

Our approach is based on healing the underlying core issues that cause addiction. If you'd like to learn more, contact us, or download our free eBook: