Did you know that among people who are ready to stop using drugs, the number-one hurdle to receiving inpatient addiction treatment is a lack of financial means?
Sierra Tucson costs range from about $40,000 to $70,000 per month, depending on the program and other amenities. Sierra Tucson is part Acadia Healthcare, the largest provider of specialized behavioral care services in the US. It's also one of the most expensive luxury rehabs in the country.
So given the expense and price of Sierra Tucson, what exactly do you get for your money?
The decision to attend an inpatient addiction treatment program isn't an easy one to make.
There's the journey you take to ask for help in the first place. Then there's researching your options, making phone calls, and narrowing down your list of possible addiction recovery programs. There's coordinating with insurance and transferring money with your bank and preparing to travel.
On top of all that, you have to take care of the logistics involved in leaving your home, work, school, family, friends, and other commitments for a prolonged period of time.
After all of that time, money, effort, and energy, can you imagine how discouraging it would be to find out that the program you chose wasn't quite what you expected?
Inpatient Rehab Cost and Feature Comparisons
That's why we're addressing the cost and features of several popular rehab programs here on the blog.
Every addiction recovery program has its benefits and drawbacks, and no single program is right for everyone. As such, we want to help you make the best possible decision for yourself and your recovery.
We'll cover the Sierra Tucson history and philosophy, how much Sierra Tucson costs, core features of their recovery program, and some comparisons vs. The Clearing.
Sierra Tucson Luxury Rehab
Sierra Tucson is located on 160 serene acres of the Sonoran desert just north of Tucson, Arizona. It's a beautiful, peaceful area with a majestic view of Santa Catalina Mountains. The rehab itself spares no expense to provide comfort for its guests, patients and clients.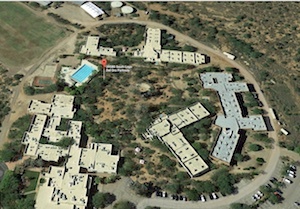 The campus includes about 10 - 12 buildings to accommodating about 350 employees and up to 139 patients / clients. There are several warm, southwest-inpired residential lodges sharing a beautiful Olympic-sized swimming pool, equestrian facilities, a climbing wall, gyms and workout facilities, a meditation area, and other outdoor fields and courts.
Chef-inspired entrees and options provide balanced, fresh, healthy, delicious meals for patients and their families.
Desert Flower Hospital, located on campus, is available for individuals who require stabilization services and medically-supervised detoxification prior to entering the residential program.
Sierra Tucson Rehab: History, Philosophy, and Program Overview
Sierra Tucson Founded in 1983
Sierra Tucson is a drug addiction treatment center located on 160 acres of

Sonoran desert land north of Tucson, Arizona. Sierra Tucson was founded by recovering cocaine addict Bill O'Donnell Jr. and first opened in December 1983 on the former Brave Bull Guest Ranch.
Sierra Tucson and NextHealth
Sierra Tucson grew very quickly in the late '80s thanks to a nationwide cocaine binge and the popularity of concepts such as co-dependency that centered on treating addicts as well as their families.
Sierra Tucson went public as a company in 1989 and expanded aggressively, including into Germany. It opened an eating disorder center on the Tucson campus in 1990 as well as an adolescent center shortly after.
Then, managed care became more prevalent in the addiction treatment space and reimbursements from insurance became more difficult.
The company became overextended, and after growing to more than 500 employees, had a layoff in 1992. The financial footing became so bad that Ringo Starr - a Sierra Tucson alumnus - flew into Tucson for a benefit concert and celebrity golf tournament.
The benefit recipient was Sierra Tucson, though, not a non-profit charity.
Due to financial circumstances, Sierra Tucson merged with the Miraval Life in Balance health resort to form NextHealth Inc in 2002.
Sierra Tucson and CRC Health Group
In 2005, CRC Health Group acquired Sierra Tucson for $130 million from NextHealth. In 2006, CRC Health Group was purchased itself by Bain Capital Partners, a private equity firm, for $723 million.
Under Bain Capital, CRC went on to become one of the largest providers of specialized behavioral care services, with over 145 program / treatment facilities and detox clinics in the US, treating over 40,000 patients per day, according to a company press release.
CRC Health Group provided services under a variety of brands and banners, including Azure Acres Recovery, Bayside Marin, Keystone Treatment Center, Sober Living by the Sea, Sunrise Ranch, Twelve Oaks Recovery and dozens of medical detox centers nationwide.
The company focused on growth, controlling costs and maximizing cash flow for corporate investors.
Latest Chapter: Sierra Tucson and Acadia Healthcare
In the latest in a series of acquisitions and changing ownership, CRC Health Group was acquired itself for nearly $1.2 billion in early 2015 by Acadia Healthcare Company.
Acadia is a Franklin, TN-based provider of inpatient behavioral healthcare services, and before the acquisition operated 76 behavioral healthcare facilities with about 5800 beds in the US and the UK.
As of December 31, 2016, the combined company operates 573 behavioral healthcare facilities with approximately 17,100 beds in 39 states, the United Kingdom and Puerto Rico.
So now Sierra Tucson is truly part of a very large, global company.
Sierra Tucson Philosophy
Sierra Tucson helps patients with addictions, mood disorders, chronic pain, eating disorders and trauma through its "Sierra Model" of integrating therapies such as massage, yoga and acupuncture with traditional psychiatry.
The program boasts an integrative approach -
"All of us exist as mind, body, spirit, and emotions. Only when the whole person is treated—not just the symptoms, but the underlying problems—can positive outcomes be lasting." -- Sierra Tucson website
We wholeheartedly concur. That said, "holistic treatment" is an umbrella term that emcompasses a wide variety of approaches … some with far better results than others.
Sierra Tucson Program Overview: 12 Steps and More
Sierra Tucson provides residential rehab services for those with addictions and co-occurring disorders such as depression and anxiety (dual diagnosis), as well as those in recovery from trauma, pain, and eating disorders.
Although Sierra Tucson's program is firmly based in the 12 Step camp, counselors believe in treating alcoholism and addiction as a spiritual and holistic problem, not just a mental disease.
The multidisciplinary treatment team includes full-time medical and psychiatric staff as well as various holistic specialists. Sierra Tucson has a hospital on-site for detox and other treatments.
Notably, Sierra Tucson was the first residential treatment provider to offer Transcranial Magnetic Stimulation (TMS) therapy for individuals with depression.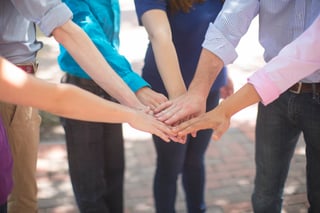 Sierra Tucson's program emphasizes family involvement, and their list of therapeutic options ranges from evidence-based protocols such as Cognitive Behavioral Therapy (CBT) and Dialectical Behavioral Therapy (DBT) to integrative therapies such as acupuncture, Reiki, and Qijong.
Sierra Tucson offers both individual and group therapy (in a 12-Step context) as well as nutritional support and continuing care.
A typical day at the facility includes breakfast, then a lecture, group, or community meeting. After lunch hours are divided into various specialty therapeutic groups and family programs. After dinner, participants go to lectures, relapse groups, counseling, and on and off-campus 12-Step meetings.
The amount of individualized professional counseling provided is not specified.
How Much Does Sierra Tucson Cost?
Sierra Tucson costs vary according to five factors:
The individual's length of stay (ranges from 30-90 days)

Detoxification and stabilization needs

Choice of integrative services

Insurance coverage

Accommodations
Based on our research, treatment costs range from about $40,000 to $70,000 per month, depending on the program and other amenities.
The average cost for a 30-day stay at Sierra Tucson is about $50,000, with a shared room.
Core program cost: about $40,000 / month

Addiction / co-occuring disorder program cost: about $50,000 / month

Desert Flower Hospital cost: about $70,000 / month
These costs are based on sharing a room with a roomate. Private rooms cost up to $10,000 / month more.
How Big is Sierra Tucson?
Sierra Tucson's rolling-admission program offers space for up to 139 individuals at a time, and most participants are paired with a roommate. The main residential treatment center north of Tucson includes 124 beds and the smaller psychiatric unit has 15 beds.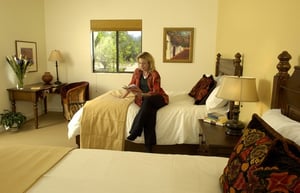 Rolling admission means people enter and start their treatment program each day. This has the advantage of convenience for the client participant.
The downside is that new folks are coming and going each day and may join groups and other activities at very different stages of their recovery process. This can be very disruptive to the rest of the participants who are at a more advanced point in their program.
Even though the main Sierra Tucson campus has 139 beds - sizable in its own right - it is also part of a huge global company called Acadia Healthcare - which has over 17,000 beds worldwide!
8 Sierra Tucson Celebrities
Sierra Tuscon has also attracted a fair number of celebrities who've attended rehab there. These include:
Ringo Starr (1988)

Barbara Bach, actress and Ringo's wife (1988)

Michael Douglas (1992)

Nicole Richie, Fashion Designer (2006)

Rob Lowe (early 90s)

Whitney Houston (2006)

Jesse James (2010)

Mark Foley, politician (2006)
This may or not be important to you, but it's worth noting so you can make an informed decsion. Most patients tend to be in their late 30s and early 40s.
Sierra Tucson Reviews
Sierra Tucson's costs are high … but do they deliver on their promises?
Sierra Tucson reviews seem to run the spectrum, and seem squarely mixed. They have 18 reviews on Yelp, with an average rating of 2.5 out of 5 stars.
Reviews sites can be a good part of your decision-making process. But keep in mind that no provider will have 100% perfect reviews, and it's common that some participants end up in rehab that are not willing and ready to do the work. One great way to use reviews is inform a list of questions which can be asked when speaking with an admissions counselor.
Some sample recent Sierra Tucson reviews follow, which illustrate the disparity in experience:
"This place saved my daughter's life. Of course, the person has to be fully ready to make a change, but everything she needed was in place for her here. I spent several days at a family weekend and it was caring, informative and well run. Beautiful location as well."
--- Jessica W., Monkton, VT, 3/18/17 via yelp.com
"I attended Sierra Tucson in September of 2013- October 2013. I had the most excellent experience. I went for their co-occurring disorder program since I suffer from addiction, major depressive disorder and bad anxiety …. Please keep an open mind that not all places are the "cure all". However, while attending ST, I learned so many coping gained a ton of knowledge about myself that I never had before …. ST was one out of 6 rehabs I've attended throughout my life and I'm so very grateful and pleased to say it was my last …. Let me start from the beginning and what you should expect. First, yes, it is VERY EXPENSIVE. However, I was fortunate enough to have full coverage by my insurance (United Healthcare choice plus one). It was worth the money …. Everyday you have a schedule. Usually you meet with your primary group and then you have something special scheduled like EMDR or DBT or a massage. At this place you MUST be proactive in scheduling your appointments or else you will have a lot of down time which is not good... I wish I could take a mini vacation there once a year for a tune up!"
--- Abby T., Garden City, NY, 9/3/2016 via yelp.com
".. Seriously a waste of money and completely made me worse. Lied, made false promises, provided no aftercare or family support. The communication was a joke.... I still have no diagnosis. The place is so big you can't get scheduled for required sessions, it's understaffed, and counselors are not well trained. After a week the group topic and curriculum are repeated and it has nothing to do with the treatment I needed …."
- - Nessa W., Sisters, OR, reviewed 6/9/2016 via yelp.com
Is Sierra Tucson For You?
As we wrote in our blog post Sierra Tucson Drug and Alcohol Rehab Center (Ratings/Reviews):
"An established and historical player in the addiction treatment industry, Sierra Tucson is making strides towards an evidence-based psychological approach but still has AA's 12 Steps as its treatment foundation."
Sierra Tucson is 12 Steps-based, and among the myriad addiction treatment modalities, 12 Steps groups rank surprisingly low in effectiveness.
In fact, 12 Steps related treatment landed at the bottom of the list of 48 substance abuse treatment modalities ranked for effectiveness in The Handbook of Alcoholism Treatment Approaches.
However, Sierra Tucson does make a point to introduce patients to alternative options, such as SMART Recovery.
Sierra Tucson Feature Comparison
So what do you get for all that money?
Here's a table that sums up the salient differences between the addiction recovery programs at Sierra Tucson and The Clearing.
Sierra Tucson

The Clearing

Addiction Treatment Modality

12 Step Approach

Non-12-Step Approach

Cost Transparency

Lack of cost transparency; no program costs or detailed schedules listed on site

Cost transparency; full program costs and schedules posted online

Size

Up to 139 clients at a time at main location north of Tucson

Up to 10 at a time

Admission Timing

Rolling admission - people come and go each day

Cohort-based, with set start and end dates for each group

Admission Guidelines

Relatively relaxed admission guidelines:

Must be 18 or older

Able to perform activities of daily living, and

Express willingness to participate in treatment

Relatively strict admission guidelines:

Admit only around 20% of applicants

Thorough application and interview process

Must fit with cohort

Price / cost

Range of $40,000 - $70,000 for 30-day rehab with shared room and full bath

Additional fees for longer stay and / or private room

$35,000 for 28-day rehab with 6 private room & baths, and 2 semi-private rooms and baths

Length of Stay

30 - 90 days

28 days for all Participants

Medical Detox

On-site hospital and detox as part of program

Participants detox prior to arrival and spend all 28 days receiving holistic treatment

Addiction Program Structure

Can be difficult to obtain therapy appointments; lack of consistency in daily schedule

Consistent daily schedule; progressive Program; set therapeutic hours with no need for Participants to schedule their own support

Type of facility

Luxurious campus with swimming pool, full gym, ropes course, and salon

Cozy, comfortable guest house; small gym; fresh, seasonal, gourmet food

Rehab Setting

Large desert campus

Restored Residence / small estate and surrounding hiking trails

Counseling

Individual counseling emphasized, but amount of counseling hours not specified

120+ hours of professional individual and group counseling for each Participant

Ownership

Publicly-traded global corporation with over 17,000 beds

Small, family-run SPC (Social Purpose Corporation) with 1 location and 10 beds
Non 12 Step Addiction Treatment
We believe that success in recovery rests squarely in the hands of each person.
If you've tried 12 Steps groups and programs and found that they weren't right for you, consider our 12 Step Alternative approach to addiction recovery.
We're not saying that it will be easy - quite the contrary!
In order to facilitate lasting recovery, you must be willing to dive into some difficult stuff - long-ignored issues - and work through them in partnership with staff and fellow Participants.
But the reward is worth the effort. Once you work through the trauma, the despair, and the self-loathing that started you using, you'll find a whole new life waiting for you.
Finding the Best Inpatient Residential Addiction Rehab Program For You
More questions? Download our FREE eBook:
Or, give us a call at (425) 275-8600 and get confidential help now.