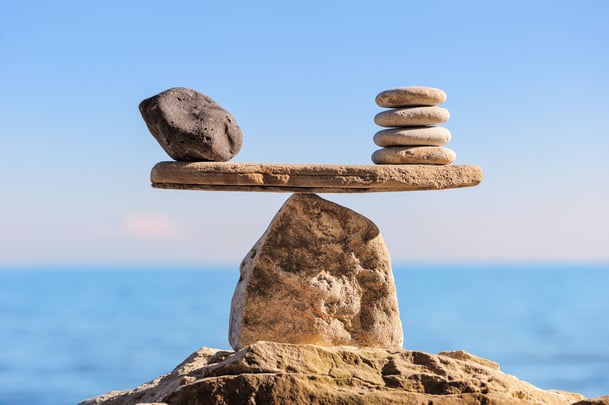 Did you know that among people who are ready to stop using drugs, the number-one hurdle to receiving addiction treatment is a lack of financial means?
Passages Malibu costs about $80,000 and up for a month-long program. It's one of the most if not the most expensive among many luxury rehabs in Malibu and perhaps the entire country.
So given the expense and price of Passage Malibu, what exactly do you get for your money?
We talk to a lot of people who are researching the best addiction treatment option for themselves, a spouse or a loved one. They crave unbiased information so they can make an informed decision. We attempt to educate folks as best we can on other addiction treatment programs based on our understanding so they can make the best decision for their specific situation.
We'll review Passages Malibu history and its philosophy, how much Passages Malibu costs, core features of their non 12 steps program, and some comparisons vs. The Clearing.
About Passages Malibu Addiction Rehab: History, Philosophy, and Program Overview
Passages Malibu was founded by Chris and Pax Prentiss in 2001. Pax, Chris's son, finally overcame a 10-year addiction to alcohol, cocaine and heroin through a non 12 Step holistic program that emphasized a lot of one-on-one therapy.
Chris and Pax wanted to build a program and destination to share this approach with others suffering from similar addictions and emotional issues. During Pax's struggles, Chris had a hard time finding high quality addiction treatment and facilities. So they built a luxurious rehab destination to remove stress and distractions during a challenging time for their program participants.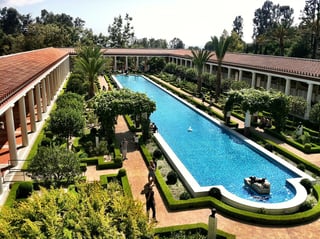 Toward that end, no expense or detail is spared - pools, mansions, beautifully manicured grounds, and a chef who prepares delicious nutritious meals for every client.
The main campus overlooks the Pacific Ocean on 10 acres and includes a state-of-the-art gym and koi pond, among other luxuries.
Today, Passages Malibu provides both medical detox and inpatient residential rehab treatment. Their two California locations - Passages Malibu and Passages Ventura - are incredibly luxurious, secure settings for their holistic non 12 Step approach.
Passages Malibu Philosophy
Passages Malibu's philosophy is that addiction is not a disease.
They disagree with the prevailing disease model of addiction.
Instead, they believe that addiction results from one of four causes (or some combination thereof):
Chemical imbalance;

Unresolved events from the past;

Beliefs people hold that are inconsistent with what is true; and

The inability to cope with current conditions.
Non 12 Step Rehab
Passages Malibu is a non 12 Step rehab - choosing not to employ the dominant form of addiction treatment used today by a majority of addiction recovery programs. The program is personalized to the degree that there is no consistent daily schedule.
On their website, they note, "You might spend one day hiking in the canyons of Malibu with your Life Purpose counselor, learning about meditation and your innate core gifts … and then learn about the physiological effects of alcohol and/or drug abuse with your chemical dependency counselor. No two days are the same."
They provide 17 different methods of treatment, including:
Accupressure and massage

Acupuncture

Adventure therapy

Art therapy

Blood chemistry analysis

Chemical dependency counseling

Continuing care

Hypnotherapy

Life Purpose therapy

Marriage and family therapy

Meditation therapy

Physical fitness

Psychotherapy

Sound therapy

Spiritual counseling

Tai chi

Yoga
Passage Malibu provides each client with a "treatment team" consisting of a primary therapist, a family therapist, a life purpose coach, hypnotherapists, nutritionists, spiritualists, masseuses, physical trainers and acupuncturists.
Medical doctors also make occasional visits to ensure clients are being properly treated.
All that you get along with this, is the freedom to do as you desire whenever you want to. The staff does not get strict with the rules and the 30 day stay does not even cutoff your social life. You are allowed to use your cell phone and internet after detox or the first 72 hours of treatment.
How Much Does Passages Malibu Cost?
Passages Malibu doesn't publish program costs on their website and marketing materials, but it's among the most expensive in the world.
There's a reason they use phrases such as "unrivaled amenities" and "palatial estates"!
A private room at Passage Malibu costs about $80,000 for the 30-day program, and goes up to about $111,000 for a well-furnished private suite.
The Passages Ventura location costs approximately $50,000 for a 30-day program.
If you're willing to have a roomate, a shared room at Passages Malibu costs up to $55,000 a month.
In order to make sure clients are not jam packed into one estate, six different houses within the mansion campus can accomodate up to six residents each.
Passages Malibu Reviews
Passages Malibu costs are high … but do they deliver on their promises?

Passages Malibu reviews seem to run the spectrum, but are mostly positive. They have 22 reviews on Yelp, with an average rating of 4 out of 5 stars.

Some sample recent Passages Malibu reviews follow:

"It is pretty easy for me to write this, not only am I sober 4 years this November but I am because I went to Passages. I was so inspired by the team and their compassion for my addiction and how they managed my early recovery that it inspired me to change my complete occupation and focus on health and wellness. Passages had such a brilliant impact on my life that I can without a doubt say I would not be living today without the support I received during and after my treatment. I learned humility, honesty and most of all the ability to feel again without chemical stimulation. I still will drive by on days of difficulty and even the knowledge that the team is right there cheering me on in spirit gives me the courage to face whatever the challenge is of that day. The non 12 step approach was exactly what spoke to me specifically, I believe that I am a strong committed man and they gave me the power to maintain sobriety through life's challenges by establishing personal choice to be sober, and an aftercare plan that was designed specifically for me. My hat goes off to the entire team because they are all 5 stars. I am forever grateful to Chris, Pax for creating a new model to attack addiction."

- Shane G., Santa Monica, CA 8/24/16 - yelp.com

"I was pleased with the positive experience I've had with Passages and believe many others would be too if they gave them a chance. Very grateful for the friendly and helpful staff!."

- Stacy P., Euless, TX, 3/10/16 - yelp.com

"If I could give a ZERO review, I would!
1. Worst customer service ever!
2. Very evasive answers. All sales pitch. And any resistance to cost, insurance covered or not, is immediately dismissed.
3. Take your over rated ambiance and severely underrated therapy to where it belongs... In the dump!
4. All talk ... About greedy income.. And no walk to results. Don't waste your money!!!
5. Even the elite clientele prefer Betty Ford over this fake place. You either want to spend your money on empty results, or you want real results. You have been advised."

- Cass B., Santa Rosa, CA, 5/1/15 - yelp.com

Passages Malibu Feature Comparison
So what do you get for all that money?
Here's a table that sums up the salient differences between the addiction recovery programs at Passages Malibu and The Clearing.
Passages Malibu

The Clearing

Addiction Treatment Modality

Non 12 Step

Non 12 Step

Cost Transparency

None - no program cost or daily schedules listed on site

Cost transparency; full program costs and schedules posted online

Price / cost

$80,000 - $100,000+ for 30-day rehab with private room and bath at main location

$35,000 for 28-day rehab with 6 private rooms & baths, and 2 semi-private rooms & baths

Addiction Program Structure

Lack of consistency in daily schedule

Consistent daily schedule; progressive Program

Type of facility

Luxury rehab - complete with spa, personal trainers, gourmet food, etc.

Cozy, comfortable guest house; fresh, seasonal, gourmet food

Physical surroundings

Palatial mansion

Restored Residence / 43-acre estate

Counseling

Individual counseling emphasized

Cited averages are approximately 20-36 hours of individualized therapy per client

120+ hours of professional individual and group counseling for each participant

Size

Up to 29 clients at a time

Up to 10 at a time

Device policy

Unlimited use of computers and cell phones

Moderated use of computers and cell phones

Medical detox

On-site detox

Participants detox prior to arrival / partner with leading detox facilities
Finding An Addiction Recovery Program That's Right for You
Every program will have pluses and minuses, and no single rehab is right for everyone.
Even if you don't end up coming to The Clearing, we want to make sure that you find a place that will help you to heal.
We encourage you to seek out an addiction recovery program that will empower you to address the underlying core issues that drive your addiction.
If you're interested in learning more about The Clearing, give us a call at 425-275-8600 today; we'd be glad to speak with you and provide confidential help.