We talk to a lot of people who are researching the best substance abuse programs for themselves or a loved one. With few exceptions, they crave unbiased information so they can make an informed decision. We certainly talk about our program for healing underlying core issues, but also attempt to educate as best we can on other addiction treatment programs and the differences. Today we'll look at Sierra Tucson Drug and Alcohol Rehab Center.
Sierra Tucson Drug and Alcohol Rehab Center
Brief description: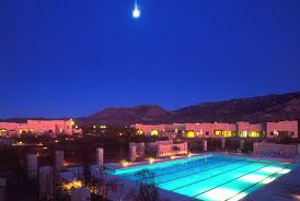 Established in 1983, Sierra Tucson treats drug addiction, alcohol addiction, pain medication addiction, chronic pain, eating disorders, trauma and other mental / behavioral disorders. It is a 139-bed addiction treatment center in Tucson, AZ, literally in the great Arizona desert.
Amenities trend toward the luxurious, and Sierra Tucson can claim several well-known names among its alumni, including Tiger Woods, Rob Lowe and Ringo Starr. Patients / participants with different conditions (e.g., alcohol, drug, eating disorder) are mixed together and wear a color-coded tag to identify their particular affliction.
Sierra Tucson incorporates traditional, experiential, and integrative therapies into their programs. They offer a balance of eastern and western healing approaches. They've also developed the "Sierra Model®" of treatment, which recognizes that all of us exist as mind, body, spirit, and emotions.
While Sierra Tucson Drug and Alcohol Rehab Center employs a variety of comprehensive treatment therapies, the 12 Steps are at their foundation. Sierra Tucson attempts to focus not just on addiction but, as one client says, "on the things that compelled us to use."
Sierra Tucson Treatment Duration Ranges
Inpatient addiction treatment: 30 - 90 days;
Eating disorder treatment: 45 days
Trauma program: 45 days
Intensive family program: 4 days
Assessment-only services (4 ½ days), full neuropsychological assessments (6 ½ days), and medical detox are also available.
Sierra Tucson is part of CRC Health Group, the largest provider of specialized behavioral health care services in the US. Other CRC Health Group addiction treatment providers include:
Azure Acres Recovery
Bayside Marin
Keystone Treatment Center
Sober Living by the Sea, Sunrise Ranch
Twelve Oaks Recovery
CRC Health Group is privately held and investors include the private equity firm Bain Capital. While there's nothing wrong with this, it can mean a focus on "heads in beds" in order maximize revenue and cash flow for corporate investors.
12 Steps or Non-12 Steps: 12 Steps
Although Sierra Tucson's employs eclectic healing approaches, its central focus continues to be on AA's 12 Steps program of abstinence. They use many approaches to identify and treat physical ailments, pain, eating disorders, addictions, and psychological problems. Although Sierra Tucson's program is firmly based in the 12 Steps, counselors believe in treating alcoholism and addiction as a spiritual and holistic problem instead of just a mental disease.
Sierra Tucson Drug and Alcohol Rehab Center Cost / Price
Treatment costs range from: $39,000 to $69,000 per month:
Core program cost: $39,000 / month
Addictions/co-occuring disorder program cost: $45,000 / month
Desert Flower Hospital cost: $69,000 / month
Sierra Tucson works with most insurance companies. Generally, payment is required prior to admission and all reimbursements will go directly back to the insured.
The Sierra Tucson Experience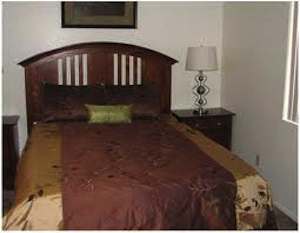 Residents working on all different conditions / afflictions live together and wear colored name tags identifying a particular condition.
Clients receive personalized care for the high cost, and this is reinforced by the friendly and attentive staff.
Upon admission, residents meet with a coordinator who lays out an individualized treatment plan.
The typical plan includes individual therapy and daily group sessions, complemented by a full menu of exotic treatments that include:
Equine therapy

Hypnosis

Somatic therapy (body awareness and breathing)

Psychodrama (where clients are encouraged to complete their desired actions through dramatization)

Recreational and adventure therapies (such as nature walks and outdoor talking circles), acupuncture, massage and yoga
While addiction treatment focuses on the 12 Steps and numerous complementary therapies, some clients feel flummoxed by "all the weird Southwestern mystical stuff."
The cafeteria boasts floor-to-ceiling windows with amazing mountain views. Although outside dining is an option, the sweltering heat usually limits this during the summer and daytime. Cuisine is heavy on fresh fruit, vegetables, and healthy proteins.
An Olympic-sized swimming pool is available, but bikinis and Speedos are not allowed.
---
Pros:
Track record since 1983
Beautiful physical setting in Arizona desert
Holistic and complementary therapies
Highly personalized care and treatment plans
Specialized addiction treatment programs
Internationally-recognized treatment facility
Strong base of referrals
Strong aftercare program
---
Cons:
Large - 139 bed facility
Shared bedroom / shared bath (private rooms available for extra cost)
Costs may be prohibitive for some
While some people have been successful with the 12 Steps approach, many others have not
Unsupervised activities (some reports of frequent sexual encounters)
Summary thoughts on Sierra Tucson Drug and Alcohol Rehab Center
An established and historical player in the addiction treatment industry, Sierra Tucson is making strides towards an evidence-based psychological approach. However, it still has AA's 12 Steps as its treatment foundation.
Sierra Tucson is making a name for itself in patient assessment, has the resources to test and retest, and has many support systems to heal what ails you. If you are a person who can tolerate and embrace the 12 Steps approach, Sierra Tucson is worth a look.
About The Clearing
When it comes to residential rehab options, Sierra Tucson Drug and Alcohol Rehab Center is far from the only choice. While 12 step programs have helped numerous people overcome addiction, they don't provide the right structure for everybody.
Located on beautiful San Juan Island, Washington, The Clearing offers one of the best non 12 step rehab programs in the entire country.
We created The Clearing in response to the pervasiveness of treatment centers that focus more on luxury than modern, evidence-based therapy.
Our 28-day residential rehab program takes place at a remote location that's only accessible by ferry. Additionally, our program only accommodates 10 individuals at a time, allowing clients to begin and finish treatment together. We believe this approach goes a long way in promoting lasting camaraderie among peers in recovery.
Other aspects of our comprehensive addiction treatment program include:
Our approach is based on healing the underlying core issues that cause addiction. If you'd like to learn more, contact us, or download our free eBook: