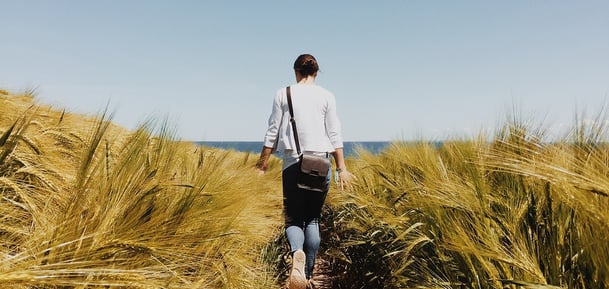 When you're seeking a treatment center for yourself or a loved one, only programs of the highest caliber matter. That's why we've compiled this list of the best non 12 Step rehabs in the country.
Deciding to go with a non 12 Step program that supports dual diagnosis treatment does narrow the field considerably. Non 12 Step rehabs comprise just 26% of total US rehabs, according to recent statistics from American Addiction Centers.
However, that number still represents approximately 3,600 rehab facilities from coast to coast!
Plus, not all non 12 Step programs are created equal. There are big differences ranging from treatment modality to quality of service to size of facility.
That's a lot of websites to visit, and a lot of calls to make! Our team has compiled this guide to save you the time and trouble of weeding through them all.
This post represents hours of research and reconnaissance work, since many programs in our industry don't publish important numbers such as their total program cost or number of individual counseling hours.
Addiction and Mental Health Concern Prevalence in the US Today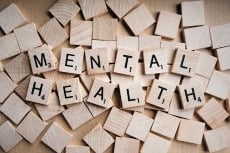 Here are the numbers via the Substance Abuse and Mental Health Services Administration (SAMHSA):
More than 7 million Americans struggled with a drug use disorder

Nearly 8 million Americans struggled with a mental health condition and substance abuse (that is, a dual diagnosis)
And that's not all; there's also a tremendous upswing in the number of people dealing with serious mental health challenges of the type that we treat in our Program. A 2017 CBS News feature title says it all: More Americans suffering from stress, anxiety and depression, study finds.
The article notes that approximately 8.3 million American adults suffer from serious psychological distress, and that many don't receive the help they need to heal.
The Best Non 12 Step rehabs in the United States
Note: Programs are organized alphabetically by State, then alphabetically by name.
Arizona
The Sanctuary at Sedona
Located in Cornville, AZ, The Sanctuary is an inpatient-only program with no on-site detox. It has rolling admission, but there are a maximum of 9 participants at a given time. Therapies include CBT, Mindfulness-Based, Jungian, and Transpersonal therapy. Though no exact success rates are provided, ratings are high.
Highlighted Details: Like The Clearing, care is trauma-centered and they welcome individuals with PTSD; they also publish a weekly recovery schedule online. Unlike The Clearing, no insurance is accepted.
California
Alo House
Located in ...
Aton Center
Located in San Diego CA, this program is a SMART Recovery and 12 Step Alternative with an optional 12 Step component. They also offer therapeutic options such as Cognitive Behavioral Therapy (CBT), biofeedback, and Eye Movement Desensitization and Reprocessing (EMDR) to help promote trauma healing as well.
Highlighted Details: Offers on-site detox and hosts a maximum of 24 clients at a time. Average 12-month success rate is 67%.
Cliffside Malibu
Located in Malibu, CA...
Elevate Addiction Services
Located in Watsonville, CA, Elevate Addiction Services is an inpatient program with on-site detox and 35-40 participants at the main location, with shared rooms of 2-3 people per room. Therapies offered are cognitive therapy and SMART Recovery programming.
Highlighted Details: An entirely non 12 Step program; established in 2015, it's the newest program on this list.
Hope By the Sea
Located in San Juan Capistrano, CA, Hope by the Sea offers both inpatient and outpatient programming. They welcome 100 total participants on a rolling admission basis, with 50 women and 50 men at a time living in 12 different multi-million dollar houses (with gender specific and age specific assignments).
Highlighted Details: Their therapeutic program includes art therapy and CBT, as well as Gestalt therapy. 12 Step and Christian-based options are available separately; SMART Recovery meetings are also available. 95% of the staff is in recovery, and 50% of them have gone through the program.
Miramar Recovery Center Laguna Beach
Located in Laguna Beach, CA, Miramar Recovery Center provides both inpatient and outpatient
options, with a maximum of 4-6 clients per residence. (Clients live in a 3 bedroom home with 3 beds per room.) Methods include CBT, DBT, EMDR, and psychoanalytic therapy. 12 Step programming is available as an evening/extracurricular option.
Highlighted Details: Miramar Recovery Center has a 30 day program with detox ranging from $25k - 27k total. Offers 2-3 Individual, one-on-one therapy sessions each week and 2 Small Group Therapy and Counseling Sessions daily.
Morningside Recovery
Located in Orange County, CA, Morningside Recovery is another 12 Step Alternative with an optional 12 Step component and an optional Christian-based care program. Their diverse array of personalized programming includes art therapy, CBT, Dialectical Behavioral Therapy (DBT), EMDR, and more.
Highlighted Details: Hosts a maximum of 80 clients with rolling admission; no success rates are available.
Florida
Blu by the Sea
Located in Destin, FL, Blu by the Sea has just 12 beds total plus 2 beds for detox. They offer coaching, CBT, DBT, Gestalt, Jungian, and somatic therapies, up to 20 modalities in total.
Highlighted Details: They work with word-of-mouth references only, so everyone who is there comes by referral from someone familiar with the program.
Florida Center for Recovery
Located in Fort Pierce, FL, the Florida Center for Recovery has both inpatient and outpatient options and a 72 bed facility. They provide both 12 Step and SMART Recovery options, as well as a combination of Western therapies—including psychotherapy and bio-medical care—with Eastern holistic therapies, such as detox massage, light bodywork, yoga, chiropractic care, and acupuncture. The program also welcomes individuals with eating disorders and sex addiction.
Highlighted Details: Two clients to each room; no devices allowed at any point, only calling out from the Center's free phone. Out of network for insurance coverage.
Gulf Breeze Recovery
Located in Gulf Breeze, FL, Gulf Breeze Recovery is an inpatient-only program with rolling admission and a maximum capacity of 26 participants. They offer art therapy and neo-cognitive therapy, along with psychological testing and recreational therapy.
Highlighted Details: They provide a minimum of 10 individual therapeutic hours per week per person as well as group therapy.
Georgia
Assisted Recovery Center
Located in Savannah, GA...
Iowa
St. Gregory Retreat Centers
Located in Des Moines, IA...
Massachussets
Center for Motivational Change
Located in New Marlborough, MA...
Missouri
Synergy Recovery Center
Located in Green County, MO...
New York
Saint Jude Retreats
Located outside of Amsterdam, NY, Saint Jude Retreats is an inpatient and outpatient program serving a maximum of 26 people at once. It was established in 1992, and as such is one of the oldest residential Non 12 Step programs. The program is based in a cognitive development modality and is entirely Non 12 Step.
Their success rates range between 60%-70%. In 2003, an outside research organization did a random sampling of the previous participants and arrived at a 58% success rate, with a 62.5% abstinence average success rate total.
Highlighted Details: This program also treats individuals with eating disorders and other behavioral-based disorders. No blackouts, and no insurance coverage available; private pay only.
Pennsylvania
Clarity Way
Located in Hanover, PA, Clarity Way provides both inpatient and outpatient programming and an on-site detox. Their residential program supports 12 people on a rolling admission basis, and their therapies include CBT, Motivational Interviewing, and Neurofeedback. 12 Step options are offered, along with SMART Recovery and Refuge Recovery, a Buddhist approach.
Highlighted Details: Full schedule available; out of network for insurance; no success rates available.
Texas
Ripple Recovery Ranch
Located in Spring Branch, TX, Ripple Recovery Ranch is an inpatient program with rolling admission and a capacity of 12 clients at a time. Therapies include art therapy, CBT, equine therapy, neurofeedback, nutrition therapy, trauma-focused care, and yoga therapy. SMART Recovery and Zen meditation are used daily.
Highlighted Details: Like The Clearing, it's one of the few entirely non 12 Step programs in the United States.
Utah
Chateau Recovery Treatment
Located in Midway, UT, Chateau Recovery Treatment is an inpatient-only program with 16 total beds. Founded in 2012, the program addresses substance abuse as well as depression and trauma issues. Therapeutic modalities include ACT, CBT, and DBT, and the facility offers a full-service gym.
Highlighted Details: This program uses the Choice Recovery Model and offers participants the option of attending 12 Step meetings if desired.
Cold Creek Recovery Center
Located in Kaysville, UT, Cold Creek Recovery Center has two locations and welcomes a maximum of 18 total clients at a time. They offer goal-oriented cognitive therapy, equine therapy, DBT, and bio-sound therapy too. No data is available for success rates.
Highlighted Details: The program seeks to involve family as much as possible, and also offers service animal-based therapy.
Turning Point Centers
Located in Sandy, UT, this 30-bed rehab welcomes clients on a rolling basis for a 30 day minimum session with a 90-day option. Therapies include CBT and EMDR, and the program is individualized for each participant. Trauma-centered care is a major component, and they treat individuals with sex addiction as well.
Highlighted Details: Full blackout of cell phones; public computers available. In-network for most insurance, no success rates available.
Washington State
The Clearing
Are you interested in an inpatient non-12 step program with a commitment to caring and a high rehab success rate?
The Clearing, located in beautiful Friday Harbor, WA, utilizes evidence-based healing techniques that address the underlying core issues of addiction.
Over 120 Hours of Counseling
Our 28 day dual diagnosis-centered Program features over 120 hours of individualized professional counseling.
This means that as a Participant, you receive:
Up to three individual counseling sessions per week

Three group sessions per week

96 hours of workshop focused on you and your issues, concurrently teaching the counseling skills and strategies you'll use over the rest of your life as you keep your life in balance

Extra hours of informal counseling as issues and questions arise organically
The Only Cohort-Based Program
The Clearing is the only residential treatment program in the country which offers a consecutive 28-day program to a small group of up to eleven. This profound departure from the traditional residential treatment model may be the single most significant benefit to Participants.
Having a Closed Session allows for a much better learning experience for everyone involved. Participants move through the Program together, starting and ending at the same time. This creates a feeling of safety, stability, and continuity that is essential for full healing.
Cost Transparency
The Clearing is one of the only programs on the list that offers full cost transparency. Visit the Program Cost and Pricing page to learn more.
Finding Your Perfect Fit
It's our hope that this guide will empower you to find the rehab facility that's a perfect fit for you and your recovery.
Call 425-287-5484 if you have questions about our Program, or for confidential help on your specific situation. We are happy to provide unbiased support, and even referrals to other programs based on your needs.
Additional Resources
Looking for a regional guide? Check out our other curated roundups:
Or download this free eBook with valuable tips on selecting the right program for you: