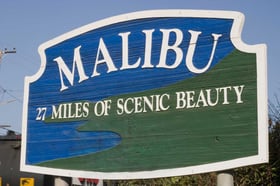 What do you think of when you hear the words "California" and "Dual Diagnosis Treatment Centers" in the same sentence? Most likely, an image of strung-out glamor springs to mind. Maybe you've read magazine articles about movie stars who choose treatment centers based on the number of luxury accommodations.
Over the years, we've spoken to hundreds of people suffering from a dual diagnosis of addiction and a mental health disorder, such as depression or anxiety. Many of these people are in California and ask us about the different dual diagnosis treatment center options available there.
Of course, The Clearing is a dual diagnosis treatment center and we're very proud of our work here on San Juan Island, WA. Our experience has been that virtually all of the addiction cases we've seen are accompanied by some other mental or emotional disorder, and hence a dual diagnosis condition exists. We've structured our program to address this specifically.
But our program may not be right for everyone, and our primary goal is to help those struggling with addiction and other emotional disorders be as informed as possible and find the help they need.
With that, here is a list of dual diagnosis treatment centers in California that have a track record and reputation for solid work. Please visit each for more specifics on their healing modality and success rates to determine if they are right for you.
What is Dual Diagnosis?
Dual Diagnosis is a term that refers to co-occurring disorders, such as anxiety and substance addiction, or obsessive-compulsive disorder and anorexia. In order for a person to heal, both conditions must be addressed.
Some people are not interested so much in getting well as in appearing well. But making a full recovery from addiction means address the underlying core issues that drive destructive behaviors.
That said, we must warn you that many rehabs don't address the mental health issues of addiction, or integrate modern psychological techniques and evidence-based treatment plans. As a result, many people with dual diagnosis often move through treatment without getting the help they need to recover.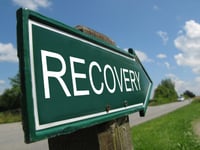 Are you ready to get started? If so, check out this list of dual diagnosis California outpatient programs, and residential treatment centers. Getting true dual diagnosis help is critical, and we created this resource to support you as you seek healing.
Dual Diagnosis Outpatient Treatment Programs
The following 12-Step Alternative outpatient care programs are specifically designed to support individuals who need to continue working or living at home during rehab.
1. Alternative Options Counseling Center
This outpatient program for substance abuse and eating disorders has several locations in Los Angeles and Orange County. It features adolescent programs as well as intensive outpatient and partial hospitalization options, and it has a holistic focus on treating the whole person too.
"I struggled with depression, eating disorders, and alcohol and drug abuse since I was 12 years old. By the time I joined the outpatient group for eating disorders at Alternative Options in 2007, I had been through two inpatient facilities and had seen several therapists .… The [Alternative Options] staff worked hard to teach me how to identify the root causes of my behavior and how to take accountability for my actions." - Participant, via Alternative Options' website
2. Addiction Therapeutic Services
This Palm Springs, CA treatment center offers full-time and part-time addiction therapy options for adults with a dual diagnosis. Highly trained staff provide individualized assessments and treatment within a positive, holistic healing context.
"This is the 2nd treatment center my son has been in, so I have something else to compare it to. I believe the staff at NTS is outstanding with excellent credentials! …. The program is full spectrum and they approach addiction from every angle." - Holly H, parent, via Addiction Therapeutic Services' Yelp profile
3. Resilience Treatment Center
This Los Angeles, CA center is primarily outpatient, though a few residential options are available. It's focused on psychiatric disorders such as Obsessive-Compulsive Disorder, Borderline Personality Disorder, and Anxiety Disorders, but it also offers a specific Dual Diagnosis / substance abuse program track.
"I had a close friend go to Resilience a couple of months ago for dual diagnosis treatment, she'd been struggling with addiction and clinical depression for around 10 years and she had also been to a number of other rehab centers …. Of all her trips to treatment, this time I saw changes in her that I never did in the past. She has really been able to live on a different path … " - Walter Crandall, via Resilience Treatment Center's Google+ page
4. Healing Path Recovery
Located in Newport Beach, CA, Healing Path Recovery is an outpatient treatment program that offers customized recovery plans from doctors who specialize in treating individuals with psychiatric issues and drug addictions. Participants receive one-on-one therapy along with support groups and educational sessions.
"Before my son found Healing Path Recovery he had tried working with a number of top inpatient drug rehab centers, but nothing was working .... I credit the support he received from Dr. Beheshti and her entire team at Healing Path Recovery with saving his life and giving my family hope for the future. The work he has done through their outpatient drug rehab program has brought back person we know and love." – Ann K, parent, via Healing Path Recovery's website
5. SMART Recovery Meetings
SMART Recovery Meetings are non 12 Step support groups with a self-empowerment approach using motivation strategies and other evidence-based behavioral psychology tools. The California meeting list outlines local SMART meeting options.
When I first joined SMART Recovery 7 months ago ... I had been drinking for 20 years, and it was all I knew. I built myself a cage out of rationalizations, justifications, and excuses …. I started using the tools …. I got through one weekend, then another, then another. My strength grew with each success." - Olive H, via SMART Recovery's website
Inpatient Dual Diagnosis Treatment Centers
1. Practical Recovery
Practical Recovery is a San Diego, CA-based rehab center focused on non 12-Step healing of substance and process addictions with an individualized, empowering approach. Outpatient care is also available.
Fun fact: Practical Recovery's founder and owner, Dr. Horvath, is also a founder and the long-standing president of SMART Recovery.
"At Practical Recovery, instead of being told that I was broken, that I had character defects and that I had some lifelong disease that was waiting to mug me in the parking lot, they let me know, hey, I'm ok. Do I have some problems? Yes. But I'm ok. I'm not broken." - Dave, participant, via Practical Recovery's website
2. Strength-Based Spiritual Recovery
Based in Irvine, CA, Strength-Based Spiritual Recovery offers behavioral therapy for addiction with a spirituality and mindfulness emphasis.
"Coming here was one of the best things I've ever done. I was in a really bad place before I came here, now I'm not. The people that work here are very kind, professional and knowledgeable. They really treated me as an individual and went out of their way to help me with my problems ..." - Ron H, participant, via Strength-Based Recovery's Yelp profile
3. Serenity Malibu Rehab
Serenity Malibu is a luxury Malibu CA 12 Step Alternative program using "SMART Recovery" and intensive one-on-one psychotherapy. Other holistic treatments such as acupuncture, yoga, and cranial sacral therapy are included as well.
"Words can't describe how well this visit has gone for my niece and our family. She has been strong and handled every family encounter with style and patience …. Watching her with her children has brought us to tears on a few occasions – she is natural, connected and very confident." - Brett, family member, via Serenity Malibu's website
4. Inspire Malibu
Inspire Malibu is another non 12 Step Malibu, CA-based rehab that offers detox and inpatient care; therapies include Motivational Enhancement Therapy, Dialectical Behavioral Therapy, and neurofeedback.
"Thank you for giving me this opportunity to change my life. I was just a girl from the slums with a problem and you blessed me by allowing me to get treatment … Changed my environment for the better. I learned a lot of things since I've been here, learned about myself and others … " - BQ, participant, via Inspire Malibu's website
5. The AToN Center

Located in San Diego CA, this program is a SMART Recovery and 12 Step Alternative with an optional 12 Step component. They also offer therapeutic options such as biofeedback and Eye Movement Desensitization and Reprocessing (EMDR) to help promote trauma healing as well.
"I checked into your program [at the beginning of] 2013, and have been sober every day since. I was struggling with a long-standing addiction to benzodiazepines and marijuana, an eating disorder, self-harm, and depression, a destructive relationship, and within that last year of using I had also been using meth and had become agoraphobic. Man, have things changed since then ... I'm a work in progress, but considering where I was three years ago I'm doing really, really well." - Anonymous participant, via AToN Center's website
6. The Clearing
The Clearing Treatment Center is located in Friday Harbor, WA in the beautiful San Juan islands. While this is not in California, we feel strongly that we offer one of the most unique and successful programs in the country. The setting is picturesque and peaceful, but it's not a luxury-focused, imitation-spa rehab. Rather, the 28 day program is rigorous with over 120 hours of individual counseling and a focus on evidence-based healing techniques that address the underlying core issues of addiction.
"Evidence-based addiction treatment is tough, if not nearly impossible to find in the US. That is, until The Clearing opened.. I encourage you to check them out." - Chris Curry, author, mental health speaker, Ottawa, Canada
For more information on The Clearing's approach to Dual Diagnosis, download our free eBook, Healing Underlying Core Issues:
If you or your loved one is struggling with addiction, know that you're now just one step away from qualified, professional help. And if you have questions, call us. We're here to help.