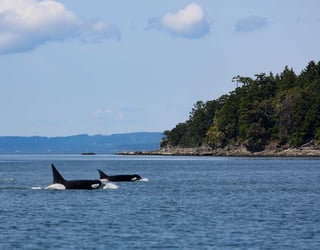 Over the years, we've spoken to hundreds of people suffering from a Dual Diagnosis of addiction and a mental health disorder, such as depression or anxiety. Many of these people are in Washington state and ask us about the different dual diagnosis treatment center options available here.
Of course, The Clearing is a dual diagnosis treatment center and we're very proud of our work here on San Juan Island, WA. Our experience has been that virtually all of the addiction cases we've seen are accompanied by some other mental or emotional disorder, and hence a dual diagnosis condition exists. We've structured our program to address this specifically.
But our program may not be right for everyone, and our primary goal is to help those struggling with addiction and other emotional disorders be as informed as possible and find the help they need.
With that, here is a list of dual diagnosis treatment centers in Washington that have a track record and reputation for solid work. Please visit each for more specifics on their healing modality and success rates to determine if they are right for you.
Best Dual Diagnosis Outpatient Treatment
A Positive Alternative
Located in Seattle WA, A Positive Alternative is a non 12-Step rehab using cognitive behavioral therapy (CBT) and motivational enhancement therapy (MBT) to address drug and alcohol addiction. They emphasize personal empowerment and choice as keys to recovery, and 90% of participants are self or therapist-referred rather than court ordered.
"The supportive, respectful staff provide an environment for me to strengthen my skills and resolve to be able to live a healthy life, free of alcohol and drugs. Thank you!" - Female participant, 40, via A Positive Alternative's website
The Sanctuary at the Lake
Connected to the Lake Chelan Community Hospital in central Washington, The Sanctuary at the Lake offers outpatient counseling and medication monitoring for chemical dependency and Dual Diagnosis addictions as well as behavioral services for adolescents and the elderly. They also have inpatient services (outlined below).
"You can not quit for your wife, girlfriend, offspring, job or anything else. You have to quit because you want to. Caring staff." - Bruce, participant, reviewer on Rehabs.com
Excelsior Youth Center
An outpatient non 12-Step rehab program and school in Spokane WA, Excelsior Youth Center serve individuals ages 10-21. Excelsior offers a variety of individualized behavioral health supports for teens and young adults dealing with addiction issues. They take a holistic approach, and supports include caregiver respite, relational therapy groups, and equine-assisted therapy.
"I was there in 2001-ish in need of a lot of help, the staff were so supportive and helpful. That place changed my life for the better and I am eternally grateful for them." - JH, 2014, via Excelsior Youth Center's website
Avalon Center
An outpatient-only recovery program located in Seattle, WA, Avalon Center employs dialectical behavioral therapy (DBT) along with other healing therapies. DBT is a specific type of cognitive-behavioral psychotherapy developed in the late 1980s by psychologist Marsha M. Linehan to help better treat borderline personality disorder. Avalon Center offers various evaluations, mental health workshops, and family counseling as well.
"Avalon Center provides an individualized, comprehensive outpatient program. Through group and individual therapy, clients can process their emotions in a safe space. With specialty services such as EDMR and energy psychology, a holistic approach to recovery can be explored." - Review on RehabReviews.com
Pathways Mental Health Services
With locations in Lacey and Longview, this outpatient addiction treatment program specializes in co-occurring disorders and supports Medicare participants as well. Pathways offers Eye Movement Desensitization Reprocessing (EMDR) for clients dealing with trauma, and employs motivational interviewing techniques when working with participants with substance abuse.
In addition to individualized therapy, Pathways MHS also offers a specific, eight-week co-occurring disorders group where participants can support one another.
Top Rated Inpatient Dual Diagnosis Treatment Centers
The Sanctuary at the Lake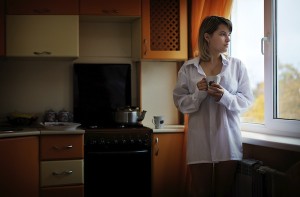 Part of the Lake Chelan Community Hospital in central Washington, The Sanctuary at the Lake offers an inpatient treatment center for individuals with co-occurring disorders. The Sanctuary at the Lake offers a holistic, non 12 Step rehab and accepts most major insurance coverage.


"It was a really well rounded program for co-occurring disorders." - Sarah, via Rehabs.com's Sanctuary at the Lake listing
The Center: A Place of Hope
Located in Edmonds, WA, The Center is a Christian-based inpatient treatment program with a focus on substance abuse, depression, and eating disorder recovery. The Center takes a holistic approach and combines a hope-filled message with an accredited and professional support staff.

"I truly received the whole person approach …. My team doctor helped me more than any doctor has helped me in over 13 years. He gave me a new diagnosis of bipolar, which was scary at first. He walked me through it as did other team members. They were all supportive, helpful, and seemed to truly care about me and my success." - Jennifer, 43, January 2016 via The Center's website
Cascade Behavioral Health
Located in Tukwila, WA, Cascade Behavioral Health offers 30-day inpatient treatment for depression, alcohol abuse, and drug addictions, among others. They use various behavioral therapy techniques and also offer acupuncture, spiritual consultation, medication, nutrition counseling, and exercise programs. While they do include AA and NA meetings as options, these are not required.
"Cascade empowered me to take charge of my life and become the courageous person I am today." - Kate B., via Cascade Behavioral Health's website
Cascade Heights Recovery Center
Located in Spokane WA, this 90-day inpatient treatment program takes a holistic approach to addiction recovery. Cascade Heights accepts major insurance, and offerings include counseling, mentoring, life coaching, and art, music, and adventure therapies.
"Cascade Heights is an exceptional program which put me on track toward a successful recovery. I went through many programs in a 4 year span and failed in all of them. I left CHR to return to my home state where I continued recovery and have been drug free for 7 months! Thank you for saving my life." - Michael, participant, via Cascade Heights' website
The Clearing
The Clea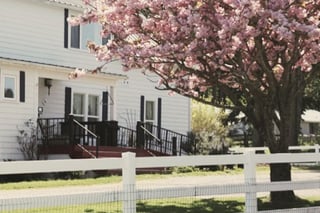 ring is an inpatient dual diagnosis treatment center is located in Friday Harbor WA in the beautiful San Juan islands. The setting is more B&B-like than spa-retreat. The 28 day program is rigorous with over 120 hours of individual counseling and a focus on evidence-based healing techniques that address the underlying core issues of addiction.
"Evidence-based addiction treatment is tough, if not nearly impossible to find in the US. That is, until The Clearing opened.. I encourage you to check them out." - Chris Curry, author, mental health speaker, Ottawa, Canada

How To Choose A Dual Diagnosis Treatment Center
With so many possibilities, how do you select the best treatment center for your needs? Even if you have not been clinically diagnosed with a mental or emotional disorder, it's likely that there are underlying issues fueling the addictive behavior.
A dual diagnosis treatment program can address the root causes in a much more comprehensive way. But don't just look for the term "dual diagnosis." Verify that the program has the following key components:
Significant individual counseling hours provided by a licensed counselor. This is the distinguishing factor for true Dual Diagnosis treatment. Focused, personalized sessions with a mental health professional are essential for ongoing recovery.

Holistic healing approach. When you address the physical, emotional, mental, and spiritual components of addiction, you create lasting change.

A multitude of evidence-based tools for addressing the issue. Using proven behavioral therapy techniques makes a big difference and empowers individuals to make healthy choices long after they leave treatment.
For more information on The Clearing's approach to Dual Diagnosis, download our free eBook, Healing Underlying Core Issues:
If you or your loved one is struggling with addiction, know that you're now just one step away from qualified, professional help. And if you have questions, call us. We're here to help.