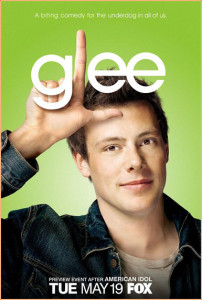 Sadly, we lost another young talent, Glee star Cory Monteith.
When Rehab Doesn't Work, the insightful article by Lizzie Crocker brings up valid points about our failing residential rehab industry.
Sadly, Monteith checked out of the Betty Ford clinic three months prior to taking his own life.
Monteith is not alone among celebrities for which traditional rehab has failed. Lindsey Lohan, in fact, will complete her sixth stint at an addiction treatment center at the end of this month.
Substance abuse is a treatable condition.
When the underlying issues are properly addressed, success rates drastically increase. Unfortunately only a handful of residential treatment centers take this approach.
According to Crocker, over 80% of substance treatment is 12 steps-oriented, which has had limited success. Forty to 60 percent of people treated for alcohol or drug dependence relapse within a year after discharge, according to a study published in 2000 by the Journal of the American Medical Association.
Alcoholics Anonymous started the 12 steps in 1935 as a self-help program. Since then, there have been countless improvements in mental health treatment, yet very little evolution in the 12 steps program itself. The 12 steps focuses on "coping skills," but the underlying issues are avoided. In order to heal, a person needs to address their whole self: their physical, mental, emotional, and spiritual levels.
There are 12-steps alternatives for substance abuse treatment. The Clearing is a 12-steps alternative, where Spiritual Psychology is taught. Participants learn how to combine psychology with spirituality in order to address deep core wounds underlying addictive patterns. It is a mind, body, emotions, and spirit approach.
My two fellow co-founders and I were all too familiar with low success rates in the residential rehab industry. We started with a blank sheet of paper to create a program that we knew would heal underlying core issues. We know that long-term change takes place when people learn the proper tools and skills. By the end of our 28-day program, people become proficient at counseling themselves and can regain control of their lives.
We strongly encourage those suffering from addictive behavior to be proactive in researching and considering alternative approaches. 12-steps alternatives do exist, and can lead to better outcomes for many patients.
About The Clearing
The Clearing is a residential treatment center located on beautiful San Juan Island, Washington. We created The Clearing in response to the pervasiveness of treatment centers that focus more on luxury than modern, evidence-based therapy.

Our approach is based on healing the underlying core issues that cause addiction. If you'd like to learn more, contact us, or download our free eBook: