Non 12-Steps Residential Treatment on San Juan Island, WA

We specialize in treating traumatic life events, mood and anxiety disorders, addictive behaviors and substance abuse, eating disorders and dual diagnosis. Participants join a group in a safe, loving and healing environment for an unparalleled 28-day holistic residential treatment program on beautiful San Juan Island, about 60 miles and a ferry ride from Seattle, WA.
At The Clearing, we address underlying mental and emotional issues causing the challenges a person is having in their life.
Our program addresses and aligns each individual on four levels of existence – physical, mental, emotional, and spiritual.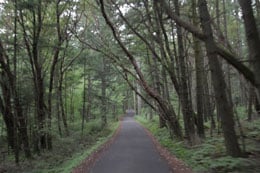 How We're Different – Post Detox
For those that need to address chemical dependency first, we have a recommended medical detox options that work seamlessly with The Clearing's inpatient residential treatment program. Once medical detox is complete, you will join our Program to address and heal your underlying core issues that led to substance addiction.
If you are in need of detoxification, we will be happy to assist you in locating an appropriate program for you. Our intention is support you in any way we can.
How We're Different – Counseling Skills
Participants learn powerful counseling skills and strategies which help them support themselves, both now and in the future.
More Ways We're Different vs. Typical 12-Steps Programs
• Go through the Program as a group
• Private & semi-private rooms and baths
• 120 hours of counseling
• Nutritional counseling
• Self-counseling techniques
• Program builds progressively
• Alternative therapies
• Peaceful atmosphere
• 43-acre estate
• Animals
• Fresh, home style food
Confidentiality
Participation is held in the strictest confidence in accordance with HIPAA. See our privacy policy for full details.
How Long Will This Take?
Treatment lasts 28 days. Mondays through Saturdays are spent in active sessions. Visitors are welcome on Sundays from 10:00 am to 5:00 pm..
Questions? We're Here to Help
Selecting the right treatment option can be a complicated decision.