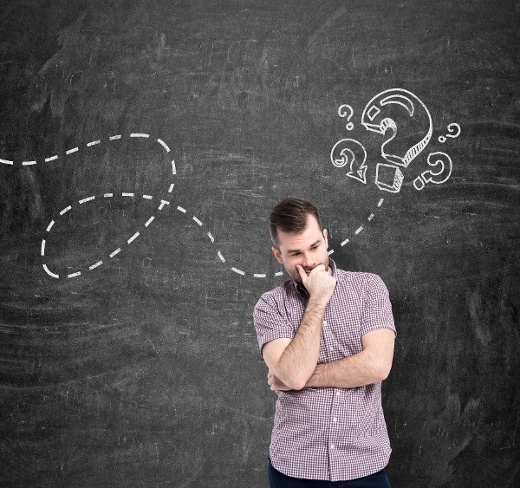 If you've been struggling with an addiction for any length of time, chances are good that you've been told to get yourself to a 12 Steps meeting, pronto. The 12 Steps are the prevailing addiction recovery paradigm in America today, and for many people, they provide much-needed help and support.

But what if you've already tried a 12 Step-centered program, and it didn't work for you?
If you had a negative experience with the 12 Steps, you might be intrigued by an alternative approach to recovery. Is it worth spending your time, money, and energy on another addiction recovery program?
We'll try to take some of the uncertainty out of it so you can make an informed decision on whether a non 12 step rehab is right for you.
You'll learn:
A few key signs that the Non-12 Step approach may be a good fit

What dual diagnosis treatment is, why it's important, and how to find it
What you should look for in a non 12 step rehab program
Non 12 Step Rehab: Your Best Bet?
While Non 12 Step addiction treatment has gained popularity in the last 10-15 years or so, it is still somewhat unconventional.
According to American Addiction Centers, the prevalent treatment and care in addiction recovery is still the 12 Step approach. About 76% of all in-patient rehabs are 12-Step based and about 24% are non 12 step programs.

So the question is, how do you know which kind is right for you?
Well, one clue is that you're exploring right now and you're open to the idea of going against the grain. And another clue is if you've felt frustrated with treatment that you have received, or just the state of the addiction treatment industry as a whole.
Dual Diagnosis Treatment
And another way that you can tell that a non 12 step rehab might be a good fit for you is if you already have a mental health diagnosis.
If you have a concern or an issue that might include depression, anxiety, trauma, PTSD, bipolar disorder, or issues surrounding despair, loss, or any of these things.
If you're already seeing a therapist and already know that you have some mental health issues that you're working with along with addiction, you will likely have a much better chance of success by getting what's called dual diagnosis treatment.
Let me back up and explain what that is. It sounds like a very clinical, technical term, but all it means is that you have a mental health issue and a substance abuse issue together.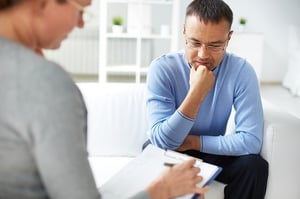 So you have an addiction, and you have depression. You have an addiction, and you have anxiety. That's what dual diagnosis means. It means you have both of those things at once.

And while of course not every rehab is created equal, with a non 12 Step rehab, you often will see more of an emphasis on treating the mental health condition that often underlies addiction.

While 12 Step groups can be wonderful and be very supportive, they're not professional mental health care.
They're free and they're led by non-trained, non-professional lay people.
And they're designed to be this very grassroots kind of support. And again, that's great if that's what's working for you.

But if you know that you have a mental health diagnosis - and our experience is that the vast majority of those suffering from addiction do - then a 12 step alternative or a non 12 step rehab might make a lot more sense for you.

If you're willing to work with some of the underlying core issues that are driving your addiction, that depression, that anxiety, trauma, any of those concerns, then a non 12 step program is very likely to be a good bet for you.
What To Look For In A
Non-12 Step Rehab
OK, you've determined that a non 12 step rehab is a better fit. There are literally dozens if not hundreds to choose from. How do you know which might be the best fit?
Remember, just because it's non12 step rehab doesn't mean that it's good. Or bad. You have to take each program and look at it really closely and see what they're offering.
Here are some key things you should know before making your decision:
How many hours of professional addiction counseling do you provide, per day and per week?
What's the type of counseling offered? (or, what's the treatment modality?)
What is the program's daily schedule?
What trainings and certifications do the counselors have?
What's the program's success rate?
Professional Addiction Counseling
So the first question is, "How many hours of professional / clinical counseling do you provide, per day and per week?"
And don't be afraid to ask these 4 questions selecting a dual diagnosis treatment center:
Does the dual diagnosis treatment center treat addiction and mental health issues separately or holistically?
Does the dual diagnosis treatment center address the underlying core issues of addiction effectively?
Does the dual diagnosis treatment center recognize, teach, and help to break the addictive cycle?
Does the dual diagnosis treatment center have concrete, measurable and professional supports in place?
Because if you're thinking of going to residential rehab, it's probably going to take an significant investment of time and money. That's just the reality.
So you want to know what kind of care you're going to be getting. So ask about the number of professional addiction counseling hours.
What is a Treatment Modality?
Then ask about the type of counseling that's provided, the treatment modality
That's just a fancy way of asking "What's the healing approach? What are you doing to help me overcome these core issues of depression, anxiety, trauma? What's the treatment being used?"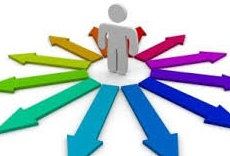 Some of the answers you might get could be:
Cognitive Behavioral Therapy (CBT)
Rational Emotive Therapy (RET)
Gestalt therapy, and
Family Systems Therapy.
There's a whole laundry list of therapies.
The point is you want a clear answer for what the treatment modality is. And then you want to do your own research, and you want to see if that modality has been proven to be effective. You want to see if it's evidence-based. You want to understand what treatment you're going to be getting.
Addiction Program Structure and Schedule
Another question you could look at is, "What is the structure and schedule of this program?"
That's a great question because it gets to the heart of how you're going to spend your time at a non 12 step rehab.

Be careful of a program that has a lot of filler and a lot of fluff.
"Oh, we're going to have some breakfast, and then you're going to go walk on the beach. And then you'll have a really quick group meeting. And then you'll play volleyball."
That could be a really fun vacation, but that's not going to get you very far in terms of recovering from your addiction.

You want to look for counseling hours, you want to look for professional workshops, you want to look for the things that are actually going to make a big difference when it comes to changing your life.
Here's an example of our highly structured residential rehab program.
Addiction Counselor Training
Another question you could ask is, "What is the training of the counselors? What are their certifications?"
You want to make sure that the people who are leading the program are qualified.
Addiction Program Success Rate
You also want to ask, "What is your success rate?"
That's not unreasonable to want to know. "How many people who go through your program are living their lives clean and sober?" That gives you a good sense of whether it's realistic to hope that you could be one of them.
Learn a bit more on why The Clearing's rehab success rate is so high.
Non 12 Step Programs Do Exist
It used to be very difficult to find a good non 12 step rehab.
And while it can still be challenging - and you may very well have to travel from where you're currently living in order to find it - it is out there.

We currently serve 10 participants per for our residential rehab. So we know we can't help everyone, but we also know that there are other providers out there who also do great work.
Check out our side-by-side comparison of the best non 12 step rehab programs.
We're proud to be a part of the industry that is slowly but surely changing for the better.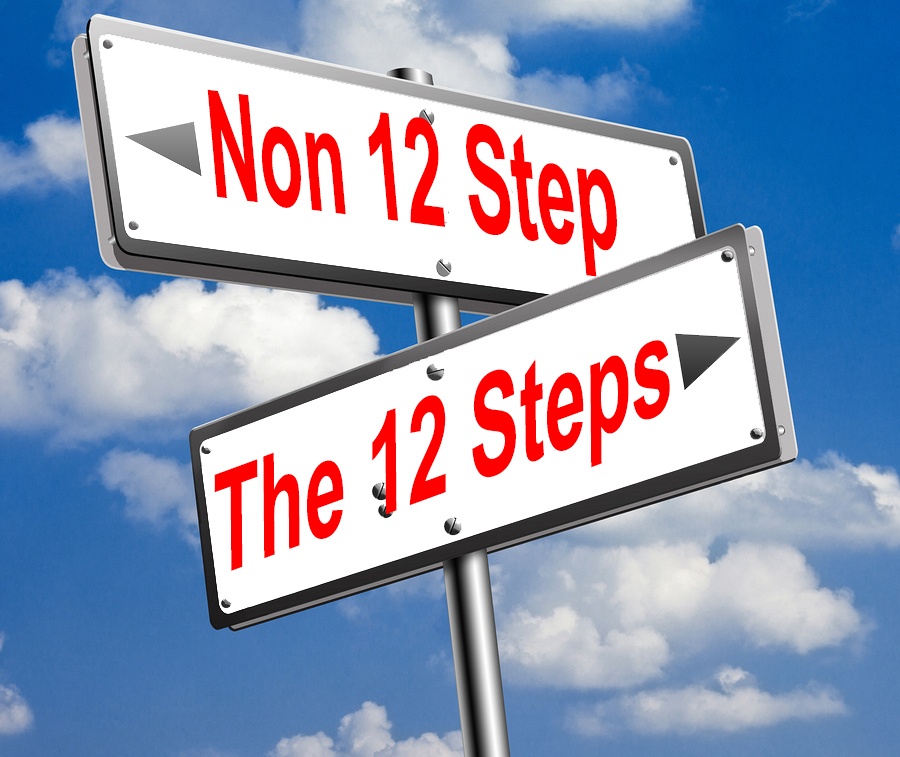 More Addiction Treatment Resources
For Help Choosing a Residential Addiction Treatment:
Download this free, comprehensive resource: