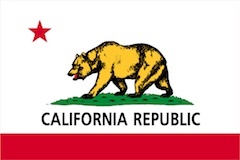 If you're a California resident looking to overcome co-occurring disorders, you may be considering dual diagnosis treatment centers in California. However, are they the best option for your recovery? Learn what to look for as you strive toward changing your life.

What Is Dual Diagnosis?
When individuals have a mood disorder - such as anxiety or depression - and a substance addiction, they fit the criteria for a dual diagnosis. In order to overcome these co-occurring disorders, it takes individualized professional counseling hours, high-quality treatment modalities, and beneficial program philosophies. Moreover, if dual diagnosis treatment centers in California lack the resources to address both addiction and mental health disorders, understand that there are resources available outside of the state.
Questions You Should Ask Dual Diagnosis Treatment Centers in California
Doing extensive research on addiction treatment options can be overwhelming. In fact, if you're already in the midst of an intensely difficult period in your life, it may feel close to impossible.
When you're looking for dual diagnosis treatment centers in California, be sure to ask the following questions:
Do they offer residential rehab programs, or are they strictly outpatient?
If they offer inpatient, is the facility close to the environment where you issues began in the first place?

Does their program effectively address the underlying core issues that fuel and drive addictive behaviors? If so, how?

Do they teach participants about the addictive cycle and how to break free from it for good?

Do they subscribe to inflexible 12-step program modalities, or do they offer non-12-step alternatives?
Do they offer enough hours of counseling to truly enact change?
While many California rehabs claim to offer dual diagnosis treatment, not all of them have the resources or experience with mental health disorders to promote lasting recovery. Whether considering dual diagnosis treatment centers in California or out-of-state options, be sure to choose the facility that gives you the best chance of getting sober.
Choosing the Right Dual Diagnosis Treatment Center
Remember, you don't have to choose the first program you contact. If you get the sense that a program is giving you pat answers and neglecting the essentials of dual diagnosis treatment, keep looking. Additionally, don't feel the need to settle for a California rehab center just because it's close and convenient. Selecting the right facility is a huge step toward recovery, so choose wisely.
About The Clearing
Located on a secluded property on San Juan Island, The Clearing offers an immersive rehab experience in a healing environment. Our mental health and substance abuse programs include:
Dual diagnosis treatment rooted in

Spiritual Psychology
Small, closed sessions for comprehensive treatment and individualized attention
Learn about a better alternative to dual diagnosis treatment centers in California. Call The Clearing today at (425) 275-8600.
For more information on The Clearing's approach to Dual Diagnosis, download our free eBook, Healing Underlying Core Issues: