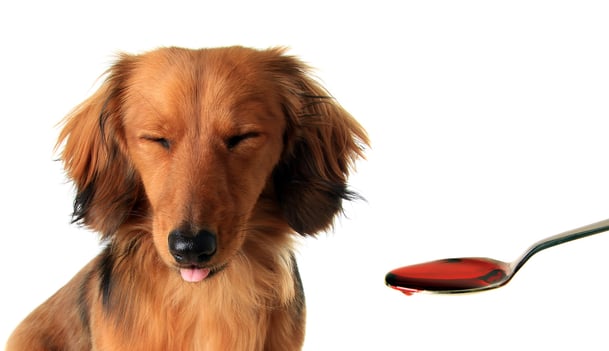 What exactly is the Schick Shadel method and counter conditioning? Does it work to treat addiction? What are the pros and cons?
Counter conditioning (also known as aversion therapy) focuses on training the brain to avoid alcohol or drugs through negative associations.
Schick Shadel Hospital in Seattle pioneered this methodology, and the facility is one of the foremost counter conditioning practitioners.
As a residential rehab in Washington State, we often get questions such as, "I've heard about Schick Shadel - how do I know if this addiction recovery program is right for me? How do I choose?"
Our answer is twofold: On one hand, there's no one right treatment for everyone. The process starts with knowing yourself and your particular situation, temperament, and needs.
We know that our addiction recovery program isn't right for everyone, and we only welcome people who are serious about doing the work and healing their core issues.
On the other hand, some addiction treatment modalities really are more effective than others, and it's important for you to educate yourself and identify key factors in selecting the right residential addiction treatment program.
What is Schick Shadel Hospital?

Schick Shadel Hospital is a well-known alcohol and drug rehab center in Seattle, WA.
The Schick Shadel method promises "10 days to a new life."
Specifically, their addiction treatment program includes 10 days of inpatient treatment and followed by two 48-hour reinforcement visits 1 month and 3 months afterward.
Schick Shadel Hospital offers the following services:
Medical addiction treatment

Medical detox treatment

Alcohol addiction treatment

Drug addiction treatment

Cocaine addiction treatment

Marijuana addiction treatment

Methamphetamine addiction treatment

Oxycontin and opiate addiction treatment
Their addiction recovery program does work for some people. In fact, the facility claims a 63% success rate for alcohol recovery, which is very high in the treatment industry.
But the question is, will it work for you?
How Does Schick Shadel Work?
Schick Shadel works by employing counter conditioning, also know as aversion therapy. It is a non 12 Steps approach.
In counter conditioning, physicians change the way your brain and your body respond to your favorite drugs.

They do this by facilitating strongly negative impressions of a particular drug. They teach you to associate addictive substances with painful or uncomfortable stimuli.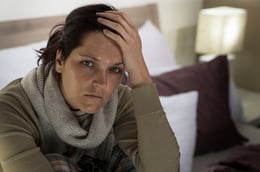 "Aversion therapy attempts to create unpleasant associations to one's drug of choice by inducing sickness, electric shocks or other undesirable experiences."
Common forms of aversion therapy include nausea, electric shocks, and covert sensitization (an imagery-based procedure).
In Schick Shadel's post-detox treatment plan, they utilize two forms of counter conditioning:
Emetic (chemical intervention which induces vomiting)

Faradic (electrical intervention) for patients with whom chemical counter conditioning is not advised.
How Much Does Schick Shadel Cost?
Schick Shadel costs without insurance coverage range from $27,000 - $35,000 (including detox) for a 10-day inpatient program and follow-up visits. (Note that this is our estimate as of the time that this article was published.)
Schick Shadel Hospital works with most insurance companies and also offers financing through American Healthcare Lending. Loan amounts range from $2000 - $35,000.
Generally, payment is required prior to admission and all reimbursements go directly back to the insured.
Participants receive two separate bills: one from Schick Shadel Hospital, and one from the specific physicians involved in the treatment.
Schick Shadel Reviews
If you want more details on Schick Shadel Hospital's treatment program, you can check out our in-depth post Schick Shadel Drug and Alcohol Rehab Center (Reviews / Ratings).
Pros of the Schick Shadel Method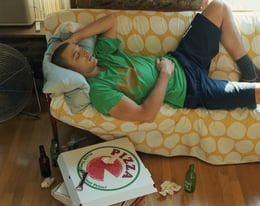 Counter conditioning can work well with strictly physical addictions.

For example, if you find yourself physically addicted to painkillers after surgery with no apparent mental and emotional issues driving your use, then aversion therapy is one potential route for you.
In our blog post Treatment Modalities, Part 2: Which Ones Really Work?, we cited research that demonstrates the efficacy of counter conditioning.
In a comparison of common treatment modalities in The Handbook of Alcoholism Treatment Approaches, aversion therapy received the best average rank.
Schick Shadel also provides a 12 Step alternative approach, which appeals to those who have already tried AA and other 12 Step programs without success.
AA has helped a lot of people, but it isn't a fit for everyone. These days, more and more people are seeking alternative approaches that integrate modern addiction science and psychology.
Cons of the Schick Shadel Method
The first and most obvious disadvantage of counter conditioning is the discomfort.
Getting through drug or alcohol detox alone is tough, not to mention enduring regular vomiting and/or electric shocks directly afterward.
The second and most overlooked disadvantage of the Schick Shadel method is that it doesn't address the real causes behind most addictions.
Yes, it's true that aversion therapy can be very effective for straightforward physical addictions.
However, we know that most people who struggle with addiction issues have a dual diagnosis: a mental health issue along with alcohol or substance abuse.
Why Most Cancer Patients Don't Get Addicted to Morphine
Most addictions are not purely physical.
Did you know that pain management studies from the University of Glasgow show that most pain patients who take morphine - a powerful opiate - don't become addicted?
This is true even though morphine is an opioid very similar to heroin.
Why doesn't this highly addictive substance lead more patients to become addicted?
Simply put, it's because most patients use the drug for physical pain management alone. Unlike people who struggle with addiction, they don't self-medicate for emotional or mental pain.
Yes, there is a physiological component to addiction, and certain substances have tremendous addictive potential. However, there's also a very strong correlation between addictive behavior and untreated mental and emotional health issues.
Underlying Core Issues Drive Most Addictions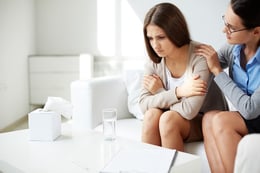 Most people who are dealing with addiction are experiencing significant mental and emotional issues, such as depression, anxiety, and the after-effects of trauma.
And when these people don't address their underlying core issues, counter conditioning offers a only short to medium-term benefit.
In fact, sometimes individuals will switch addictions after aversion therapy.
For example, if they were addicted to alcohol before aversion therapy, they may begin taking pills afterward.
When you don't address the real root cause of your addiction, it comes back in a different form.
And that's the last thing you want after spending your time and money getting through a course of aversion therapy!
Holistic Addiction Treatment: An Alternative to Counter Conditioning
So, what is the true root cause of addiction?
In order to get to that answer, we need to talk about how human beings operate.
Human beings function on four levels of self.
There's the physical level, which includes what we do.
There's the mental level, which encompasses what we think and believe.
There's the emotional level, which involves how we feel.
And then there's the spiritual level, which defines who we truly are.
In the holistic addiction treatment model, you work with tools that facilitate healing on all four levels of self.
The aversion therapy provided at Schick Shadel Hospital focuses on physical level changes. On that level, it can be effective.
However, it doesn't encompass the mental, emotional, and spiritual levels, so it is not optimal for people with dual diagnosis.
Schick Shadel Hospital operates under the neurological (disease) model of addiction rather than a holistic model.
The Schick Shadel website states that the program "eliminates addiction at the root: in the neurological and physiological processes of the brain."
The idea is that by eliminating physiological cravings for drugs, people will be home free to recover.
The True Root Causes of Addiction
We agree that there's a strong neurological and physiological component to addiction.
We agree that cravings are powerful.
However, we also know that the true root causes for most addictions are untreated mental and emotional health issues such as trauma, depression, anxiety, self-loathing, and hopelessness.

Removing the mechanism by which your brain craves drugs doesn't address why you're craving drugs in the first place.
Aversion therapy takes away your desire to reach for a particular substance to numb out … but it doesn't heal the issues that are causing you to want to numb out!
By contrast, holistic addiction treatment gives you an opportunity to address to the underlying causes and heal all the related dimensions simultaneously.
Want to learn more about addiction recovery programs for yourself or a loved one? Download our free eBook, The Ultimate Guide to Choosing a Residential Inpatient Treatment Program.