Choosing a medical detox facility may be the first step you need to take on your road to addiction recovery. Medical detox itself comes in a variety of different forms and your program will be tailored to your own specific, individual situation and relates to the substances you've been using.
In brief, medical detox is a process in which your body is monitored by medical professionals as it rebalances itself after the excessive use of alcohol or drugs. A medically-supervised detox is critically important to maintain the body's chemical balance. Unsupervised medical detox could cause health issues, or, in extreme cases, be fatal. Your medical detox program depends entirely on which substance or substances and what amount your body has become accustomed to ingesting. Your medical detox program could range from outpatient pharmaceutically-managed 'tapering' to inpatient managed full medical detox.
There are dozens, even hundreds of LA medical detox options. Cost may not be the only consideration, but it typically is among the most important ones in the decision when selecting a medical detox option for alcohol, opiate addiction or other drug addictions. Medical detox providers in Los Angeles generally fall into 3 categories - public/community service, independents, and residential treatment. This post will focus mostly on independent medical detox providers, but we'll also review public/community service detox and detox programs linked to inpatient residential and addiction treatment programs.
Scroll left and right to see all information.
| LA Medical Detox | Category | Location | Detox Substances | Duration Range | In / Outpatient | Detox Cost |
| --- | --- | --- | --- | --- | --- | --- |
| VA Center | Public / Community | Los Angeles, CA | Alcohol, Opiates | 5-7 days | Alcohol: in; Opiates: out | Free for eligible veterans |
| BAART Behavioral Health Services | Public / Community | Los Angeles, CA | Opiates | 21 days | Outpatient | $254 |
| BHS-Redgate Memorial Recovery Center | Public / Community | Long Beach, CA | Alcohol, Opiates | 10-14 days | Inpatient | Free (but long wait) for those w/o insurance; $4000 private pay. |
| Waismann Method | Domus Retreat | Independent | Orange County, CA | Opiates, Opioids | 5-10 days | Inpatient | $15,000-$23,000 |
| Michael's Medical Group | Coleman Institute | Independent | La Mirada, CA | Alcohol, Opiates, Suboxone, Methadone | 2-8 days | Outpatient | $3000 - $8300 |
| Mission Community Hospital | Independent | Panorama City, CA | Alcohol, Opiates, Benzos | 3-5 days | Inpatient | $3050 initial + $850/day |
| Cri-Help | Residential Treatment | Los Angeles, CA | Alcohol, Opiates, Benzos, Suboxone, Methadone | 5-30 days | Inpatient | $500 / day |
| The Hills | Residential Treatment | Los Angeles, CA | Alcohol, Opiates, Benzos, Suboxone, Methadone | 4 - 30 days | Inpatient | $6000 / 5 days - $10,000 / 10 days and up |
| Sovereign Health Natural Detox | Residential Treatment | Los Angeles, CA & Orange County, CA | Alcohol, Opiates, Benzos, Suboxone, Methadone | 5-10 days | Inpatient | $5000 - $15,000 |
Public Service / Community Supported LA Medical Detox
Federal, state, and local governments and community organizations offer free or low-cost addiction treatment programs as a public service. These programs are generally targeted toward people of modest means, with little or no health insurance, and often include a significant number of homeless patients and court referrals. An exception is the VA (Veteran's Affairs) program, which is available to eligible veterans. Some are simply a safe place to stay for a few days while your body dries out, without any medication or medical supervision. Others are outpatient programs with medical supervision. Given they are free or low cost, long wait lists to enter can be the tradeoff.
Selected community-supported LA medical detox examples
VA / Veterans Affairs - 3 LA locations

LA Ambulatory Center - 351 East Temple, Los Angeles, CA

VA West Los Angeles Healthcare Center -

11301

Wilshire Blvd, Los Angeles, CA
Sepulveda OPC - 16111 Plummer Street, North Hills, CA
Alcohol detox is inpatient is provided at VA West location only and typically takes 5-7 days
Opiate detox on an outpatient basis at all locations
Detox Cost: free for eligible veterans

BAART Behavioral Health Services - 4 LA locations

Started in San Francisco in 1977 (Bay Area Addiction Research and Treatment)
Low-cost addiction treatment
Opiates and Opioids only
21-day defined outpatient detox program. Patients come in each day for medication / maintenance.
Detox cost: free or low cost for MediCal participants, $254 for cash payers
For additional info on low cost addiction treatment or free addiction treatment, call the Los Angeles County Substance Abuse Treatment Referral Hotline (800) 564-6600 or SAMSHA.
Independent LA Medical Detox
Waismann Method - Beverly Hills, CA and Orange County, CA

This detox with the unusual name is top notch in the world of opiate detox. Waismann Method was founded by Clare Waismann and Dr. Michael Lowenstein to provide a safe and proven protocol for opiate dependency. Waismann Method is an inpatient program that takes place in a hospital for 1-4 days, and then further recuperation at nearby Domus Retreat for 2-7 days. Clients go elsewhere for counseling / rehab / residential treatment to address the causes of opiate dependency. Waismann Method often treats higher risk patients like smokers, patients dealing with high-blood pressure, medical issues, obesity, and IV users. Rapid and standard medical detox procedures are available. Rapid opiate detoxification occurs under sedation, and accelerates the detox process.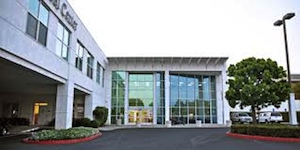 Medical detox cost and length of stay are based on the patient's medical and dependency history, and are determined by the medical staff prior to admission. Detox treatment cost ranges:
Rapid medical detox: $17,000 - $22,000
Standard medical detox: $14,000 - $20,000
These costs include the detox procedures, hospital stay, 24x7 care, and recovery time at the Domus Retreat. Waismann Method is private pay only.
Michael's Medical Group / Coleman Institute - La Mirada, CA

The Coleman Institute is a nationally-recognized leader in opiate and alcohol detoxification. They use Accelerated Detox Technique (ADT), combined with Naltrexone therapy. The Coleman Institute has locations in 7 cities, including an LA medical detox practice run by Dr. Phillip Zaret of Michael's Medical Group in La Mirada. The Coleman Institute has developed a suite of unique programs that help people detoxify and stabilize, with a high claimed success rate. They have been a pioneer in the use of Naltrexone Implants, which provide a steady dose of the opiate-blocking drug Naltrexone to address withdrawal symptoms.
Dr. Phil and Michael's Medical Group provide medical detox for opiates and alcohol. Treatment ranges from 3-8 days. Alcohol detox is completed within 3 days most of the time, with a bit longer for opiate detox. Patients receive the detox treatment at the clinic, and then rest in a nearby hotel between procedures. Patients are required to have a care companion during this time. Medical detox cost range from $3050 - $8300, not including hotel accommodations.
Michael's Medical Group / Coleman Institute do not provide post-detox rehab services. Patients generally enter an addiction treatment program (like the The Clearing) after their medical detox.
Mission Community Hospital - Panorama City, CA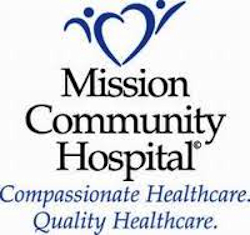 Mission Community Hospital is a non-profit general medical hospital with 115 beds. Their inpatient medical detox service is called "Reclaim"™ Your Life, led by Dr. Dagmar Liepa. Mission Community Hospital helps people detox from opiates (e.g., Heroin, Methadone, Oxycontin, Codeine, Demerol, Vicodin, Percocet, etc.), pain medication, alcohol, sedatives, meth, and other recreational drugs. An addictionologist (a physician who specializes in addiction medicine) leads the interdisciplinary team of professionals, which include nurses, social workers, and counselors, in providing treatment to clients during the medical detoxification process. Mission Community Hospital detox costs $3050 to get started plus $850/day. Average treatment duration is 3-5 days. So for a 4-day treatment, the total detox cost would be $6450 ($3050 + (4 x $850)).
Medical Detox at Residential Treatment Centers in Los Angeles
Many inpatient residential addiction treatment providers offer medical detox as part of an entire recovery program. Often it is necessary to enter their post-detox rehab program to use their medical detox services. See our post, Rehab Prices: How much does inpatient residential treatment cost? for price ranges on different types of residential treatment centers. There are a few, however, that break out their medical detox costs.
Cri-Help - Los Angeles, CA
Cri-Help is a no-frills addiction treatment center in North Hollywood, CA and boasts Robert Downey Jr. as its most famous alum. Cri-Help offers a variety of rehab services including medical detox, inpatient residential treatment, outpatient treatment, day treatment, and transitional living. Medical detox procedures take place at the George T. Pfleger Center, a four story building in the San Fernando Valley containing forty dorm-style rooms, that each can accommodating up to 3 people. The medical detox section of the Pfleger Center is a 15-bed residential detoxification unit with 24x7 supervision. Clients share a room with one other person or can opt for private accommodations.
Medical detox costs $500 / day at Cri-Help. Estimated duration ranges:
Alcohol: 7-10 days
Opiates: 5-10 days
Benzo / pain killers: 7-21 days
Suboxone / methadone: 14-30 days
The Hills - Los Angeles, CA
The Hills Treatment Center is a full-service alcohol and drug rehab in Los Angeles, set in the famous Hollywood Hills. The Hills treats alcoholism and addiction using a variety of therapies and provides medical detox, residential rehab, and sober living services. The Hills provides what they call "concierge-based" substance abuse treatment - basically, you won't be scrimping here. If you're here for the residential rehab, you'll find a 12 Steps-based program with world-class food, heated pools, and highly individualized attention - starting at a cost of $50,000 / month.
The Hills offers what they call a "Non-Medical Detox." Clients choose their doctor upon arrival and get 24x7 supervision throughout the detox process. Non-medical detox generally means you won't get some of the specialized medications and/or protocols during the detox process, such as Naltrexone implants. If you go to the Hills for detox only, expect to pay $6,000 for a 5-day treatment and $10,000 for 10 days. The Hills accepts insurance and private pay. General treatment duration ranges:
Alcohol: 3-10 days
Opiates: 3-14 days
Benzo / pain killers: 3-14 days
Suboxone / methadone: 7-30 days
Sovereign Health Natural Detox - Los Angeles, CA and Orange County, CA
Sovereign Health is a full-service residential rehab treating alcohol addiction, drug and substance abuse, mental health conditions (depression, anxiety, bipolar disorder and PTSD) as well as dual diagnosis conditions. Sovereign has two locations - in Culver City section of LA, and in San Clemente in Orange County. Medical detox services are provided in the San Clemente location.
Sovereign Health provides what they call "subacute detox" - one level down in severity from a full medical detox. They provide what they call Naturally Assisted Detox / Neurotransmitter Restoration (NAD/NTR). Naturally assisted detox / NTR uses natural substances instead of prescription medications to ease withdrawal symptoms and promote elimination of substances. Amino acids, vitamins and other substances are delivered via IV and orally to promote healing in the parts of the brain impacted by chronic substance abuse. This process does not use addictive substances. Patients stay in private or shared rooms and stay in a residential house near Sovereign's main office in San Clemente. Detox costs are about $1500 private pay and about $1000 / day with insurance. Detox treatment ranges from 5-10 days. Sovereign's NAD can be used to treat alcohol, benzo / pain killers, opiates, suboxone, and methadone.
About The Clearing
The Clearing is a residential treatment center located on beautiful San Juan Island, Washington. We created The Clearing in response to the pervasiveness of treatment centers that focus more on luxury than modern, evidence-based therapy.

Our approach is based on healing the underlying core issues that cause addiction. If you'd like to learn more, contact us, or download our free eBook: