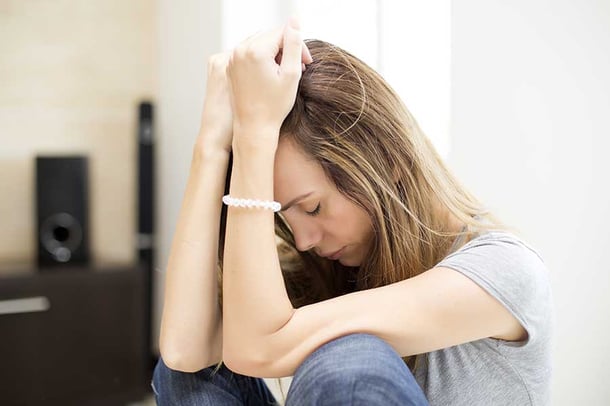 Between 2000–2015, the Centers for Disease Control and Prevention reports that heroin-related deaths quadrupled because of the heroin epidemic. However, simply knowing the statistics doesn't help people understand the risks of heroin use.
Heroin Epidemic Statistics
Researchers at Columbia University published survey findings in the JAMA Psychiatry journal in March 2017. They asked more than 79,000 individuals about their heroin use. Compared to less than 0.33% of people using heroin from 2001–2002, 1.6% of people used heroin from 2012– 2013.
The researchers also found that heroin use greatly increased among white Americans. The percentage rose from 0.34 to 1.9%. Among nonwhite Americans, heroin use grew from 0.32 to 1.05%.
With these increases was also an increase in the prevalence of heroin use disorder. It rose from 0.21 to 0.69%. An increased prevalence from 0.19 to 0.82% was more pronounced for white Americans. Compared to older age ranges, the rise from 0.21 to 1% was highest among those between the ages of 18–29.
The researchers believe that these increases are the result of an opioid epidemic. According to the findings, 80% of heroin users used prescription opioids first.
Heroin Use Risks
The first risk that people have to watch out for is substance abuse. This behavior is a choice that people make to use illegal or misuse legal drugs. Heroin abuse poses negative outcomes such as job loss, money or legal trouble, and damaged relationships. It also causes various side effects.
Heroin side effects vary with how much and how often that they use. Some immediate symptoms include dry mouth, itching, nausea and vomiting. Symptoms that develop later include slowed breathing, decreased heartbeat, drowsiness and foggy thoughts.
Long-term heroin abuse puts people at risk for heart problems, liver and kidney disease, and collapsed veins. It can also cause skin issues such as infections and abscesses. Other health risks include reproductive problems, hepatitis and HIV, and mental disorders.
Furthermore, people who abuse heroin have a high risk for developing addiction. This mental disease strips people of their freedom of choice. It changes the chemical balance in the brain so that they need drugs to function normally. Addiction also affects how the body perceives pain and regulates bodily functions such as breathing and blood pressure.
However, the risk of overdose may be the most serious. Heroin makers mix chemicals and other drugs with heroin, making its potency and effects hard to predict. It also makes overdose more likely. People who overdose on heroin could suffer permanent brain damage, coma or death.
Get Heroin Abuse and Addiction Treatment at The Clearing
Not getting treatment for heroin abuse and addiction could have fatal consequences. The Clearing can provide effective treatment to help you stop using and abstain from heroin. With treatment grounded in Spiritual Psychology, we address the physical, mental, emotional and spiritual levels of well-being.
Aside from heroin and other drugs, we use our 28-day residential rehab program to treat addictive behaviors of all kinds. Our program also specializes in:
Break the control that heroin has over your life. Learn to stop using and live sober with help from a quality rehab center. Contact The Clearing today at 425-275-8600 to get started.