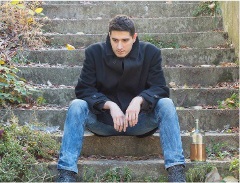 Not all dual diagnosis treatment centers in Washington state offer the same quality of care. Because of this, it's imperative that you do your research and find out which ones best fit your needs. Learn what to look for in order to begin recovery.
What is Dual Diagnosis?
When individuals have a mood disorder - such as anxiety or depression - and co-occurring issues with drugs or alcohol, they fit the criteria for a dual diagnosis. In order to begin recovering, they need dual diagnosis treatment centers in Washington that offer individualized professional counseling hours, treatment modalities, and program philosophies.
Not All Dual Diagnosis Treatment Centers Are Created Equal
When searching for dual diagnosis treatment centers in Washington state, look for programs that exhibit the following criteria:
Commitment to providing holistic addiction and mental health issues in a holistic manner, caring for the whole person
Proven methods for addressing the underlying core issues that fuel and drive addictive behaviors
Focus on breaking the addictive cycle and teaching participants how to create healthier habits
Set of concrete, measureable, professional supports (specifically, individual counseling hours with a qualified mental health professional).
Researching mental health and substance abuse programs can be a daunting task. However, if you're already in the midst of an intensely difficult period in your life, it may feel close to impossible. Therefore, finding the right level of care is vital. When it comes to dual diagnosis treatment, the two most common options are inpatient and outpatient programs.
Inpatient Dual Diagnosis Treatment Centers in Washington State
Most individuals in early recovery benefit from inpatient or residential rehab programs. During these programs, clients live at the facility for at least 28 days. This type of setting promotes routine, structure, and accountability as individuals take the first steps to recovery.
While most residential treatment programs offer individual and group counseling, some facilities use more intensive therapeutic approaches than others. For instance, some dual diagnosis treatment centers in Washington state only offer a few hours of counseling. It takes more than a few therapy sessions in order to address serious underlying core issues that led to your addiction.
Many rehabs list dual diagnosis support on their websites and other online profiles though they may lack essential elements of care. Not all facilities are created equal.
The best dual diagnosis treatment involves a significant amount of individual counseling hours with a professional therapist. Why? Because qualified therapists are trained to use evidence-based, proven techniques to help you address the underlying core issues that drive addiction.
Washington State Outpatient Treatment Options
Issues with mental health and addiction require comprehensive care. Therefore, most experts don't recommend beginning treatment at the outpatient level. It's better to attend outpatient as a step down recovery option following an inpatient rehab experience. After some time in counseling, outpatient programs re-inforce lessons learned while allowing individuals to transition into an independent life.
About The Clearing
Located on San Juan Island, The Clearing offers a rehabilitation experience that is far superior to other dual diagnosis treatment centers in Washington State. We offer:
Dual diagnosis treatment centered around Spiritual Psychology
Secluded treatment environment with small groups for individualized attention
To learn more about why we're one of the best dual diagnosis treatment centers in Washington State, call The Clearing today at (425) 275-8600.
For more information on The Clearing's approach to Dual Diagnosis, download our free eBook, Healing Underlying Core Issues: