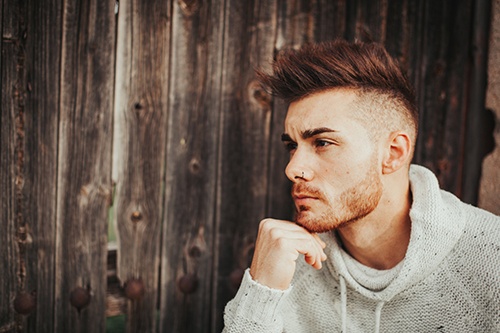 At the end of the year, it's always a good time to look back and reflect on what has changed. Unfortunately, addiction is still a big problem in the United States. In some areas, however, we can see some positive changes, which is encouraging. Take a closer look at these 2017 addiction statistics to see the ways that we as a country still need to improve.
71% of High Schools Seniors View Marijuana as Not Very Harmful
Marijuana can cause a number of harmful side effects. These effects are worse among those who rely on marijuana while their brains and bodies are still developing. That's why this particular statistic is especially worrying.
Marijuana use is legal in many states as a recreational drug. In even more states, it's legal as a medical drug. However, it's still possible for individuals to develop an addiction. With 71% of students seeing marijuana as harmless, that attitude will likely prevail into 2018 and beyond.
Teen Alcohol Abuse is Declining
One of the most positive addiction statistics of the year is that alcohol abuse is on the decline, particularly among teens. This year, under 17% of high school seniors say they engaged in binge drinking over the last two weeks. That is far, far lower than it was a decade ago or two decades before that. While not all statistics are that promising, this is could be part of an exciting downward trend.
At Least 177 Synthetic Cannabinoids Were Reported in 2017
A worrying statistic revolves around synthetic cannabinoids like spice. Society often treats these synthetic drugs as if they're similar to marijuana. In reality, they are more potent and more dangerous, not to mention more addictive.
In the last year, more than 177 synthetic cannabinoids were reported. As more and more manufacturers creates these drugs, they become harder to spot and regulate. It's critical that everyone—including young people—are aware of the risks of drugs like spice.
1 in 3 High School Seniors Use E-Vaporizers Daily
A decade ago, e-vaporizers were a relatively unknown item. Today, however, they have absolutely become a part of the mainstream. A staggering third of all high school seniors vape daily.
While many use e-vaporizers with flavorings rather than nicotine or drugs, there are still consequences. Plus, as a relatively new phenomenon, we just don't know how safe vaping really is in the long term.
How We Should Respond to These Addiction Statistics
These addiction statistics showcase how common addiction really is. If someone you care about struggles, then substance abuse programs are often the right choice. At The Clearing, a residential addiction treatment resource center, you can expect treatment that includes any or all of the following:
2017 may be over, but your chances at better health are just beginning. At The Clearing in San Juan Island, Washington, you can learn to fight back against addiction once and for all. Contact us at 425-275-8600 and move toward a healthier and happier life.