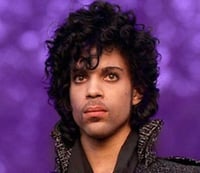 The world continues to mourn the untimely death of Prince, who died of an accidental overdose of the synthetic opioid fentanyl, according the medical examiner's report. How did this happen? What may have led to this? What does this say about our escalating opioid crisis?
Just like the tragic, senseless addiction-related deaths of Philip Seymour Hoffman and Cory Monteith, we're left to wonder why another talent was taken so soon.
How Prince Died of Fentanyl
The Midwest Medical Examiner's Office released a report that listed Prince's cause of death as "fentanyl toxicity." It said the death was an accident due to "self-administered fentanyl." Basically, Prince over-medicated with a dangerous dosage of Fentanyl that likely led to respiratory distress.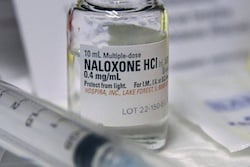 Many of us now know that 6 days before he died, Prince made an emergency landing in Moline, IL to treat an overdose for the prescription painkiller Percocet. According to reports, he was treated with naloxone, which is known as a "rescue drug" that revives people going through respiratory distress due to opioid (painkiller) overdose.
One or more doses of naloxone, by injection or nasal spray, knock the opioids off their receptors in the brain, generally restoring breathing within minutes to prevent brain damage or save a life.
The window of time immediately following revival with naloxone is particularly difficult for opioid addicts. Naloxone can trigger almost immediate, excruciating physical withdrawal symptoms, including sweating and vomiting caused by the body's craving for opioids.
So it's likely Prince turned to Fentanyl to relieve the extreme physical and chemical withdrawal symptoms precipitated by his naloxone treatment in Moline.
With disastrous results, as we all now know.
"We don't have protocols for post-overdose" in emergency departments, said Traci Green, deputy director of the Boston Medical Center Injury Prevention Center said in a Wall Street Journal article.
What is Fentanyl?
Fentanyl is a drug used to treat severe pain. Fentanyl is a prescription pain killer (opioid).
Opioids work by attaching to particular sites in the brain called opioid receptors, which carry messages to the brain - the message the brain receives is changed, so that pain is no longer perceived as painful.
Fentanyl is a fast-acting narcotic and sedative that is sometimes abused for its heroin-like effect.
Fentanyl is a prescription pain killer and sometimes known by its brand names: Duragesic, Abstral, Subsys, Ionsys, and Sublimaze. Patients are told to avoid mixing fentanyl with alcohol, which can cause very serious and dangerous interactions.
Fentanyl has long been used legally to treat people with severe pain, such as cancer patients. That form of the drug is sometimes diverted for illegal use.
Increasingly, drug dealers are selling illicitly made fentanyl manufactured mainly in Mexico and China, according to the Drug Enforcement Administration.
Whether Prince knew he was taking fentanyl is unclear.
According to an article in the Wall Street Journal, "Most of the people we're seeing are dying unsuspecting that they used fentanyl," said Traci Green, deputy director of the Boston Medical Center Injury Prevention Center. Because the drug "is extremely fast-acting, [Prince] probably died quickly," she said. "There's not a lot of time to intervene to reverse that."
The Escalating Opioid Crisis
Deaths from opioids - both prescription painkillers and heroin - have gone up 200% (3x) since 2000. Heroin and synthetic opioids (such as fentanyl) have seen big spikes of almost 5x during this period, driving the crisis.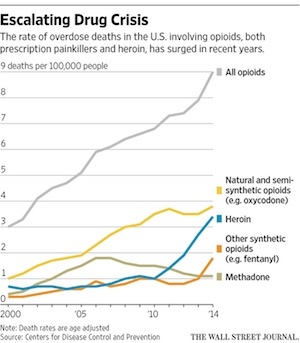 Drug overdose is the leading cause of accidental death in the US, with 47,055 lethal drug overdoses in 2014. Opioid addiction is driving this epidemic, with 18,893 overdose deaths related to prescription pain relievers, and 10,574 overdose deaths related to heroin in 2014, according to ASAM, the American Society of Addictive Medicine.
Could Anything Be Done to Help Prince?
We don't know the details of Prince's specific situation, but in general substance abuse is a treatable condition. When the underlying issues are properly addressed, success rates drastically increase. Unfortunately only a handful of residential treatment centers take this approach.
Over 80% of substance treatment is 12 steps-oriented, which has had limited success. 40-60% of people treated for alcohol or drug dependence relapse within a year after discharge, according to a study published in 2000 by the Journal of the American Medical Association.
Alcoholics Anonymous started the 12 steps in 1935 as a self-help program. Since then, there have been countless improvements in mental health treatment, yet very little evolution in the 12 steps program itself.
The 12 steps focus on "coping skills," but the underlying issues are avoided. In order to heal, a person needs to address their whole self: their physical, mental, emotional, and spiritual levels.
There are 12-steps alternatives for substance abuse treatment. The Clearing is a 12-steps alternative, where Spiritual Psychology is taught. Participants learn how to combine psychology with spirituality in order to address deep core wounds underlying addictive patterns. It is a mind, body, emotions, and spirit approach.
Perhaps this approach could have helped Prince and his opioid addiction.