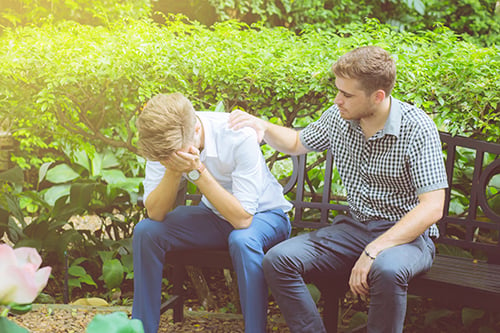 When dealing with mental illnesses, such as addiction, people often feel alone. In reality, millions of people around the world suffer from the same problems. However, this doesn't change the stigma that society as a whole attaches to mental health issues. Thankfully, Time to Talk Day aims to put an end to this stigma.
What Is Time to Talk Day?
Time to Talk Day (TTTD) is an event that happens on February 7th of every year. It brings to light the fact that millions of people deal with mental health problems on a regular basis. Instead of hiding these problems, TTTD wants people to talk about them.
However, why is it good for people to talk about their mental health issues? According to health experts, talking about mental health breaks down the stigma around these conditions. This approach is important because one out of every four people has some kind of mental health problem. Despite this high number, many people are still afraid to talk about them.
TTTD will break down the walls that make people feel isolated from society. Talking to others or mental health experts can unearth the underlying core issues of these disorders. In short, conversation and understanding is the first step toward overcoming them.
How to Plan an Event
TTTD only works if people join in and hold special events in their communities. They can participate at work or school too. The goal is simply to get people talking about mental health disorders so that more of them understand the illnesses.
Those who need help with the planning can get a planning pack from the official TTTD website. It makes the entire process easier. Each pack includes information about key points to touch on, activity ideas and tips for getting the word out.
In fact, people can download and print several different planning packs. Some people even hold events to raise money for those who struggle with mental disorders but can't afford help. For more information, people can visit the official Time for Change website.
We Can Help You Get to the Root Cause of Your Addiction
At The Clearing, we can help you address the root cause of your addiction. We understand the value of talking about traumatic events and helping people heal from them naturally. For that reason, we support TTTD and encourage people to participate. In addition, we offer treatment programs such as:
Residential rehab
Non-12-step treatment
Learn more about the importance of Time to Talk Day. Encourage people that you know, both loved ones and friends, to talk about their mental health issues. Reach out to us at 425-275-8600 if you need more support.