Dual Diagnosis Treatment
Many people who struggle with substance abuse or other destructive behaviors have one or more mental health disorders. Known as co-occurring disorders or dual diagnosis, treating one issue without treating the other can easily lead to relapse. At The Clearing, we understand the importance of behavioral health assessments to ensure proper dual diagnosis treatment.
What Is Dual Diagnosis?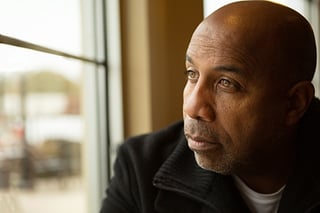 The term "dual diagnosis" describes a way of treating a person who has both an addiction and a psychiatric disorder. Although these are two separate illnesses, each illness has its own treatment plan. Furthermore, individuals receive both treatments at the same time to improve their healing and recovery.
For many individuals struggling with addiction, psychological issues such as anxiety, depression, or trauma have likely been present for a long time. Their addictive behaviors are often a response to poorly managed or untreated psychiatric or emotional disorders.
The Importance of Dual Diagnosis Treatment
Unresolved and underlying core issues can threaten complete healing. If individuals return home before addressing significant disorders, they may return to self-medicating the real problems.
Substance abuse often begins when people attempt to find their own solution to mental health issues. In order to take the pain away, they resort to drugs or alcohol to lessen their symptoms. However, this temporary fix not only ensures the symptoms will return, but it can also open the door to a crippling addiction.
Dual diagnosis gets at the root of a person's problems instead of just stifling troubling symptoms. The goal is to provide emotional stability from the original issues by treating both conditions at the same time.
What Makes Dual Diagnosis Treatment Unique
The dual diagnosis treatment approach makes it unique from other programs that may only provide rehab services for an addiction or mental illness. To ensure its effectiveness, individuals need a comprehensive assessment that goes beneath the surface of their problems.
In some cases, a person receives a dual diagnosis after being improperly medicated. In some cases, they might be overmedicated for an anxiety disorder, which creates a backlash effect. If individuals suffer from depression, poor treatment management can leave them frustrated and engulfed in a sense of hopelessness. Dual diagnosis at The Clearing offers a clear plan for a person's future.
Effective Dual Diagnosis Treatments
People with an addiction and emotional or psychiatric disorder can stabilize and recover with effective therapies. While medications can help reduce stress and ease symptoms, they're not the only tools. There are vast therapeutic choices selected based on individual needs.
Most people enter substance abuse programs where they attend multiple one-on-one sessions with a therapist. Discussions cover ways to handle and cope with their illness and addiction.
Dual diagnosis treatment mostly involves behavioral interventions using a wide range of behavioral therapy techniques. The goal is to reduce self-harming activities that accompany substance use disorders and mental health conditions.
In addition to receiving individual psychotherapy, some people may benefit from group counseling. This approach removes feelings of isolation, among other things, as a person learns from peer successes and failures.
The 12 steps alternative recovery program encourages personal responsibility and empowers a person to make better choices. There's no shame or guilt. A person learns strategies for staying sober by focusing on four levels: physical, emotional, spiritual and mental.
Get Help at The Clearing
The Clearing is committed to treating both the addiction and emotional disorder. Dual diagnosis treatment at our secluded facility in San Juan Island, Washington, gives you a chance to find total recovery.
We offer a unique approach with programs such as:
Unique 28-day residential rehab program
Group counseling
Spiritual but nondenominational atmosphere
Safe and respectful environment
Questions? We're Here to Help
Selecting the right treatment option can be a complicated decision.
We're here to help