Comprehensive Medical Detox and Rehab

The Clearing does not offer a medical detox program on our premises, but we have some great partners to help you through this important first step. If you need to complete this step first, we'll be happy to assist you in locating an appropriate medical detox program for you. We'll be with you every step of the way.
Medical Detox is an Important First Step
Virtually all people suffering from alcohol, opiate, or other drug or substance addiction require a period to "clean up" – to physically and chemically remove these substances from the body prior to inpatient residential treatment. This process is commonly referred to as detoxification, detox, or medical detox. It is highly recommended that medical detox treatment occurs under the supervision of trained medical personnel and appropriate facilities. With medically-supervised detox, physical withdrawal symptoms can be managed, the detoxification process can be accelerated, and medical care is provided by board-certified physicians and licensed medical staff. This phase typically takes 3-10 days in an outpatient setting.
Recommended Medical Detox Providers:
Washington
Coleman Institute
The Coleman Institute is a nationally-recognized leader in opiate and alcohol detoxification. They use Accelerated Detox Technique (ADT), combined with Naltrexone therapy. They have 8 locations nationwide, including Seattle, San Francisco, LA, Richmond, West Virginia, Chicago, Tampa and Austin. For further information about alternate locations, call 877-773-3869

Swedish Ballard Addiction Recovery
Swedish Ballard Addiction Recovery offers evaluations and detox by friendly, experienced staff that specialize in addiction medicine. Swedish accepts most health-insurance plans, including Medicare, and offer safe detox services for pregnant and postpartum women. Families and friends are encouraged to be involved in the recovery process. They are located in Ballard, just North of Seattle, WA.

Royal Life Centers
Royal Life Centers recognizes that detox effects individuals at the emotional level as well as the physical level. Their highly trained staff members use a holistic approach to detox, providing their clients with personalized detox that includes support and healing at the emotional level. They offer services in Lacey, WA, just south of Seattle, as well as several locations in Florida.

Royal Life Centers - Spokane
Royal Life Centers- Spokane offers peaceful, private detox in a state-of-the-art facility. The highly-trained staff supports each client with individualized treatment for the physiological and psychological aspects of detoxification and recovery treatment.

Providence Drug and Alcohol Addiction Treatment
Providence Drug and Alcohol Addiction Treatment understands chemical dependency affects not only the individual, but also family and friends. Providence is a leading national heath care provider and the largest in Washington State. Its world class facility located in Everett WA, just north of Seattle.

Fairfax Behavioral Health
Fairfax Behavioral Health- Kirkland is the largest private inpatient psychiatric hospital in Washington State, serving the community for 85 years. They offer short-term crisis and acute care, including detox, as well as programs for co-occuring chemical dependency and mental health disorders. Family therapy and support groups are integrated into the recovery process. They also have an alternate location in Everett, WA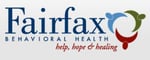 Oregon
Providence Substance Abuse - Portland
Providence Substance Abuse - Portland combines safe, supervised medical detox services with mental health counseling and family support. They offer comprehensive, evidence based treatment delivered by a compassionate staff. Services are offered in Portland, OR and at an alternate location in Hood River, OR

Other
Gallus Detox
Gallus Detox Centers offers customized medical detox programs for alcoholism and most addictive drugs based on the Gallus Detox Method. Each plan is tailored for the patient with 24/7 monitoring by a medical team. Gallus has locations in Prescott, AZ, Houston, and Dallas.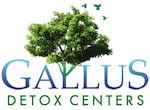 Waismann Method Rapid Detox
Waismann Method Rapid Detox provides rapid, anesthesia-assisted, medical opiate detoxification in a full service hospital setting. The method rids the body of harmful substances while the client rests under sedation, sparing the uncomfortable withdrawal symptoms. Their luxury facility is located in Beverly Hills, CA.