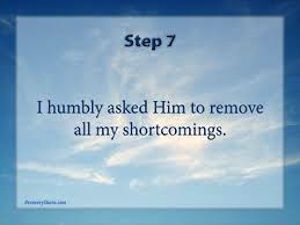 This is the 7th in our series of reviews of the 12-Steps addiction treatment program and how each step compares with a 12 Steps alternative approach.
We understand the 12 Steps have helped many, many people over the years, and we respect that success. We also recognize that the approach does not work for everyone.
The main purpose of this series is to present some potential limitations with the 12 Steps that you may not have considered. We want to make it easy for you to understand the differences as you go through your addiction treatment research.
What is the AA 12 Steps Addiction Treatment Program?
The AA (Alcoholics Anonymous) 12 Steps program has been in existence since 1939. It was created by an alcoholic for other alcoholics, and relies on group support and behavior modification to a very large degree. It is still the main healing protocol and approach in the vast majority of addiction treatment programs (including very expensive residential treatment centers).
Since that time though, there have been many breakthroughs in psychology, spirituality and healing, but the 12 Steps and the cult around the 12 Steps have not been updated to take advantage of these advances.
With that let's take a look at the 7th step, 12 Steps Step 7.
Potential Limitations with 12 Steps Step 7
Step 7 of the 12 Steps program states:
"I humbly asked Him to remove all our shortcomings."
For a program that focuses on personal responsibility, Step 7 marks the signpost on how most non-12 Steps (like The Clearing) programs differ from the 12 Steps.
Do we want God to live our life for us or do we want to live our life for God?
In our case, our non-12 Steps program is also spiritually-based, but works hand in hand with our "Higher Power." Traditional 12 Steps programs have God doing all the work.
It is a beautiful thing to humbly ask for the Supreme Being to help. In our non-12 Steps program, we do this in every exercise, every tool, and every prayer. Our focus is to include God side-by-side in our efforts.
We are living our lives for and with God. But by asking God to "remove our shortcomings," our role becomes passive. We stand by, we are powerless, and we live in the "hope" that things get better.
Many people have profited from the 12 Steps approach and many have profited from the non-12 Steps psychologically evidence-based approach.
What is important to consider here is what approach matches your own style.
There are many people that are motivated by being called an alcoholic and led to believe they are powerless over their addiction / disease / condition. For these people, the 12 Steps are a perfect match. Admission to a large 12 Steps support network found all over the world comes along with this phraseology.
For those Individuals who thrive on empowerment, who desire to get to the root of an issue and do their 100% to heal it out, the support network has been sparse.
That is, up to now.
It is an interesting feeling doing something apart from the group consensus. It is natural to want to fit in and "be just like them."
The empowerment model is far from this.
The empowerment model asks people to be who they are, to follow their instincts, and to incorporate God into every action taken and get to the root of the problem.
What if your efforts healed you?
Would you be able to replicate them again and again and again?
Probably yes.
This is what awaits you when you work to remove your shortcomings using your own efforts with God by your side.
Courtesy RecoverShare.com
About The Clearing
The Clearing is a residential treatment center located on beautiful San Juan Island, Washington. We created The Clearing in response to the pervasiveness of treatment centers that focus more on luxury than modern, evidence-based therapy.

Our approach is based on healing the underlying core issues that cause addiction. If you'd like to learn more, contact us, or download our free eBook: