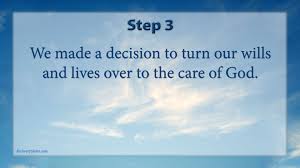 Here's the 3rd in our series on a different perspective with the 12-Steps addiction treatment program and how each step compares with a 12 Steps alternative approach. We understand the 12 Steps have helped many, many people over the years, and we respect that success. We also recognize that the approach does not work for everyone. We'll look at each individual step until we're done with all 12 Steps. The main purpose of this series is to present an alternative perspective with the 12 Steps you may not have considered. We want to make it easy for you to understand the differences as you go through your addiction treatment research.
What is the AA 12 Steps Addiction Treatment Program?
The AA (Alcoholics Anonymous) 12 Steps program has been in existence since 1939. It was created by an alcoholic for other alcoholics, and relies on group support and behavior modification to a very large degree. It is still the main healing protocol and approach in the vast majority of addiction treatment programs (including very expensive residential treatment centers). Since that time though, there have been many breakthroughs in psychology, spirituality and healing, but the 12 Steps have not been updated to take advantage of these advances. With that let's take a look at the 3rd step, 12 Steps Step 3.
Another Look at Step 3 of the 12 Steps Program
Step 3 of the 12 Steps program states:
"We made a decision to turn our wills and lives over to the care of God."
We've talked about potential issues from our perspective of Step 1 and Step 2 in earlier posts. By comparison, however, we have a lot of affinity for 12 Steps Step 3. There is a lot of good and wisdom in many of the Steps in our opinion, including Step 3.
In working in the 12 Steps arena for a number of years, I don't really have much of a problem with 12 Steps Step 3, which has also been expressed as "Turning our will and our lives over to the care of God as we understand him." There has been a lot of bad press on the lack of effectiveness with the 12 Steps, but Step 3 has merit.
Twelve Steps Step 3 relates to caring for God.
Caring for God can have many interpretations.
It can be viewed spiritually as caring for the "God within." In that vein, if a person does their best to nurture a strong connection to the wise part inside of them – their "inner voice" - positive change is inevitable.
Of course caring for the "God within" wasn't the spirit of Step 3 when it was originally written. The intent was about creating a connection with a Higher Power – a euphemism for God. By creating a communication with God, perhaps hope can be achieved.
The idea is that hope is key for a person struggling not only with alcohol abuse or substance abuse, but also with mental illness. If there is a belief that something "out there" will lend support to my situation, then the difficulties faced in confronting the addiction or mental illness may be more palatable. This was probably what the author believed when he wrote this approach in 1939.
The Evolution of 12 Steps Step 3
In the 1940s this approach was revolutionary but a lot has changed since then.
The 1940s were a time in our culture when we followed orders, tried to live life the "right way," but now with so much societal change and cultural diversity, the cookie-cutter approach from eighty years ago just doesn't fit. If there is a small problem with 12 Steps Step 3, this would be it.
In addition, the idea of relying on something outside of ourselves is just another way to be co-dependent. Anytime we need something "out there" to fill a hole, we are on slippery slope.
Combining spirituality with clinical psychology is showing the most promise. It is at the growing edge of residential rehab and treatment because it emphasizes working with a Higher Power and at the same time uses evidence-based psychological practices.
According to Spiritual Psychology, when love is applied to hurt we heal. God is Love.
When we apply Love to the parts inside that hurt, we heal. So we can also say that when we apply God to the parts inside that hurt, we heal. By addressing the underlying core issues that cause alcoholism, drug abuse, depression, or other mental health disorder head on, Spiritual Psychology heals the fundamental upset and source of addiction or other undesirable behavior.
Psychology has come a long way since 1939. One element still rings true today – when God is included into the picture - miracles take place.
This is the very enduring notion of 12 Steps Step 3.
About The Clearing
The Clearing is a residential treatment center located on beautiful San Juan Island, Washington. We created The Clearing in response to the pervasiveness of treatment centers that focus more on luxury than modern, evidence-based therapy.

Our approach is based on healing the underlying core issues that cause addiction. If you'd like to learn more, contact us, or download our free eBook: