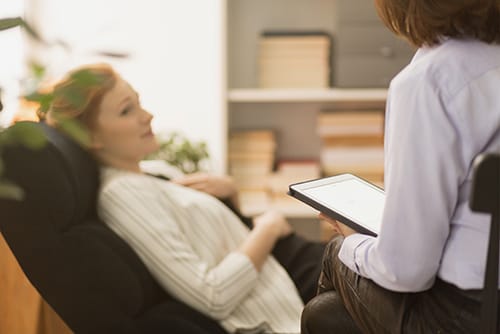 January is Mental Wellness Month 2019. In May, it's Mental Health Month. Minority Mental Health Month is in July. What do these observances have in common?
Mental Health is of Significant Importance
There's plenty of stigma behind mental health. Nobody thinks twice if you get help for a physical problem. However, if you talk about needing help for a mental health issue, some people have prejudices. Mental Wellness Month 2019 and similar occasions attempt to start a conversation.
Far too often, people suffer in silence. Similarly, they self-medicate. They don't realize that there's help for them. Besides that, they're afraid to reach out.
Why Mental Wellness Month 2019 is Important
Self-medicating with drugs and alcohol can make the symptoms of anxiety or depression go away for a short time. However, they don't solve the underlying core issue. Most importantly, they create other problems. Simple mental health intervention could have prevented many of these issues.
Examples include family problems, job losses, and legal issues. Fortunately, there's treatment. Do you struggle with addiction and suspect an underlying mental health issue? You might benefit from working with one of the dual diagnosis treatment centers in Washington State.
There, you work with therapists who understand your situation. They provide you with an immersive residential treatment opportunity. You spend a month away from home. During this time, you heal.
Modalities include:
Individual counseling with an emphasis on core issue identification and treatment
Spiritual psychology that takes a whole-person approach to recovery
Behavioral treatment for drug abuse issues
Non-12-Step rehab as a way to empower you to take control of your healing
Experiential therapies that encourage life skills training and stress management abilities
Become Part of the Change
You know that your mental health won't improve on its own. Most importantly, you recognize that chemical dependency is creating problems. You want to quit but can't do it on your own. Well, you're not alone.
Plenty of people tried to stop using at home. They fail because they don't have the tools to handle the triggers. Similarly, they don't have help with overcoming withdrawal symptoms. At the rehab center, you receive a complete package of assistance.
There's a curriculum that enables you to recognize the situations that trigger you. Most importantly, you learn how to disable triggers. Medical supervision during detox prevents discomfort. Therefore, you remain firm in your resolve to quit.
Because therapists acknowledge the mental health component of recovery, there's no stigma. You receive the help you need today. You don't have to hide your thoughts, emotions, or workarounds any longer. Rather, you learn new ways of dealing with your unique makeup.
After program graduation, you might need to continue with mental health treatment outside of the facility. By that time, you'll feel comfortable doing so. Learn more about Mental Wellness Month 2019 and rehab by contacting The Clearing today. You can reach us now at 425-275-8600.