We talk to a lot of people who are researching the best option for addiction treatment for themselves or a loved one. Without exception, they crave unbiased information so they can make an informed decision. We certainly talk about our program for healing underlying core issues but also attempt to educate as best we can on other programs and the differences.
So in this and upcoming posts, we'll craft reviews/ratings of some well-known residential treatment centers for substance abuse and addiction rehab, and layout the pros and cons. Today we'll look at Hazelden Rehab.
Hazelden Drug and Alcohol Rehab Center
Brief description: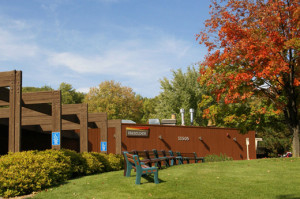 Hazelden is a non-profit organization founded in 1949 and now has facilities in Minnesota, Illinois, New York, Oregon, and Florida, serving over 2000 clients/year. So it's big.
The main location in Minnesota is huge, on about 500 wooded acres with a complex of buildings "that look like they were erected in 1976, or something," says one alum. "It's like a big 10 campus," explains another alum.
According to their website, Hazelden offers the following services:
Substance abuse treatment and alcohol rehab
Recovery support services
Professional education
Addiction research
Prevention curriculum development
Publishing
Addiction awareness and public policy advocacy
Hazelden treats adults, young adults, and youth patients. Hazelden also has specialty addiction treatment programs for legal and health care professionals, PTSD, pain killers, and heroin. From a demographics perspective, according to various reports, most clientele are white and young-to-middle aged, with a heavy blue-collar representation. "You'll do well here if you're a cop, a fireman, or a union guy—not so much if you're some socialite," reports an insider.
Hazelden provides short-term inpatient treatment (<30 days), long-term inpatient treatment (> 30 days), and outpatient treatment. Hazelden patients typically share a room and bathroom (2-3 beds/room).
12-Steps vs. Non 12-Steps: 12-Steps
Hazelden addiction treatment has centered around AA's 12-steps program of abstinence. Recently, Hazelden announced that they will also be offering medication-assisted treatment (or MAT). MAT is the use of medications, in combination with counseling and behavioral therapies, to provide a whole-patient approach to the treatment of substance use disorders.
Meals are described as "pure Midwestern hearty fare," with beef, pork chops, potatoes, and spaghetti, which some describe as "amazing" and others dismiss as "average." Regardless, it certainly gets eaten. "I put on 15 pounds in 20 days," admits one alum.
There are some rules you should know about and tolerance for breaking them can be small to non-existent. Some report talking to members of the opposite sex isn't allowed. According to one account, a woman who "disappeared to meet her boyfriend in the woods" was unceremoniously kicked out of the program. Missing a seminar brings "a black mark against your name." This seems consistent with the shame and guilt used as part of the 12-steps program.
Pricing / Costs
Average Cost: $28,000- $32,000 for 30-day treatment
Accepted insurance plans include Aetna, Cigna, Community Health Partners, Health Partners, Northwest Permanente, PreferredOne, ValueOptions, Blue Cross and/or Blue Shield, ComPsych, Empire, Magellan Health Services / Humana, Patient Choice, and United. Accepted payment plans are cash or check.
---
Pros:
Track record since 1949
Specialized addiction treatment programs (e.g., legal, health care, etc.)
One of the few treatment centers in the world to also have an endowed research center
According to their data, "8 out of 10 patients experience dramatic improvements - with more than half the patients maintaining continuous abstinence for at least one year upon completion of their treatment program"
Many insurance providers/programs accepted
Large and extensive network and aftercare program
---
Cons:
Costs may be prohibitive for some
While some people have been successful with the 12-step approach, many others have not
Shared bedroom/bathroom (private rooms are available under special circumstances)
Tight rules and low tolerance for breaking them
Summary Thoughts on Hazelden Drug and Alcohol Rehab Center
An established and historical player in the addiction treatment industry, Hazelden is still committed to the 12-steps abstinence approach but has added other approaches such as medication-assisted treatment. Recently formed an alliance with the Betty Ford Center in Palm Springs, CA.
If you're OK with a 12-steps approach and very tight rules, Hazelden is worth a look.
Other Hazelden Alumni Comments and Reviews
Hazelden has been around for many years, with a large alumni, so you'd expect to find a lot of reviews/ratings. Many are very praising; a few less so. We suspect this has a lot to do with whether their 12-step approach really resonates with you and your situation.
"I had a monumental healing at Hazelden. I remember the day I left. I was not sure what was going to happen... I had come a long way in 50 days, as long perhaps as one could come in such a short amount of time." – Tommy R., yoga teacher and addiction recovery expert (9/18/13)
"Total smoke and mirrors..." - Dr. P., Los Angeles, CA, 10/28/12. (yelp.com)
"Because abstinence -- and particularly the abstinence-based treatment that I was given (at Hazelden) when I went through treatment in 2000 -- not only saved my life; it also gave me one." – Anna D., author (6/14/13)
About The Clearing
The Clearing is a residential treatment center located on beautiful San Juan Island, Washington. We created The Clearing in response to the pervasiveness of treatment centers that focus more on luxury than modern, evidence-based therapy.

Our approach is based on healing the underlying core issues that cause addiction. If you'd like to learn more, contact us, or download our free eBook.