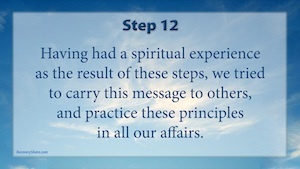 Here's the 12th and final in our series on a different perspective with the 12-Steps addiction treatment program and how each step compares with a 12 Steps alternative approach. We understand the 12 Steps have helped many, many people over the years, and we respect that success. We also recognize that the approach does not work for everyone. The main purpose of this series is to present an alternative perspective with the 12 Steps you may not have considered. We want to make it easy for you to understand the differences as you go through your addiction treatment research.
What is the AA 12 Steps Addiction Treatment Program?
The AA (Alcoholics Anonymous) 12 Steps program has been in existence since 1939. It was created by an alcoholic for other alcoholics, and relies on group support and behavior modification to a very large degree. It is still the main healing protocol and approach in the vast majority of addiction treatment programs (including very expensive residential treatment centers).
Since that time though, there have been many breakthroughs in psychology, spirituality and healing, but the 12 Steps have not been updated to take advantage of these advances.
With that let's take a look at 12 Steps Step 12.
Another Look at Step 12 of the 12 Steps Program
Step 12 of the 12 Steps program states:
"Having had a spiritual awakening as the result of these steps, we tried to carry this message to other addicts, and to practice these principles in all our affairs."
You just had a spiritual awakening and are ready to take on the world! Unfortunately, the world may not be ready for you. It's a shame to discover that the people who need to learn what you know won't give you the time of day after you've experienced something spectacular.
Don't they realize that you have "the answer"?
Can't they see that you have faced all of your demons, came out on the other side and have seen the Light?
Whether it is by completing the 12 Steps, through deep personal work, or by having a paranormal experience, sharing this with others can be a challenging and tedious process with lots of pitfalls.
It is an honorable thing to carry a message of hope, a message of healing, and a message of God awakening within. It also shows the messenger's character. In this "me me generation" the mere fact that a person is willing make the effort to lend a hand to another human being shows compassion and a yearning to help.
Is this is a throw back from a past era or a returning trend?
Hopefully the latter.
People helping other people is not a new idea. From our humblest beginnings, this is how we survived and thrived. It was neighbor helping neighbor, brother helping brother, and lending a helping hand to the weary traveler.
The spirit of the Step 12 carries on this tradition. It is breaking through mistrust, isolation, and apathy of somebody in need that is the real challenge in today's society.
There are people who are skilled at working past the resistance to change. It takes patience, compassion, repetition, and a firm inner foundation. These individuals know themselves, love themselves and can naturally share it with others.
Alternatively, those that try to find their worth through others may have difficulties when others won't listen to their message.
Step 12 and Resistance to Change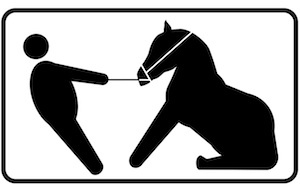 Why do people who need to heal the most refuse to help themselves?
Why do they refuse help from others?
This baffles even us professionals. For the untrained professional, the 12th Step can be amazingly upsetting.
Clinically, the person who has a lack of a desire to change may be used to feeling a certain way.
Even a destructive life may be comforting in some way. The resistance to change can also stem from past interactions with people who have tried to help them but did it in the wrong way. So why would the want to be harmed again? Finally, one additional reason may simply be the stigma of being labeled an alcoholic or having a mental illness and the fear of being locked away.
To be true to the Step 12 process, one must be willing to step beyond their comfort zone and reach out to others.
This process may have some benefits for the giver too. According to writer and educagtor George Leonard, stretching our comfort zone is personal mastery. In his book, "Mastery" he describes a process as "living on your growing edge."
This is where people get comfortable in the uncomfortable process of change. To Leonard, this is true mastery. As the 12th Stepper takes on the challenge of bringing the message to others, it is a learning process that can be mastered with perseverance.
Back in the day, when people were helping people more naturally, it wasn't a stretch to lend a hand, give someone a blanket, or give them a meal. My grandma gave me some great advice a few years shy of her 100th birthday. She said, "I never give people advice, but when they ask me a question I do my very best to answer as honestly as I can."
Clinically speaking, it is important to create trust between a therapist and a client before they are willing to open up, follow direction, and try on new behaviors. Some people have the knack to instantly bond with others in need, for others it is a step-by-step process that can be mastered. The ultimate key is for a person to be comfortable with the messenger and then the message is more readily received.
12 Steps Success Rates
Unfortunately, each year only a small percentage of people can truly say they have been spiritually awakened by the 12 Steps of Alcoholics Anonymous.
With success rates plummeting as low as 5 - 10%, it may be a sign of the changing society, one where the 12 Steps are not as effective as perhaps they once were. Many people seeking to address addition now have access to all sorts of self-help information, the latest trends in substance related treatment, and general mental health care.
The 12 Steps of Alcoholics Anonymous isn't based on the evidence-based psychology that the newer non-traditional approaches offer. This isn't saying that the 12 Steps doesn't work; it just shows that other approaches have evolved with the tides of time.
One of the key benefits of the 12 Step approach is the social support it offers.
Everywhere in the world at any time there is a 12-step meeting going on. Millions have learned the approach and swear by it. These people are active in sharing the word. Everybody is welcomed, no matter if you are rich or poor. A cup of coffee and donut awaits you if you are willing to simply show up.
12 Steps - Another Look - Conclusion
Improving our conscious contact with the God of our understanding has merit. It is key in Step 11, and it's the main factor in the Spiritual Psychology approach.
More and more, psychology is trending back to our ancestral roots. God has been proven scientifically and with God in the psychological setting, miracles can take place.
We want to express our gratitude at this time to the 12 Steps of Alcoholics Anonymous as we would to Dr. Sigmund Freud.
Both are the innovators of an approach that has impacted millions. Dr. Freud made terms like "ego" and "denial" household terms. The 12 Steps have initiated the self-help movement, popularized "sponsorship," and the term "Higher Power." We have a different perspective on many of the 12 Steps, but one thing is certain - the program has saved lives and continues to do so.

Our approach is based on healing the underlying core issues that cause addiction. If you'd like to learn more, contact us, or download our free eBook: