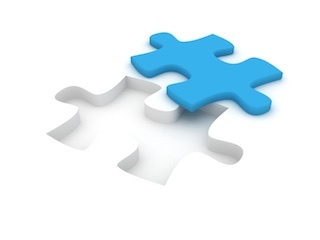 Did you know that here at The Clearing we end up working with less than 50% of all the people with speak with?
But for those we do work with, we help them transform their lives. Our success rate exceeds 80%.
The Clearing is not about filling up as many beds as possible and churning folks through rehab. (In fact, we only welcome a maximum of 10 people at a time.)
Instead, we are about life-transforming healing. We specialize in dual diagnosis treatment - that is, treating substance addictions coupled with mental health concerns.
We're an evidence-based holistic drug rehab and holistic healing center. We're the first residential rehab treatment program founded on the Principles of Spiritual Psychology. This means we don't care what substance you've been using or your drug of choice.
It's all the same to us.
For us, it all boils down to the underlying core issue that is causing your addiction and helping you numb out to avoid the pain.
That said, we freely acknowledge that our addiction recovery program is not for everyone. We also know that many prospective participants are not ready for the rigorous nature of our program, and that all too many residential rehabs are willing to take anyone who will pay, regardless of whether they're a good fit.
Here are 5 reasons we may not be a good fit for your addiction recovery program:
Reason #1: You want to combine a luxury vacation with addiction treatment.
Let's be upfront about this right from the get-go: The Clearing isn't a spa. True, our Program boasts a beautiful setting on San Juan Island in Washington State, but we don't aim to be a vacation destination.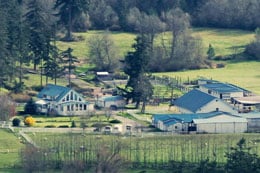 Our accommodations are comfortable, not opulent. We do offer private rooms and baths, but our housing is designed for privacy and reflection rather than pampering.
We have intentionally avoided spa-type amenities to reduce distraction for participants. So if you're seeking hot-stone massages, volleyball courts, or infinity pools, you'll need to look elsewhere.
Since The Clearing is hosted on a 43-acre estate, we frequently hear comments such as, "It seems like such a peaceful place." Yet while the atmosphere is restorative, our Program itself is really hard work.
Reason #2: You want to escape your problems and let other people do the work for you.
People who come here need to be serious about getting better … and that means confronting personal problems head-on instead of running away from them.
Our structured residential rehab program is filled with individual therapy, group therapy, and workshops. We expect every person to adhere to a schedule and complete a full day's worth of recovery work six days per week.
In order to facilitate lasting recovery, you must be willing to dive into some difficult stuff - long-ignored issues - and work through them in partnership with staff.
Success in recovery rests squarely in the hands of each person.
Betsy Koelzer, a recovering alcoholic and addict and co-founder of The Clearing, described her experience working with her counselor this way: "I was finally willing to authentically and willingly show up. I asked him to help me, and …. We healed a core issue that had been fueling my issues for so many years. I was transformed."
Betsy's story demonstrates that while finding the right approach and support is important, a willingness to show up and do the work is essential for healing.
Reason #3: Residential rehab sounds like a good place to hook up, or meet a celebrity.
If you're looking for romance or a celebrity sighting, obviously you don't have the best motivation to enter rehab. Yet some people really do enter recovery programs with these aims in mind. Their attitude is unwilling and their focus is on finding ways to distract themselves from real issues.
We intentionally limit the number of young singles in each cohort to prevent romantic diversions. Plus, our Program is purposefully small and we only welcome a maximum of ten people at a time.
Lastly, our remote location puts us well off the beaten path of the Hollywood and celebrity rehab crowd. So your odds of finding a date or meeting a famous person here are very slim!
Reason #4: Your spouse or parents say that they'll cut off the money if you don't get into an addiction recovery program.
At the end of the day, your spouse or parent or friend isn't in charge of your healing; you are. And while we appreciate that you take loved one's ultimatums seriously, they aren't enough to ensure lasting change.
We help people who are ready to get serious about their own healing. We welcome people who want recovery for themselves, not just for someone else.
That said, we know how much a loved one's addiction can damage a treasured relationship. As such, we invite family members and friends to check out our free eBook, Supporting a Loved One Struggling with Addiction.
Reason #5: You need to start residential rehab right now, today, or you'll die.
If this is how you're feeling, take pause and draw in a deep breath. Your addiction didn't develop in a single day, and it won't disappear with the wave of a magic wand.
If you are in crisis, now is not the time to make a rash choice. Ask for help, by all means, but don't fall into the trap of thinking that you need to rush straight into rehab.
If your substance addiction is serious, consider going through a medically-supervised detox before making any big decisions. After that, you can focus on finding a treatment program when you are thinking straight.
Take time to find the program that's right for you. You won't regret doing the research and discerning your best option, but you might well regret spending tens of thousands of dollars on an addiction recovery program that was all hype and no substance.
One Reason to Come to The Clearing
There's one very specific reason to come to The Clearing, and it's this:
You're ready to alter your life and focus on healing your core issues.
If you are serious about addressing the mental health concerns driving your addiction, contact us today. We treat substance abuse, addictions, emotional stability issues, and more.
We'd be glad to discuss your particular situation and help you assess whether The Clearing is right for you.