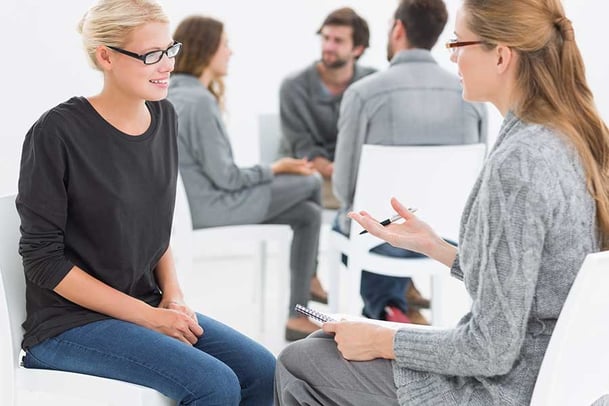 Have you battled with addiction off and on throughout your life? If so, you're undoubtedly familiar with various types of residential treatment centers. However, do you know what separates the high-quality ones from the rest? Typically, it pays to look at what the therapists focus on—and for how long.
Getting to Underlying Core Issues
After undergoing a medical detox, you qualify for participation at the majority of residential treatment centers. However, not every facility offers the same treatment approaches. Also, not every therapeutic setting yields the same results.
Case in point is the treatment of underlying core issues.
This term refers to the "why" of drug addiction. Therapists work with program participants to recognize the trigger event or person that resulted in their decision to use. Because this juncture identifies the beginning of a breakdown in decision-making, getting back to it becomes instrumental for healing. For trauma to be present, it doesn't have to meet everyone's definition of a traumatic experience – only yours.
High-Quality Residential Treatment Centers Dig in With You to Get to the Why
Unfortunately, sometimes a therapist stops too early in the pursuit of the core issues. The ability to recognize and incorporate the actual core is the key component of recovery and sustainable healing. The best substance abuse programs go to great lengths to arrive there. Effective approaches include:
Extensive counseling that may take as many as 120 hours to ensure that therapists meet all of your needs
Residential rehab that lets you live at the facility and participate in all the activities your peers do
Focus on attaining emotional stability, which sometimes suffers because of a substance abuse problem
Comprehensive treatment focus that includes mental, physical, spiritual, and emotional needs
Spiritual Psychology applications that include positive self-talk and perception checking
Against the backdrop of this level of therapeutic intervention, you experience healing and recovery. Combine the thoroughness of the treatment with the kind, judgment-free attitude of experts, and you have an environment of trust. It's easy to open up to the therapists and explore negative patterns in your behaviors and attitudes. Because everyone wants to see you succeed, this treatment approach works.
The Right Addiction Treatment Can Change Your Life
You probably tried the made-up, arbitrary rules of other residential treatment centers before.
You may have found them disrespectful, superficial and micromanaging. This setup isn't a way to help people to heal. Instead, you want to catch the vision that a therapist has for your life and then pursue it with all your energy.
If you're stuck in an addiction lifestyle, you know that the vicious cycle zaps every ounce of your energy. Getting out can be as simple as a quick phone call to the friendly therapists at The Clearing.
See what a difference a short 28 days can make in your life. Dial 425-275-8600 now for immediate assistance.
For a comprensive guide to choosing the right treatment center, download this FREE eBOOK: