Relapse Prevention
Relapse doesn't just occur. Instead, it brews within you for a while before happening and provides signals that it's coming. In fact, relapse begins weeks or months before you actually return to using drugs or alcohol. This is why you need relapse prevention skills and awareness of your recovery condition at all times.
There are three stages of relapse. These stages include emotional, mental, and physical relapse. Stopping relapse before it happens means recognizing these stages and applying your relapse prevention skills learned in rehab.
Emotional Relapse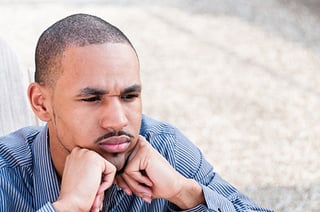 Emotional relapse involves emotions and behaviors that forge a path toward relapse. Clear signs of this stage include anxiety, anger, defensive behaviors, mood swings, intolerance, and isolation. You also stop going to meetings, neglect nutrition, exercise poor sleep habits, and don't ask for help when you need it.
However, this is the stage in which you have the most strength for avoiding relapse. As you move through mental and physical stages, you become susceptible to potential drug or alcohol use.
Relapse prevention in the emotional stage means you need to wake up to your condition and change your behavior. Acknowledge that you're isolating yourself and ask for the help you need. Use relaxation techniques for anxiety and better sleep. Eat better and pay attention to your needs.
Ignoring these signs of emotional relapse and not changing your behaviors sends you into exhaustion. Exhaustion fosters a desire to escape, leading you into the next stage of mental relapse.
Mental Relapse
Mental relapse is like a war in your brain. At this point, you're on the fence about using. Part of you wants to start using again, while the other part tries to talk you out of it. Still, at times you romanticize using drugs or drinking.
Signs of mental relapse include:
Thinking positively about drinking and drug use memories
Lying
Socializing with people who use
Fantasizing about drug and substance abuse
Considering relapsing and planning ways to keep it a secret
When you consider using in mental relapse, acknowledge that one drink or one drug use is never a single event. There's always another one right behind it. Remind yourself that you will resent yourself the day after. You'll feel disappointed about damaging all you've worked so hard for in the past months. Remember that one drink or pill can lead you right back into addiction, guilt, shame, and despair.
This is a time when talking to someone is important. Sharing your thoughts and feelings with supportive loved ones is crucial. If you don't actively process your emotions with people you trust, you might struggle to find the necessary solutions.
During this time, you must apply other relapse prevention techniques learned in your substance abuse programs. These skills are important and have great value. You learned them, so simply use them. They work.
Physical Relapse
If you still aren't using your relapse prevention skills, you'll slide into physical relapse. Physical relapse involves acting on impulses, such as driving to a liquor store or calling your dealer. This is the hardest place to stop relapse. At this point, it may be time to consider revisiting rehab programs for additional awareness and support.
All of that said, you can still prevent relapse in this stage. However, preventing it isn't enough at this point. Stop yourself from relapsing and get the help you need for stronger recovery.
Relapse Prevention at The Clearing
Located on San Juan Island in Washington State, The Clearing provides life-changing residential drug and alcohol addiction treatment. During their time on our secluded island facility, clients can begin healing through a mix of transformative therapies and beneficial activities.
We offer:
Questions? We're Here to Help
Selecting the right treatment option can be a complicated decision.
We're here to help