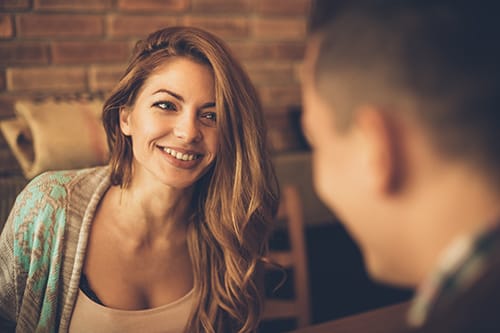 Most everyone knows about the 12-step approach that's helped people in recovery since the 1930s. The program welcomes anyone from all religious backgrounds as well as the non-religious. However, some individuals have a difficult time with its precepts. They do better with non 12 step addiction recovery programs.
Secular Rehab Approaches Put You in Control of Recovery
Whereas the 12 steps appeal to a higher power, non 12 step addiction recovery programs empower you to change. You take full responsibility for changing your lifestyle. Most importantly, you believe that making the change is within your control. Therefore, you take the steps that lead to change.
How Non 12 Step Addiction Recovery Programs Work
Finding a rehab center that offers this level of care may not be easy. However, it's well worth the search. A non 12 step rehab center incorporates the approach within its modalities. Examples include:
Detoxification that ensures safe withdrawal with a minimum of discomfort
A focus on the four levels of self that are the physical, spiritual, mental, and emotional states
Individualized counseling that helps you to dig deep and uncover your triggers
Group therapy as a way to hone coping skills
Ongoing support after program graduation that includes workshops and regular contacts
A significant emphasis is on dual diagnosis treatment. Many people with a chemical dependency also have an underlying mental health disorder. Examples include depression, bipolar disorder, anxiety, or something else. Sometimes, there's also an issue of unresolved trauma.
By honing in on these underlying core issues, you learn how to manage and remove significant triggers. Besides that, you gain a deeper understanding of how your mind works. It fortifies you against future negative stress responses. Similarly, it teaches you mindfulness and acceptance of your unique makeup.
After Rehab
There are secular support groups that meet regularly just like those that follow the 12 steps. Therefore, you will have the peer support and accountability that can make a significant difference in lasting sobriety. Moreover, you also stay in touch with the rehab facility. Finally, an underlying mental health condition typically requires ongoing treatment.
Because you'll want to ensure that it won't lead back to chemical dependency, you'll continue treatment. Some people find it helpful to volunteer their time in the community to help others. They might find community organizations that assist people with drug and substance abuse issues. Others choose to work with programs that educate school children on the dangers of drugs.
How to Get Help
You don't have to continue on a downward spiral. Drug abuse won't go away on its own. An underlying mental health problem also doesn't suddenly clear up. You need help.
A professional program is your best option. This isn't the time for a self-help book or another failed attempt at DIY detox. Entrust your care to therapists who recognize that you're in a unique position. They routinely work with people just like you.
Cases in point are the non 12 step addiction recovery programs at The Clearing. Contact the facility today at 425-275-8600 to learn how to turn your life around.