Treating Drug and Substance Abuse

Substance abuse, also known as drug abuse, is a patterned use of a controlled substance in which the user consumes the drug in amounts or with methods neither approved nor advised by medical professionals.
You know it if you have it. How did you get here? Maybe at this point that isn't the most important question. Perhaps it's time to ask ourselves, 'Am I ready to stop?' First things first.
Are you ready for a life that isn't dependent on drugs? Only you can answer this question. Don't be fooled, you can't quit for others. This is something you have to do for yourself.
When you're ready, here's how we can help.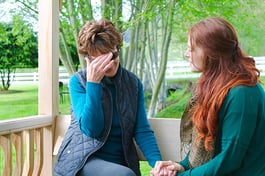 Detox is first and may or may not be a step you need to take. This depends on your personal level of dependency and a medical assessment is usually required. Under the supervision of a medical professional, you'll spend approximately two weeks tapering off the underlying substance to a point where you are physically substance-free. We don't do detox at The Clearing but we'll help you make arrangements for this step with a local provider in your area.
A Way Forward From Substance Abuse Using Spiritual Psychology
Once detox is complete, now you have a clear head and it's time to address the underlying issues that caused this problem in the first place. This is where The Clearing comes in.
Over 28 days we'll facilitate your deep exploration and healing of the patterns that cause you to use. This isn't willpower, this isn't coping skills. This is discovering the core issue underlying your desire to numb your world and healing it at its source.
You may wonder, 'is this hard?' The answer is, 'no', and it's not rocket science either. It's the heartfelt, thoughtful and purposeful application of the Principles of Spirituality to your unique situation. When substance abuse is considered through this new filter it becomes manageable and healable.