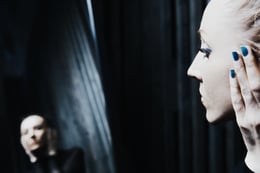 Did you know that there's a significant overlap between bipolar disorder and substance abuse? 56% of people with bipolar also struggle with addiction.
According to DualDiagnosis.org:
56% of people with bipolar disorder experienced drug or alcohol addiction during their lifetime

46% of that group abused alcohol or were addicted to alcohol

41% had abused drugs or were addicted to drugs

Alcohol is the most commonly abused substance among people with bipolar disorder
More than half of those who live with bipolar have also lived with addiction. As such, dual diagnosis - that is, a mental health issue coupled with a substance addiction - is the rule rather than the exception.
The realization that there's a strong interplay between bipolar and addiction prompts more questions. For example, you may be wondering
If I have bipolar and substance abuse issues, what type of therapy do I need?

What approaches are effective?

Where does past trauma come into the equation?

How can I address both bipolar disorder and addiction and heal on all levels?