Treating Bipolar Disorder
Have you ever been on a rollercoaster and experienced the intensity of the ups and downs? But what happens when the ride never stops? This is all too familiar for people who suffer from bipolar disorder.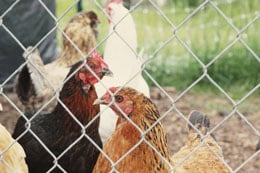 Bipolar disorder is a brain ailment. The hypothalamus, a portion of our brain that controls our cycles (wake/sleep, hunger, energy level, etc.), is either opened wide causing adrenaline to flow or closed shut leaving us with fatigue. Extreme happiness and profound sadness can cycle in moments and it can be a frustrating and debilitating way to live. We help you discover proper medication that targets the hypothalamus while addressing the underlying issues.
A Way Forward From Bipolar Disorder Using Spiritual Psychology
At The Clearing, we treat all mood disorders as the manifestation of an underlying mental and emotional issue. Through the study and application of the Principles of Spiritual Psychology you'll discover the core issue causing your disturbance and heal it. Working through over 120 hours of counseling, coupled with educational workshops and seminars, you will develop a finely honed set of Basic Skills and mainstream counseling strategies you will apply both to your present situation as well as to the oncoming issues that will naturally arise as your life unfolds.