Alcohol Rehab
In order to overcome a drinking problem, it takes professional intervention. The right alcohol rehab center can help you stop drinking and learn how to resist future urges. The longer you allow your alcohol problem to go untreated, the more difficult it will be to reverse. Learn how treatment at The Clearing can help you or someone you love get sober.
Alcohol Abuse vs. Alcoholism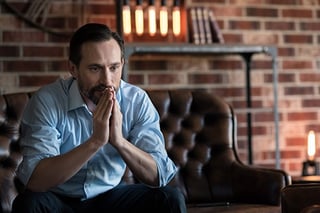 Of all the habit-forming substances in the world, alcohol is responsible for more rehab enrollments than all others combined. Your alcohol problem might cause you to feel isolated, but you're not alone in your struggle.
There are varying levels of alcohol problems. Individuals who suffer from alcohol abuse have a difficult time controlling how much and how often they drink. However, they do retain some self-control. Alcoholics, on the other hand, lack all control over their drinking. Most will continue to drink, even if doing so poses a threat to their physical, emotional, or spiritual well-being.
Alcoholism doesn't develop overnight. It's a gradual disease that develops over time as users drink more regularly and in larger volume. Increased tolerance leads to physical dependence, which makes it more difficult to quit drinking.
Not all people who develop an addiction to alcohol will escalate into all-out alcoholism. Certain factors, such as past traumas and genetics, put people higher risk for alcoholism than others.
Like all diseases, alcoholism impacts people in unique ways. Many individuals with this condition will start drinking early in the day and continue until they go to sleep. It's an ugly and self-destructive pattern that can result in tragedy.
If your alcohol problem has graduated into alcoholism, or even if you feel yourself going down that path, it's time to find professional help. Don't put yourself or your loved ones at risk because of your inability to stop drinking. You can undergo quality alcohol rehab that can help you to get sober and discover helpful relapse prevention tools. The Clearing in San Juan Island, Washington, offers the programs and therapies that you need to achieve this drastic change.
How Our Alcohol Rehab Can Help You
If you're ready to address and conquer your problem with alcohol, you've come to the right place. The Clearing in San Juan Island, Washington, utilizes essential recovery tools and methods that are essential in the fight against alcohol. If you're ready to work hard toward your goals, we'll point you in the direction of true and lasting rehabilitation.
During your time at our rehab, you might participate in some of the following substance abuse programs and therapies:
During alcohol rehab, we'll focus on teaching you basic yet helpful life skills that are useful in maintaining lifelong sobriety. If you expect to remain sober after treatment, you need to learn how to identify your addiction triggers. Understanding your triggers can make all the difference in your long-term results. Our addiction psychologists can help to drastically reduce your risk of future relapse by helping you identify them.
Don't let doubts or fear of failure prevent you from seeking alcohol rehab. You can learn how to stop drinking and start rebuilding the pieces of your life. The only thing standing between you and the sober life you dream of is YOU. Make this important decision to seek help for your problem.
Questions? We're Here to Help
Selecting the right treatment option can be a complicated decision.
Call us as at 425-275-8600 to discuss your specific situation and see if The Clearing may be right for you. It's confidential and there's never any pressure.
We're here to help