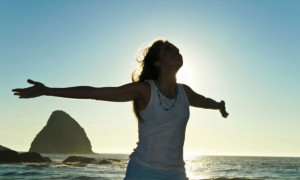 What is self counseling? Why do you teach self counseling as part of your residential rehab program? We get these types of questions all the time and it's a very important discussion, because it impacts staying on course after residential rehab has finished.
In a typical residential rehab program, a participant enters in crisis, with very little control over their daily life. The residential rehab center offers a respite – a chance to change scenery, get away from the triggers of daily life and most importantly, create a safety barrier between the participant and their drug of choice.
Residential rehab can consist of many elements, from working the 12 Steps to 12 Step Alternative programs. While effective, these therapies are designed to work with problems on the table today; the situations created in your present life caused by your behavior. Divorce, financial troubles, health issues, trouble at work – whatever landed you in residential rehab.
No sponsor, no counselor, no will power, no catchy slogans. It's powerful and liberating to be in control.
So, let's say you make a great deal of progress on these issues while in residential rehab, surrounded by counselors, safe from your drug of choice and the triggers of daily life. What happens when you leave residential rehab? What happens when the triggers reappear? What happens when life happens?
If you're like most people in residential rehab, this is where the trouble begins. At the bar in the airport, the first conversations with family and friends after you've left the safety of the residential rehab environment, returning to the work routine, holidays, etc.
This exact situation is why we do things differently. It's not about the 28 days in our residential rehab program, it's about the rest of your life.
Self Counseling Allows You to Retain Control After Residential Rehab
How are we different? We don't just counsel you, we teach you to counsel you. Why? Because once you learn to counsel yourself you never need to rely on another person again. No sponsor, no counselor, no will power, no catchy slogans. It's powerful and liberating to be in control.
What does it mean to do self counseling? To counsel yourself? Exactly as it sounds. You perform - on yourself - the exact same counseling strategies and techniques you've sat through in your counselor's office. The differences are it is infinitely more effective, available 24x7x365, free, and relies on the one person who knows best what's best for you: you. This isn't rocket science; this is time-tested highly effective self counseling skills we teach you so you have them available at every moment as your life unfolds.
It's a little work up front. You learn self counseling, you practice self counseling, and you incorporate self counseling into your life until you master it. But then it's yours. Forever.
Courtesy New Day Holistic Health Counseling
About The Clearing
The Clearing is a residential treatment center located on beautiful San Juan Island, Washington. We created The Clearing in response to the pervasiveness of treatment centers that focus more on luxury than modern, evidence-based therapy.

Our approach is based on healing the underlying core issues that cause addiction. If you'd like to learn more, contact us, or download our free eBook: