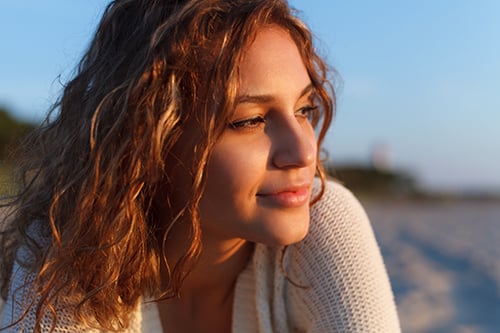 This year, National Eating Disorders Awareness Week is going to last from Feb. 25 to March 4, 2019. The theme of the event is Let's Get Real. Through this national awareness week, advocates hope to highlight stories that people rarely hear about the millions of individuals with eating disorders.
Combating a Growing Problem and Raising Awareness
Even when someone realizes that they have an eating disorder, it is not always easy to get help. Society has countless stereotypes about eating disorders and mental illness. By taking part in National Eating Disorders Awareness Week, individuals can help raise awareness and start conversations about eating disorders.
This awareness week will also be a chance for people to get screened for eating disorders. Once someone realizes that they want to begin the healing process, there are eating disorder treatment programs in Washington state that can help. An estimated 30 million people have some type of eating disorder, but only a small fraction of this number gets the help that they need.
Commemorating National Eating Disorders Awareness Week
Unfortunately, eating disorders have the highest mortality rate of any mental illness. Roughly one person dies every 60 seconds because of an eating disorder. Because of cultural stereotypes, 42 percent of first grade to third grade girls say that they want to be thinner. Society constantly tells people how they should look and how much they should weigh. Unsurprisingly, this attitude leads to problems with how people eat and perceive their body.
Research shows that dieting fads, self-esteem issues, body image problems and fat shaming increase the prevalence of eating disorders. National Eating Disorders Awareness Week works to change the cultural stereotypes and beliefs that fuel eating disorders. Other than raising awareness, this national campaign also offers resources to people who want to seek treatment.
Advocates at the National Eating Disorder Association (NEDA) run the annual event. There will be multiple events held across the country during the awareness week. These include gatherings like awareness walks, educational events, legislative events and body image workshops. Individuals can also take part in NEDA's social media campaign by sharing stories, learning about eating disorders and asking questions online.
Getting the Right Help
Whether someone needs help recovering from traumatic events or has an eating disorder, there are options available. The right treatment center can help clients who suffer from mental health disorders, addictions and traumatic experiences. Clients can discover treatment options such as:
Emotional, mental, physical and spiritual healing
Detox and inpatient rehab
Treatment for underlying core issues
You do not have to let an eating disorder or an addiction control your life. At the right treatment center, you can take the first step on your road to recovery. A rehab center can help you get the care you deserve. To find out how the Clearing can help with your recovery process, contact us today at 425-275-8600.