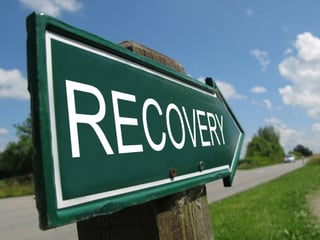 "[Addiction] counselors with little education and less oversight are using outdated and sometimes harmful techniques... there are no national standards for credentialing or training addiction counselors... "
- TIME magazine article: Q&A: What Really Goes on In Drug Rehabs
Further, says the TIME author, "...most treatment centers, even those with extensive financial resources, do not always use best practices."
In this context, we created The Clearing to be an entirely different type of addiction recovery program. After nearly 3 years of helping those suffereing from addiction, over 80% of our graduates report living a clean and sober life.
How did we get these incredible results?
Why are we developing a strong reputation for being among the most transformative and effective addiction rehabs in the US?
A Non 12 Step Rehab - How it All Began

The Clearing started in 2011 with a blank piece of paper. Our founders - Joe Koelzer and Betsy Koelzer - took an unconventional approach to addiction treatment and residential rehab. They wanted to apply evidence-based techniques in conjunction with their training in Spiritual Psychology to create a a process and approach that gives each person the best possible chance of healing.
This clean-slate concept might seem simple on the surface, but think about it: When was the last time you tossed out your old assumptions and started something from scratch? It's more challenging than it sounds … but it's vital to effecting positive change.
The Clearing is a non 12 Step rehab, which means that we go against the dominant grain of addiction recovery culture. But of course, just being different isn't enough.
After all, there are plenty of addiction recovery programs that claim a unique approach by combining a variety of treatment methods. What sets us apart is that it's both unique and effective.
It's different and it works.
Low Success and Prevalence of the 12 Steps Approach
It's no secret that the addiction recovery industry's current success rate is abysmally low.
In his 2014 WBUR interview Harvard Doctor Debunks 'Bad Science' Behind 12-Step Programs, Dr. Lance Dodes estimated Alcoholics Anonymous (AA)'s success rate at 5-10%.
12 Step programs like AA have been the addiction recovery standard for the last 75 years, and they have helped millions of people. However, millions more have worked their program without success.
One reason why AA has such a low success rate is that it was created in 1935, and it has not changed significantly since then. Though we have made incredible gains in the fields of psychology and spirituality in the last several decades, those insights haven't been integrated into 12 Step programs.
Despite the statistics, the 12 Step addiction recovery approach is still by far the most common in use, especially at facilities that accept major insurance plans.
Why?
Largely because it is low cost.
Most 12 Step groups and programs are led by lay volunteers, which is how the programs was designed. The thinking was that if individuals benefited and controlled their own addiction impulses using the Steps, then they would provide the right perspective and guidance for others to do the same. And it would be a way of "giving back" to the community that helped them in the first place.
Even expensive Malibu rehabs like Promises and industry leader Hazelden, rely on some form of the 12 Steps as the foundation for their addiction recovery programs.
12 Steps Alternatives: New Ways to Treat Addiction
But the world is not one-size-fits-all, especially as it related to addiction treatment.
Due to popular demand, many 12 Step Alternative addiction treatmen programs have sprung up. Increasingly, people are opening up the possibilities of new ways of treating addiction.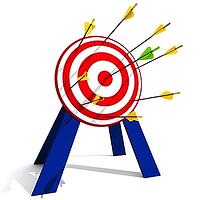 Knowing what to include is important, but so is knowing what to exclude. As NYT Bestselling author Greg McKeown writes in Essentialism:
"There is tremendous freedom in learning that we can eliminate the non-essentials, that we are no longer controlled by other people's agendas, and that we get to choose. With that invincible power we can discover our highest point of contribution … to the world."
The Clearing's 28-day addiction recovery program represents a distillation of that which is most essential to lasting recovery. In short, no part of it exists just to fill space.
An Addiction Program That Includes What Works, Not What Insurance Will Pay For
Rather than thinking about traditional residential rehab practices or what insurance would pay for, we drew up a list based on what would really help those suffering from addiction to heal.
As a result, we focus on the underlying core issues that limit the lives of individuals with addiction.
Here's a quick overview of our most powerful contributions and the reasons why they matter most.
12 Step Alternative


This allows us to utilize the most effective and holistic strategies for healing and lasting recovery, and avoid the detrimental aspects of 12 Step philosophy, such as professions of powerlessness and victim language.


True Dual Diagnosis Treatment

In our experience the vast majority of people struggling with addiction actually have what's called a

dual diagnosis

, which simply means there is an underlying mental or emotional issue connected to the addiction. Our addiction treatment approach is centered on the Principles of Spiritual Psychology, which seeks to heal the underlying core issues that cause the addiction.




Holistic Healing Approach


Often relapse occurs when a one-dimensional approach is employed, for example behavior modification. We address all

four levels of self

with evidence-based treatment methods: The physical level (what we do ), the mental level (what we think and believe), the emotional level (what we feel), and the spiritual level (who we truly are).



120+ hours of individualized professional therapy


This ensures that counseling is customized for the unique needs of the individual. Each person's core issues are unique, and thus, an entirely group-based approach fails to address specific mental and emotional issues that fuel addiction.



Group therapy and psychological workshops


These promote new learning and offer each person the chance to practice new interpersonal strategies and receive support. Group therapy is especially important in teaching

self-counseling

so graduates will leave The Clearing empowered with the tools they need to live they life they want.
A Comparison to Traditional Addiction Rehab Programs
Our unique addiction recovery program has helped to change the lives of our graduates because it includes proven, evidence-based therapeutic techniques.
Here are a few traditional recovery practices, what we do differently, and why.
| | | |
| --- | --- | --- |
| Traditional Addiction Rehabs | What We Do | Why We Do It Differently |
| Admit anyone who'll pay | Admit only around 20% of applicants after a thorough interview process | We care about healing. People who aren't ready or aren't serious about recovery are a distraction to those who are. We also recognize no one approach is right for everyone. |
| Program based on a set of 12 spiritual principles | Program based in in Spiritual Psychology | Spiritual Psychology is a holistic approach addressing all four levels of self: physical, mental, emotional, and spiritual. It's focused on healing core issues. |
| 90-day inpatient stay | | A 90-day program doesn't guarantee the best success rate. The real issue in residential treatment is not the length of time but healing the underlying issues that lead people to turn to substances. It is more about the amount of counseling than the length of treatment. |
| Having people enter rehab at random, all starting and ending at different times | Begin and end as a group | By moving through treatment as a group, participants have a more linear, cohesive, and supportive experience, without disruptive distractions. |
| Emphasize the need to go to meetings constantly, always dependent upon group for sobriety | Provide self-counseling strategies (along with group processes) | You are empowered to make positive choices; rather than depending solely on external accountability; you cultivate internal accountability as well. |
| Shared rooms and baths | Private & semi-private rooms and baths | Your privacy and sense of personal safety is important to facilitate healing. |
| Either overly austere or highly luxurious atmosphere | A comfortable, welcoming atmosphere | Our Program is about healing, not vacation time; we purposefully exclude spa-type services in order to help Participants focus on the real reason they're here. |
| Medical detox on-site | Participants must complete detox prior to program | Having participants complete medical detox before arriving allows them to heal faster and make the most of their stay. |
| Hide or obscure full addiction treatment cost; bill separately for lots of incremental charges | Cost transparency: our complete 28-day program costs $35,000 (and insurance coverage and financing is available). Click here for a price comparison chart. | It's our intention to be up front and transparent about residential treatment cost. No hidden, unexpected or incremental charges. |
An Addiction Recovery Program of Empowerment and Deep Healing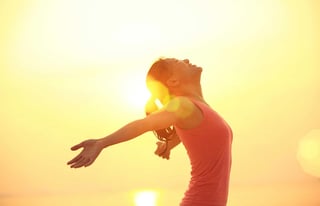 Other addition treatment programs ask people to state that they are powerless over their addictions; we see things differently.
We don't see people as broken or diseased, but in need of addressing the core issues they may have avoided in their past treatment programs.
For many practitioners in the addiction recovery space, addressing core issues is unfamiliar and at times uncomfortable.
As a result, they tend to avoid asking the really important questions that lead to real recovery.
Not only do we ask those hard questions, but we have built our entire program around helping our participants understand those root causes, empower them with the tools of self care, and leave our place a transformed person on a new trajectory.
Learn more about our transformative approach by downloading our free eBook, Healing Underlying Core Issues.