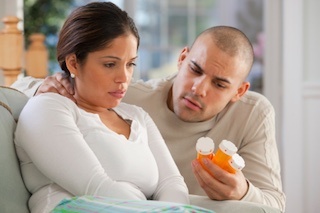 What was the moment you knew for sure that your spouse was addicted? Maybe it was discovery of a hidden cache of booze or pills, or the phone call informing you that your spouse was in police custody. Or perhaps it wasn't a single dramatic incident, but rather the slow piecing together of seemingly-unrelated behaviors such as increased irritability and secrecy.


However you found out, one thing is certain: your life has changed in light of this truth. You've had to summon inner strength to keep moving forward rather than sinking back into denial.

Acknowledging a spouse's addiction takes a great deal of personal courage, as does seeking support and treatment.

If you've recently come face-to-face with the hard reality that you're living with someone who is struggling with substances, there are some things you need to know.

As you read, remember the human tendency to revert to black and white thinking when troubling situations arise.

We perceive our situations as either good or bad, hopeful or hopeless.

We consider possible solutions that are either overly simplistic or utterly impossible, and then we get frustrated when they don't work out!

It's important to avoid wishful thinking and easy fixes as well as gloom-and-doom thinking and despair. Finding a middle ground isn't always easy, but it is possible. The bad news is there's no easy fix, but the good news is that help is available and there is hope.
Your Addicted Spouse: The Bad News
1. If your spouse is really addicted, they can't "just stop."
Addiction isn't a question of low willpower. Rathe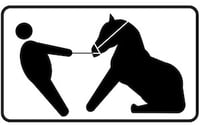 r, it's a complex physiological and behavioral condition.
In order to break the addictive cycle for good, the individual must explore the underlying core issues that drive their addiction. Only then are they empowered to make different choices over the long-term.
2. Things often get worse before they get better.
Living with someone who is struggling with addiction can mean erratic behavior, binges, and escalating violence. Individuals and families are often reluctant to seek help until their situations have deteriorated dramatically.
But contrary to what you may have heard, they don't necessarily need to hit bottom before getting help. A willingness to work through the process of positive change is enough.
Additionally, the process of getting healthy usually means relationship dynamics are going to change, and some of these may feel unnerving to you.
Generally this means having to let go of controlling or conversely co-dependent tendencies. Be prepared for this and give your spouse room to grow. And don't try to be their therapist!
3. You can't convince your addicted spouse that they need treatment.
It's tough but it's true: you can't make your spouse want recovery. In order for the process to work, they themselves have to want it. Someone caught in the addictive cycle must have the internal motivation to facilitate lasting change.
Why is personal motivation so important?
Because healing from addiction entails uncovering and healing underlying core issues and it takes courage and desire to do this.
No one can do the actual work for them, they have to do it themselves.
As we wrote in our blog post Breaking the Addictive Cycle:
"When we have an internal stimulus, for example the urge to use alcohol or another substance, something has been triggered inside. If you get down to the root of the issue, discovering the real issue can catapult you to incredible depths of healing."
The recovery process can initiate tremendous change and growth, but an individual must be willing to do the work and participate in order for the healing to happen.
4. Recovering from addiction takes an investment of time and resources.
Changing the entrenched behavioral patterns of addiction is not easy, and it can be costly as well.
When you consider the detox, rehab, and counseling fees as well as relationship and opportunity costs, the numbers can be significant.
And since alcohol and drug addiction is a family disease, you will need support of your own in order to participate in your partner's healing.
Your Addicted Spouse: The Good News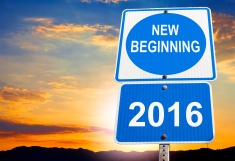 1. There are resources and support options available to you and your loved one.
Though you may feel alone in your dysfunctional home life, you are definitely not the first family to face addiction. There is real help available for you and your spouse.
Myriad support networks exist, both in person and online. For example, the articles in our digital Resource Center address frequently-asked questions on mental health, therapy, spirituality, and more.
2. New addiction treatment approaches draw from recent advances in psychology.
Psychological research has come a long way in the last decade, and 12 Step programs are no longer the only game (or even the best game) in town for treating addiction. Doctors and therapists are drawing from current research on human development, spirituality, and science that allows us to explore the inner workings of the brain, body, and spirit.
12 Step Alternative treatment centers integrate these modern findings into their programs. Given this, many families are seeking alternative addiction treatment options.
3. Many people do recover from addictin when they get the right help.
We see it happen every day at The Clearing: people with dual diagnosis receive support and then overcome their addictive behaviors. The Clearing is a 12 Step Alternative program, which means that we integrate teachings from The Principles of Spiritual Psychology, evidence-based therapy approaches and mindfulness practices in our residential treatment program.
4. In recovery, life and relationships get better than you've imagined.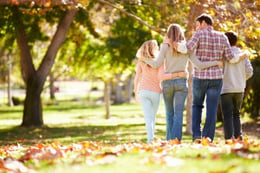 In most cases the roots of the addiction have been around a long, long time. You've likely never experienced the full potential of trust and intimacy in your relationship because the underlying issues have always been there, like a ball and chain.
The path to recovery may be steep, but the view from the top of the metaphorical mountain is a great one.
When individuals do inner work, face up to fears, and work through emotional struggles, they are empowered to love more freely and powerfully than ever before.
How to tell if your spouse needs treatment
If your spouse's struggles are interfering with their ability to function normally, they need addiction treatment. However, each family is different; there's no "one size fits all" recovery program. Take your time and research the options available for addiction help.
Some choose outpatient therapy because it allows them to live at home and continue work, school, or other commitments while undergoing treatment. Others need the structure and support of an inpatient, residential approach in order to effect lasting change.
Getting Addiction Help
At The Clearing, we offer a Non 12-step residential rehab and recovery Program specializing in Dual Diagnosis. Even if we're not the right fit for you and your family, we're available to discuss your situation and assess next steps.
So contact us today and begin your healing process, or learn more by downloading our Free eBook: