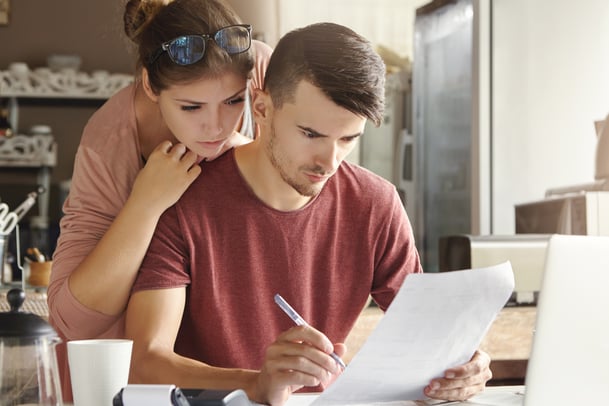 OK, you've made the commitment mentally. You've decided to go to alcohol or drug rehab and solve your problem hopefully for good.

But have you thought how to pay for rehab? Does insurance cover rehab? If so, how much?
Is Rehab Covered by Insurance?
The simple answer is yes.
You'll have to check with your individual provider, but virtually all private insurance programs include some benefit for drug or alcohol rehab. This includes outpatient and inpatient residential treatment.
ObamaCare (Affordable Care Act) has also included substance abuse disorders as one of their 10 elements of essential health benefits. In other words, all the policies sold through the Health Insurance Exchanges must include benefits for addiction treatment.
In addition, the Mental Health and Addiction Parity Act of 2008 requires health insurance companies to provide mental health and substance abuse disorder benefits that are comparable to the medical and surgical care that are provided under the same policy.
In-Network vs. Out-of-Network Insurance Coverage
There are 2 types of health care service providers from an insurance company's perspective: in-network and out-of-network.
What does this mean exactly?
An in-network service provider is a doctor, company, or service organization that has joined an insurance company's "network" of preferred providers. The service provider typically meets certain criteria established by the insurance company, and in return for being accepted into the network, provides a discount on services to the insurance company's policy holders. By definition, the number of service providers in-network is smaller and a subset of all service providers, so selection is limited.
By comparison, an out-of-network service provider is just that - out of a particular insurance company's network of preferred providers. Most insurance programs still provide coverage if you decide to attend an out-of-network inpatient residential rehab, but just not as much.
In-Network

Out-of-Network

Pros

More insurance coverage
Discounted rates
Less out-of-pocket costs

More options
Choose the provider or doctor you want
Still covered by most insurance

Cons

Fewer options
Your doctor or preferred rehab may not be in network

Less insurance reimbursement
Pay more out-of-pocket costs
How Much Does Rehab Cost with Insurance?
There is a wide spectrum of coverage for inpatient rehab. Depending on your plan and the addiction program you choose, insurance can cover anywhere from 10-100% of program costs.
Insurance Reimbursement for Rehab Formula
We've found that the amount you can expect to pay out-of-pocket for inpatient residential rehab will be a function of the following four factors / variables:
How many days you're in residential addiction treatment;
How many days your insurance company approves for reimbursement;
Your deductible
Your maximum out-of-pocket benefit
Most insurance companies allow you to have as many days in residential treatment that they deem medically necessary. Our residential treatment program is 28 days in length. Based on our experience, about 60% of our participants get the full 28 days of coverage approved by their insurance carrier. The other 40% or so get something less than 28 days approved - for example, 15, 20, even 26 days approved - and that varies by carrier and policy.
Hypothetical Example of Rehab Cost with Insurance
Here's a hypothetical example of what it would cost an individual for a typical 30-day inpatient residential rehab program:
Price of rehab without insurance = $1,250 / day
Number of days in treatment = 30
Total cost of rehab for 30 days = $35,000
Number of days approved = 25
Amount reimbursed / day = $750
Total amount covered by insurance for 25 days = $18,750
Unmet deductible = $5,000
Maximum out-of-pocket = $20,000
Insurance contribution to rehab costs:

Net personal contribution to pay for rehab:

What Some Insurance Providers Pay for Rehab
If you ask your insurance company how much they'll pay for out-of-network inpatient rehab, you probably won't get a straight answer. That's why we're including this hard-to-find information, based on our experience as a non 12-step rehab.
Insurance Carrier
Est. Daily Reimbursement
Total Covered for 30 Days
(if approved, before deductible)
Kaiser Permanente (PPO)
at least $1,250
at least $37,500
Cigna
$1,000
$30,000
Premera
$950
$28,500
United Health
$625
$18,750
Aetna
$700
$21,000
Humana
$550
$16,500
Anthem
$450
$13,500
Regence
$230
$6,900
Blue Cross Blue Shield
$230
$6,900
Notes:
United Health out-of-network benefit generally is 50% of the daily rate billed by the provider
Aetna requires a rehab to be JCAHO certified to receive any benefit.
These numbers are examples of coverage in Washington State, and represent the best of our knowledge as of this writing. Rehab insurance coverage may vary in different states.
Remember that your insurance company is going to take out your deductible and your maximum out-of-pocket benefit before they give you any reimbursement.
How We Work With Insurance To Pay For Rehab
If you attend our non 12 step rehab, we submit a Verification of Benefits (VOB) on your behalf; this allows us to receive an explanation of benefits directly from your insurance carrier.

Once we receive this information, we prepare a detailed summary for you, including our best estimate of how your personal insurance policy applies to our program.
We are aware that excellent residential addiction treatment represents a challenging investment for some, but remember, the combination of insurance, savings, family, and other financing helps most assemble the resources they need. See more on how to pay for rehab.

We work with insurance companies every day to get you the most coverage possible to cover your cost of rehab. Here is the process:
We request pre-approval from your insurance company as soon as possible.
The term "pre-approval" can be misleading; often, we're only allowed to ask for insurance approval after you arrive for addiction treatment. In that case, within 24 hours we do a psychosocial assessment and send it in to your insurance carrier.
The insurance carrier will then grant a certain number of days of coverage.
Typically, insurance companies will grant you 6-14 days of residential treatment coverage to start. At the end of that period, we do a utilization report, which is a progress report of how you're doing. We then submit that report to your insurance carrier for you. Given that the time frames vary by case and by carrier, we may go through this submission process 2-6 times while you're here.
Based on that report, your insurance decides whether to grant you more days of coverage.
If no more days are granted, we go through the appeals process on your behalf. Typically, we get to make two appeals as a provider. We may do a peer-to-peer review process, in which our staff doctor talks to their doctor. If the appeals don't work, you do have the opportunity to appeal the decision after you go home. However, our team works diligently to get you every penny of your insurance reimbursement that is available.
How Much is Rehab Without Insurance?
Inpatient rehab costs range from under $10,000 to over $100,000 for a 30-day program.
For inpatient drug and alcohol rehab, people check into a facility to focus on sobriety and healing. Housing and meals are included in the program cost.
Here's a list of what to expect for private-pay inpatient drug and alcohol rehabs at various price points.
Learn more about how much rehab costs.
---
Inpatient Rehab Costs: $5,000 - $20,000/month
Institutional atmosphere

Large number of participants

12 Steps programs

Generally less experienced, under-trained staff

Lower quality residences

Generally, you'll stay in a home in a residential neighborhood with 2-4 bedrooms and at least 2 people per room.

These setups often have challenges with limiting access to substances and other controls.

Cafeteria food

Shared rooms and bathrooms with large numbers of roommates

Admissions standards tend to be more lax; includes individuals attending to avoid jail time
---
Inpatient Rehab Costs: $20,000 - $40,000/month
Greater diversity of programs

Fewer participants


Typically 12-steps, with a few non 12-step options

Higher-quality accommodations and meals

Shared rooms with one or more roommates

Wide variety of participants

Wide range of program quality
---
Inpatient Rehab Costs: $45,000 - $65,000/month
Higher-quality overall experience

More non 12-step options available

Better quality rooms and meals

Private or shared room with one roommate

Smaller groups

More individual attention

More substantive program content
---
Inpatient Rehab Costs: $65,000 and up / month
Hotel-style accommodations

Vacation-type activities

Beautiful scenery and surroundings

Private rooms and baths

Individualized, custom-tailored programs

Smaller groups

Luxury additions such as spa services
Taking the Next Step
We'd be glad to help you explore all of your options for Addiction Treatment Financing. Call (425) 275-8600 for a confidential conversation.