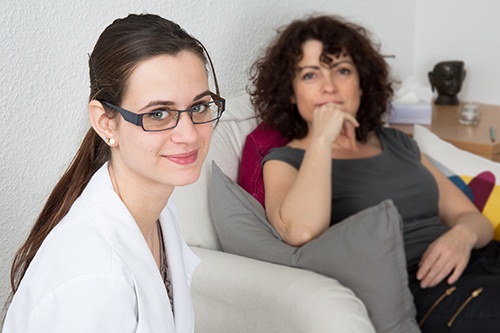 Taking the 12 steps on the journey to overcome drugs or alcohol may not be the right solution for most people. They may find that the best non 12 step rehab programs have more to offer as they struggle with an addiction.
Recovery requires an effective approach. Choosing from more than one option can in itself be empowering.
How the Best Non 12 Step Rehab Programs Differ from the Traditional Approach
A major difference between non 12-step rehabs and the traditional 12-step programs is how they view addiction. The traditional method focuses on the alcohol or drug as the primary problem. In other words, a person could avoid troubling circumstances if they weren't addicted to drinking or using. 12 step programs believe that addressing the issue of drinking or using resolves the problem completely.
While non-traditional treatment doesn't dismiss the importance of alcohol or drug dependence, this method focuses more on uncovering underlying issues. Non 12-step recovery believes in treating both the addiction and underlying issues at the same time.
The emphasis on needing a higher power to overcome addiction can remove the importance of personal responsibility. Facilities that adopt non-traditional recovery programs seek to empower people to change their lives.
Offering change and support encourages people with an addiction to find motivation within. They use this strength to overcome dependence. Pushing past the uncomfortable moments of finding intrinsic motivation helps relapse prevention once the person leaves the facility.
Why You Should Consider the Best Non 12 Step Rehab Programs
The traditional method for overcoming addiction has been around longer than non 12-step programs. Yet, as more people benefit from alternative treatments, the more the behavioral health community embraces them.
Non 12-step rehabilitation might work best if you object to the spiritually oriented nature of 12-step programs. You might be more receptive to the activities of a secular recovery program.
Any program that uses fear-based terminology to push people into giving up an addiction could do more harm than good. A person needs something to combat falling into addictive behaviors when fear is no longer a factor.
Non-traditional methods use positive approaches where past behaviors don't define your present or future.
Find the Best Non 12 Step Rehab Programs
This might be your first time looking for a suitable program to treat an addiction or you are returning. Either way, looking for the right fit in different substance abuse programs can make a difference in the outcome. Effective programs should identify and focus on treating core issues behind your substance use. This is what you will find in a non 12-step program.
The Clearing offers an excellent alternative option for anyone who is serious about achieving sobriety long-term. Our addiction treatment program stresses empowerment and personal responsibility.
We are located on the secluded San Juan Island in Washington. Our recovery programs emphasize treatments such as:
Take the first step toward the healthy, sober life that you deserve. Pick up the phone right now and call 425-275-8600 for an alternative approach to traditional recovery programs.