Tour
The Clearing isn't just another rehab center. While we offer treatment grounded in Spiritual Psychology, we never compromise the comfort or privacy of our guests. Take a tour of our facility and learn about The Clearing difference.
Our Facility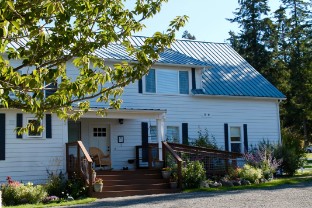 All of our facilities sit on a picturesque, 64-acre stretch of working farmland. In fact, our farm is one of the things that sets us apart from other rehab centers.
Studies show that animal therapy is a great way to reduce stress. Our animal therapy farm program helps heal the mind, body, and spirit. Some of the animals that we have at The Clearing include:
Goats

Chickens

Dogs

Cats

Horses
Our clients experience intense joy while caring for and interacting with the animals on the farm. On the flip side, the animals get the loving attention and contact that they crave. This mutually beneficial relationship creates a unique ecosystem that people can't find anywhere else.
Food and Scenery
Nutritious meals are often an afterthought for many rehab centers, but not at The Clearing. We have an on-site chef that creates custom and unique dishes. These include fresh and local ingredients to create a signature taste that you can't get anywhere else.
Food is only as good as the place in which you enjoy it. San Juan Island provides the perfect backdrop. This island is nothing short of paradise with deep blue waters and deep green forests. The area is the perfect getaway for people to truly focus on rehab.