Tour

The following are several pages which share a visual perspective of The Clearing. We're located in a stunning and picturesque locale, there's no denying it. But don't let that overly influence your decision to attend. We hope you'll evaluate our Program content with your full attention, researching and informing yourself on the Program, the philosophy of Spiritual Psychology and how we're different from other programs. We invite you to call and personally visit with a founder to answer your questions and help explore how this Program will address your issues, goals and individual situation.
All photos on our site are from our location on San Juan Island unless noted otherwise. Yep, those cookies are real!
Location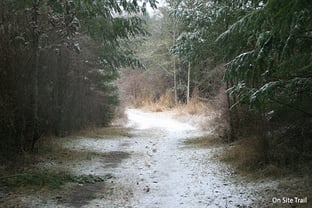 The Clearing is located on a former equestrian estate on 43 picturesque acres on San Juan Island. San Juan Island is located off the Washington Coast; serene, picturesque and rich in history.
Dining

Meals are often not a priority for many rehab centers, but not at The Clearing. We have three talented chefs that create and implement your dining program. Meals include fresh and local ingredients, thoughtfully prepared and beautifully presented so dining is a restorative, comfortable and nutritious break from your day.

Food is an important aspect of being in our care. We understand you aren't home, able to choose and prepare your favorites as you are accustomed. So the responsibility falls to us to ensure you have pleasing, beautifully and tastefully prepared nutritious food at every meal. It's one more thing we can do for you and one less thing you have to worry about. A tremendous amount of thought and preparation goes into making your meals satisfying and delicious.
Accommodations
Take a tour of our accommodations

Food
See examples of delicious meals.

San Juan Island
Located 75 miles north of Seattle, WA, San Juan Island is the perfect location to undertake transformational change. See more at Pacific Northwest Paradise.

Getting Here
Getting to San Juan Island is a memorable trip and can be accomplished in two equally beautiful ways. The ferry ride to San Juan Island is a breathtaking experience; equally stunning is a short flight over from Seattle International Airport. Let our talented and experienced team support you in making your travel arrangements smooth and stress-free.