The Clearing Reviews and Testimonials
Graduate Stories and Profiles
John L.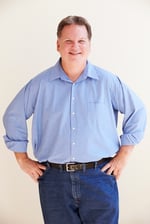 Background:
50 years old
Lives in Seattle
In a relationship with his girlfriend
Attended some college
Works in the transportation industry
Conditions:
Life Before The Clearing:
Over the last few decades, John battled with depression, leaving him feeling helpless and hopeless. In addition to alcohol abuse, he smoked a ½ pack of cigarettes a day. He also suffered from anxiety, panic attacks, vision deterioration, sleep disturbances and loss of appetite.
Besides dealing with health problems, John faced legal troubles caused by receiving 3 DUIs. He also had a rocky relationship with both his girlfriend and his father.
John attended a traditional 12 Steps program about 5 years before participating in The Clearing. He also received outpatient addiction treatment at a local medical facility. These treatments worked temporarily, and he managed to stay sober for about 10 months before the addiction problem resurfaced.
This time, John went through chemical detox and then attended The Clearing. The chemical detox was short – less than a week – and just removed the substances from his body safely. He was physically clean, and now was prepared to address his underlying core issues.
Life After The Clearing:
Since graduating from the Program, John is living life on his own terms. He's now working at a job that he really enjoys, and he improved his relationship with family, especially reconciling with his father. Overall, he is doing well and loving life.
Debra A.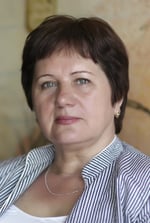 Background:
51 years old
Lives in New York City
Widowed with two daughters
College graduate
Licensed practical nurse (LPN)
Conditions:
Alcoholism and addiction to Xanax
Depression & anxiety
Life Before The Clearing:
In the last few years, Debra dealt with intense grief from the loss of both her husband and father. Debra abused alcohol since she was 14 years old. She was also addicted to Xanax since 2008 to help cope with both depression and anxiety. Debra also had a strained relationship with her mom and kids. Her depression and anxiety became so severe at one point that it made it difficult to perform simple daily tasks. Even worse, she ended up losing her job in elder care.
Aside from going through a short chemical detox program that removed substances from her body safely, The Clearing was her first experience attending a rehab program.
Life After The Clearing:
Debra went back to school after graduating from the Program. She is also more self aware of her relationship with her family. For example, she applied the skills she learned at The Clearing to deal with a family issue during the holidays. Rather than letting the anger from that situation overwhelm her, Debra recognized the issue for what it was, and dealt with that issue in a powerful way. Debra has not used any drugs or alcohol since June 2015, and she noticed how the entire dynamic of her life changed for the better.
Dan M.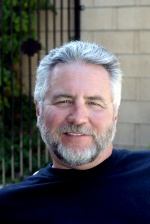 Background:
42 years old
In a relationship with his girlfriend, no kids
High school graduate
Entrepreneur who owns and manages 5 restaurants
Conditions:
Alcoholism
Depression & anxiety
Life Before The Clearing:
Before coming to The Clearing, Dan had a dual diagnosis condition – both depression and alcoholism. He also dealt with anxiety and trauma from an abusive childhood when he was sexually assaulted as a kid.
As a way to cope with these issues, Dan would binge drink every 2-3 weeks, which often lasted a whole weekend. His alcoholic addiction lasted for almost 30 years. This caused him a lot of stress at work, and he experienced insomnia, feelings of withdrawal, decreased energy and moodiness. He also gambled, had relationship issues, including a shaky relationship with his long time girlfriend, and avoided social interactions.
Life After The Clearing:
Dan had never been to treatment before attending The Clearing. Since graduating from the Program, he made positive changes at work to support healthy behaviors in both himself and his employees. This includes taking time for needed rest, setting intentions and writing affirmations. He also feels reenergized, grounded, accomplished, patient and calm.
Dan has repaired his relationship with his girlfriend. He's now thriving as a successful entrepreneur in the restaurant business. He's also using the tools he learned at The Clearing with his employees, which has improved the work environment. He is supporting their well-being and balance in the workplace.
Mary O.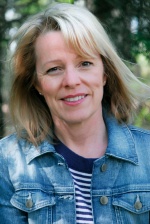 Background:
50 years old
Married with two children
Has an active law practice
Conditions:
Alcoholism
Depression & anxiety
Life Before The Clearing:
Mary had a dual diagnosis condition – both alcohol and depression. Her depression was so severe that it kept her in bed for most of the day. Her addiction lasted for nearly 30 years. She also suffered from anxiety, insomnia and hopelessness which left her feeling emotionally disconnected from her friends and loved ones.
Her alcohol addiction caused her to black out a few times which led to physical injury. It also caused a few negative behaviors, such as driving while intoxicated, neglecting social outings with her kids, avoiding work, and damaging her relationship with her husband, kids and the rest of her family. Mary's loved ones lost trust in her, and she lost stability in her life.
To deal with these issues, Mary tried a 12-steps program. It was initially effective and she stayed sober for 79 days. But she returned to alcohol, driven by core underlying issues that were not addressed in her 12-Steps program.
Mary realized she needed to solve the root of her issues and committed to come to the Clearing. She went through a chemical detox before starting the Program to remove the substances from her body safely, which allowed her to focus on the transformative work and healing.
Life After The Clearing
Since graduating from the Program, Mary created more balance in her life and is living in the "now". She repaired her marriage and relationship with the rest of her family. She is using intentions to help her stay anchored at work, and is constantly advocating for her own mental and emotional well being. She is thriving at her law practice, and advocates for herself and others with substance and mental health issues.
Testimonials About The Clearing
The Clearing exceeded my expectations in so many ways.

The atmosphere at the farm was very peaceful, welcoming and comfortable. There is no comparison to other facilities, which tend to be chaotic and more institutional. I felt very welcome, comfortable and respected by all staff.

The Clearing's spiritual psychology model taught me so much about myself and healing, and gave me the tools I need to continue to heal.

The food was absolutely amazing, home cooked, healthy. The cooks were accommodating and friendly. I can't say enough about my experiences at the clearing, many fond memories and life-long bonds and friendships!

- K.N.
---
When I was deciding to go to the Clearing, I kept insisting that "I needed a safe place to fall." Joe said that they would do their best. They certainly did! The people at the Clearing are some of the most genuine, loving people that I have ever met.

The curriculum that they have created WORKS!

The experience was incredible. The spiritual growth that happened to me in this program was absolutely amazing!

The Clearing gives you a structure for not only healing and learning but for life! Right down to the dinner at 6:00pm and the morning hike at 7:00am, it was all important. And, the food was wonderful! I never thought that a "treatment" facility could be such a loving, safe place. I have such fond memories of all the experiences that I had there.

It was the hardest thing that I have ever done. But, I am so grateful!

- K.P.
---
This is by far the finest facility for those troubled with addictions, personal trauma, or emotional problems that are creating a problem moving forward in life.

I am a graduate of The Clearing, and they changed my life. Everything that was on the website was proven true to me upon my entrance, and I left there a changed person. Now, it is within my control to heal and examine any issues in my path to a better life. I no longer turn to mind altering substances or to the expensive thrills of gambling.

I have the inner peace and wisdom to look at what is bothering me and fix it using tools that I learned through the program.

- P.J.
---
My experience at The Clearing was nothing short of transformative. I am, finally, me--really and truly ME!

Thanks to the unconditionally loving and supportive staff, I was able to learn how to love myself completely for the first time in my life. I have acquired a new set of tools that I will be able to carry with me for the rest of my life, enriching my experiences and allowing me to live truly and fully.

Committing to the 28-day program at The Clearing is, simply put, the best gift that I have ever given to myself.

I am forever and deeply grateful.

- C.R.
---
Words simply cannot express how much Joe and Betsy have helped me overcome my struggles and discover who I truly am behind all of my layers.

What they do at The Clearing truly is life altering, and for that I'm eternally thankful.

- B.J.
---
My family is grateful to The Clearing and the dedicated, caring staff for working with our loved one to bring her out of a downhill spiral she'd been on for years.

This was not our first treatment center but after The Clearing we realize we wasted much money & precious time getting her where she needed to be. We learned that addiction isn't only about pills & a bottle. That's what we see on the outside. Her emotional issues were deep rooted and was a significant/difficult process to uncover & start the healing process.

The Clearing, thru loving staff members, taught her about healing, transformation, and "pulling out the splinters" from the inside. Painful, hard work, but life saving & so worth all of it. The tools she has learned has given her purpose, direction & HOPE. The family benefited greatly from the time we spent learning the program & about the treatments.

I can't praise The Clearing enough and couldn't be more thankful for the results.

Highly recommended. Worth every cent & time spent. Be well.

- S. T.