Recovery Resources
At The Clearing, we want to make sure that you have quick access to recovery resources. It's easier for people to make a decision when they have access to resources and information.
About The Clearing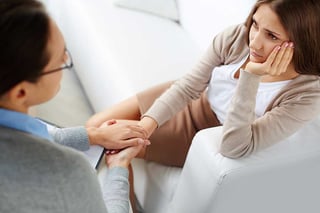 Our recovery facility sits on 64 acres of working farmland. As part of our program, we require you to help us with the farm work. Giving you something to do gives you a sense of purpose and aids recovery.
At The Clearing, we focus on four main pillars of recovery. These pillars include:
Physical

Emotional

Spiritual

Mental
Focusing on these four aspects allows us to provide quality addiction support. However, we don't just handle addictive behaviors. We also help people with:
12-Step vs. Non-12-Step Recovery Resources
Our non-12-step approach sets The Clearing apart from other rehab centers. 12-step programs lock individuals into steps that they have to follow in order. Unfortunately, studies show that 12-step programs are only successful about 5% of the time.
Our 12 steps alternative approach allows us to customize plans to fit your individual needs. Our program provides more flexibility during recovery and is successful 80% of the time. More importantly, this approach focuses on discovering the root cause of addiction to help prevent relapse in the future.
Let The Clearing Help You Overcome Your Addiction
During our 28-day program, you'll participate in over 120 hours of individual counseling. We offer a spiritual atmosphere that's non-denominational.
The Clearing also offers a treatment guarantee. If you fall into relapse, your second time through treatment is free. We offer this guarantee because we're here to help rather than profit from your addiction. We're also confident in the services that we provide, which is why we offer recovery resources to keep you informed.