Admissions
At The Clearing, we take our admissions process seriously. Many rehab centers hit their clients with hidden charges and unexpected fees. We hide nothing from you, which helps make the entire process easier. We also work with you on payments so that you can get the help that you deserve.
Admissions: Insurance and Financing Options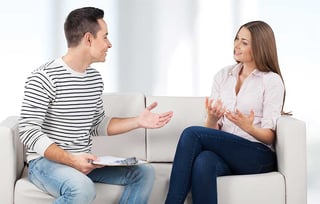 Most insurance plans help clients cover residential rehab costs for addiction and substance abuse issues. We help you get as much money back as possible from your insurance company. The Clearing works with outside experts to ensure that you get your entire reimbursement. Depending on your plan, insurance companies typically cover between 30–80% of the entire cost.
We also strive to create affordable residential treatment cost pricing plans. To make our plans more affordable, we offer financing options. We know that getting treatment is a sizable investment. Even with the help of insurance, some people can't afford the entire cost upfront.
The Clearing works with Prosper Healthcare for addiction treatment financing. This option makes it easier to get the help that you need with a payment plan that you can afford.
What Is Included?
Our 28-day program includes numerous fantastic benefits that you won't get at most other rehab centers. For example, we know that privacy is important for our clients. That's why the cost of admission also includes private & semi-private rooms and baths. Our admissions program also covers the cost of all food, which includes beverages and snacks.
Unlike some rehab centers that charge extra for aftercare support, our program includes aftercare. All of our guests enjoy 24-hour, seven-day-a-week staff supervision. We provide psychiatric and nutritional assessments as well. Most importantly, you'll receive over 120 hours of individual counseling.
About The Clearing
Before enrolling with us, we believe that it's important to learn more about our San Juan Island facility in Washington State. We pride ourselves in specializing in substance abuse, mood disorders, and other conditions.
Unlike some rehab centers that take a 12-step approach, we use a 12-steps alternative method. This kind of approach lets us provide reliable care that focuses on getting to the root cause of your addiction.
Our sessions run for 28 continuous days. While this sounds like a long time, we built this program on progression. We dedicate Monday through Saturday to alternative therapies and active sessions. Free days are on Sundays, when you can enjoy our various amenities.
We also take a therapeutic approach to treating substance abuse issues. At The Clearing, we apply Spiritual Psychology principles to address underlying emotional and mental issues that can cause addiction.
The Clearing Is Here to Help You Down the Path to Recovery
We promise to give all clients our full attention and help them down the road to recovery. We create a custom program session schedule for each client. Some of the programs that we offer include:
Inpatient rehab

Individual therapy

Group therapy

Dual diagnosis treatment

Family therapy