Women's Rehab Program
Gender-specific treatment provides many benefits co-ed treatment cannot. For instance, a women's rehab program offers drug and alcohol treatment that focuses more on trauma and relationship resolution. Women heal from their past issues in these programs, which allows them to rebuild a healthier life with greater hope for the future.
Women's Addiction Issues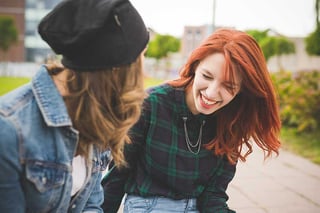 For women, feeling safe during treatment is of particular importance. This need for safety includes privacy and security in dealing with past sexual trauma or abuse. Trauma often feeds substance abuse among females, so they need to address these deep-seated underlying issues in order for their addiction to heal.
Women suffer lower rates than men for entry to and completion of alcohol or drug addiction rehab. Safety and comfort among other women help females focus on their own healing and recovery. They also need supportive, understanding people around them, such as other females in treatment and staff. In rehab, women build relationships they can rely on for the rest of their lives.
How Women's Rehab Works
In a women's addiction treatment program, women focus on their gender-specific addiction and recovery needs. These needs include treatment of issues relating to body image, eating disorders, past trauma, personal fulfillment, motherhood, and reproduction.
Childcare issues pose significant problems for women's rehab participants. Childcare leads many women to leave rehab before program completion. Many women want help from women's rehab, but risk losing their children to the state if they go into treatment. Even when they gain childcare for the rehab period, it's harder for women to focus on their own needs beyond parenting pressures.
Women's recovery programs break down these treatment barriers. These programs help women rebuild self-esteem, personal empowerment, hope, and confidence for long-term recovery. Substance abuse programs for women use individual and group therapy to tackle gender-related issues.
Women gain emotional safety and security in recovery among females, especially for working through sensitive issues. Rehab for women nurtures female participants' minds, bodies, spirits, and emotional stability. Experienced and compassionate staff members understand a women's specific needs and will be there to guide them through the program. Female peers in recovery build trust with each other, also enabling a sense of community, trust, compassion, honesty, openness, and lifelong friendships.
Alcohol and Drug Treatment for Women
The Clearing of San Juan Island, Washington is a residential drug and alcohol treatment program that understands the importance of gender-specific treatment. At The Clearing, we help women and men improve their ability to receive and provide support, empathy, and perspectives among their peers in recovery. They share past trauma and gain insights for recovery. Women find their strength and voices, re-defining themselves and setting goals for a better future. The Clearing's residential rehab program provides what women need for lasting recovery, including:
Dual diagnosis treatment
Emotional stability focus
12 steps alternative programs
Treatment of underlying core issues and past trauma
Spiritual but non-denominational rehab
Physical, emotional, spiritual and mental wellness
Free return to rehab if relapse occurs
Further Reading
If you'd like to learn more about healing the underlying core issues that cause addiction, we recommend this FREE eBook:
Questions? We're Here to Help
Selecting the right treatment option can be a complicated decision.
Call us as at 425-275-8600 to discuss your specific situation and see if The Clearing may be right for you. It's confidential and there's never any pressure.
We're here to help