Addiction Recovery
Choosing the right addiction recovery facility makes a big difference in your ability to heal. Plenty of centers promise change, but their approaches don't work for everyone. Whether you need a 12 Steps alternative program or haven't succeeded in sticking with recovery in the past, there's help available.
Understanding Your Need for Addiction Recovery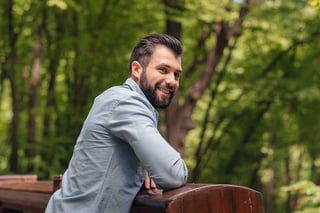 When it comes to addiction, alcohol isn't the problem. Painkillers, street drugs, and marijuana aren't the causes, either. When you struggle with addiction, your life's out of balance. In reality, underlying core issues cause you to reach for a substance to deal with life's ups and downs.
By getting to these core issues, therapists help you to overcome drug abuse. They understand that drugs became your coping strategies when life would spin out of control. Gradually, these drugs became the focal points of your daily existence. After you detox and break the physical dependence on a substance, psychotherapy lays the foundation for true change.
Evidence-Based Treatments Uncover Your Reasons for Drug Use
Addiction specialists work with you in a therapeutic environment to help you recover. Effective approaches may include:
Assessment for dual diagnosis disorders and treatment of co-occurring mental health conditions
Trauma treatment that helps you find resolution for past events that you haven't quite dealt with yet
Group therapy that allows for peer support while giving you the opportunity to learn from others about what works
One-on-one talk therapy that emphasizes the importance of looking inward for solutions
Holistic treatments in the form of yoga and Tai Chi that assist with stress reduction and allow for a comprehensive treatment
Group settings aren't unique to addiction therapy. They create a closely-knit peer group environment that supports the healing experience. The process of interacting with the same people during rehab builds self-esteem and helps you find your voice. For some, it's been a long time since they've interacted with others.
A group program is a first step to getting back in the habit of interacting with multiple people. Since positive peer pressure is an integral part of relapse prevention, there are plenty of group interactions.
Integrating Spiritual Psychology in Addiction Recovery
Drug use doesn't just affect your body. It also affects your mind, emotions, and spirituality. Far too few rehab centers integrate this aspect into a comprehensive recovery plan. This failure puts individuals with recovery needs at a disadvantage.
At The Clearing, we believe in the power of Spiritual Psychology. It's a non-denominational approach that appeals to your spiritual side to bring this part of yourself into equilibrium. Remember that drug abuse is a sign of an imbalance somewhere. Healing, in turn, brings you back in balance on all levels.
The principles of Spiritual Psychology transcend religions, which makes this approach timeless and suitable for everyone. The goal is to equip program participants with a set of skills that protects their sense of self-worth. Examples of such skills include the ability to express feelings and a set of steps to resolve issues.
What Happens If I Do Nothing?
Addiction recovery is hard work. It requires a commitment to continue in the process. Those who go through substance abuse programs without an authentic desire for change may not succeed in achieving lifelong sobriety. Individuals who choose not to participate in a rehab program will continue to see a worsening of their conditions.
Drug addictions don't go away by themselves. Instead, they get stronger and worsen the health of those they grip. You find that your health continues to decline. You eventually lose relationships with those who are closest to you.
Financial ramifications include a loss of employment and perhaps also employability. As your health continues to decline, your cravings for the drug increase. You may continue to increase the dose and use other substances as well. An overdose is a likely outcome.
You don't have to continue in the vicious cycle of drug abuse and addiction. The friendly therapists at The Clearing provide residential rehab for people just like you. Our various programs will give you real hope for experiencing true addiction recovery.
Questions? We're Here to Help
Selecting the right treatment option can be a complicated decision.
Call us as at 425-275-8600 to discuss your specific situation and see if The Clearing may be right for you. It's confidential and there's never any pressure.
We're here to help