Non 12 Step Recovery Program
Many people choose a spiritual path to recovery. In fact, healing your spirit is an important part of rebuilding your life after addiction. However, there's a difference between spirituality and religion. If you prefer to not include a specific denomination in your recovery, a non 12 step recovery program may be right for you.
How Does a Non 12 Step Recovery Program Work?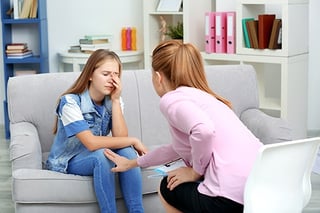 A non 12 step recovery program focuses on a variety of therapies. Some non 12 step rehabs work to heal your entire being, spiritually, physically, emotionally, and mentally.
One of the most important differentiators of a non 12 step rehab is that these programs treat you as an individual. Individualized recovery means you don't follow one preset path. In 12 step programs, everyone works the same 12 steps, and there's no customization to suit your individual needs.
Treatments of Non 12 Step Recovery Programs
Non 12 step recovery programs, also known as alternative rehabs, use scientific evidence and treatment for strong recovery. Individual counseling, group therapies, and family therapies all have their place in alternative programs. There are usually a variety of holistic therapies, too.
Most holistic therapies look more like other activities and less like traditional therapy. For example, The Clearing is a residential addiction treatment facility located in San Juan Island, Washington.
The Clearing provides far more traditional therapy than a typical rehab program. In fact, you receive over 120 hours of individual therapy at The Clearing. Most rehabs only provide four to six hours of one-on-one counseling.
Non 12 step recovery program treatment also includes dual diagnosis treatment. This treatment heals your depression, anxiety, PTSD, bipolar disorder, or other mental condition at the same time as your addiction. Traditional 12 step programs don't always treat both conditions. If you seek treatment for one issue but not the other, you will likely suffer a relapse.
Benefits of Non 12 Step Programs
Benefits of non 12 step recovery program treatment include:
Dual diagnosis treatment
Counseling led by trained therapists
Variety of therapies and practices
Nutrition programs
Family involvement
Individualized treatment
Of course, there are fewer non 12 step programs than traditional 12 step ones. This means you may have to travel to your treatment program. But there are benefits to this travel. Distant rehab gets you away from your daily temptations, stresses and triggers, so you can focus on recovery without risk of relapse.
Your non 12 step rehab treats addiction as your unique disease, not one disease affecting different people the same way. Because you and your disease are unique, you gain a personalized approach to addiction recovery. This personalized approach uses evidence-based practices and a mix of therapies. The therapies that work best for you will even be unique to your recovery, versus what works for someone else.
Non 12 Step Rehab at The Clearing
The Clearing provides a unique setting for substance abuse programs, just as your addiction is unique. The Clearing offers 43 acres on a secluded island in Washington State. You receive 120 hours of individual counseling and other treatments. Our treatment approaches treat your mind, body, spirit, and emotions, with a particular focus on your underlying causes of substance abuse and addiction.
You also gain quality nutrition through fresh, locally sourced foods. This helps your body heal while also promoting greater mental, emotional and spiritual strength.
Features of The Clearing's non 12 step rehab include:
6 private rooms & baths, and 2 semi-private rooms and baths
Dual diagnosis treatment
Aftercare program
Free second treatment after relapse
Further Reading
If you'd like to learn more about healing the underlying core issues that cause addiction, we recommend this FREE eBook:
Questions? We're Here to Help
Selecting the right treatment option can be a complicated decision.
We're here to help